A Three-Pronged Approach for Leveraging Digital to Stay Relevant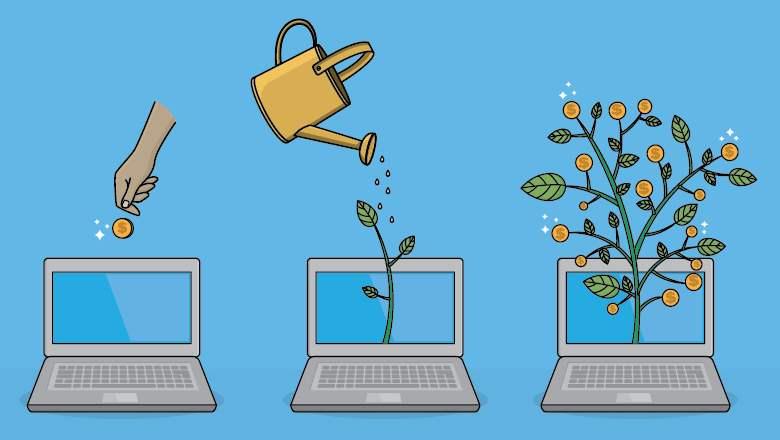 March 23, 2021
By: Julia Fitzgerald
Although the American Lung Association knew it needed to invest more in digital, the COVID-19 pandemic sped up its plans, allowing the organization to transform how it works. It used a team approach to improve fundraising, marketing, and events.
The American Lung Association's first mission was to wipe out tuberculosis over 115 years ago. Since then, the association has funded education, advocacy, and research to solve issues ranging from lung cancer, chronic obstructive pulmonary disease, and asthma, to tobacco use, clean air, and now, COVID-19.
Even before the upheaval of 2020, we realized that to deliver on our mission, we needed to invest in infrastructure and skills to digitally connect with stakeholders. The COVID-19 pandemic refocused the urgency of digital and advancing innovation.
We quickly sourced digital platforms to create virtual versions of our in-person classes for those with lung disease. The online approach also allowed us to extend our mission where we did not have "boots on the ground." When it came to digital transformation, we focused our energies in three areas: virtual events, web and digital fundraising, and automated marketing and analytics.
Maximized Virtual Events
While we created virtual versions of our events through a variety of platforms, digital transformation really happened when the traditional work silos of IT, development, and digital marketing went into hyper-collaboration mode. We needed a bigger platform to deliver critical information about COVID-19 and highlight the racial inequities that the pandemic laid bare. So, we invested in a streaming telethon to both inform and fundraise.
During 2020, we upped our digital fundraising efforts across several channels and leaned into campaigns that would reach new audiences who care about lung health.
Queen Latifah, Laura Dern, LL Cool J, Dwyane Wade, and Gabrielle Union were just a few celebrities who helped us leverage these new technologies and raise millions for our COVID-19 Action Initiative. We're also continuing to learn from streaming platforms and social media tools to collaborate with Major League Baseball teams for events, and other celebrities for concerts, lip-sync contests, and more. Our takeaway is that even in a post-pandemic world, virtual event components can always be an add-on to include broader audiences.
New Website and Digital Fundraising Efforts
Just as COVID-19 hit in March 2020, we launched a new website. Although we considered pausing, we knew we would be in a better position to deliver fact-based information about the coronavirus with an optimized site that offered a good user experience. In addition, the new content management system allowed for more staff to update the site, better analytics tagging for data feedback, and better conversion interfaces.
The site also allowed us to build our search engine optimization for the topics that are core to our mission delivery. We built traffic and dramatically increased conversion activity, preparing us for aggressive digital advertising. Prior to 2020, our primary digital fundraising had been email appeals and Facebook fundraisers. During 2020, we upped our digital fundraising efforts across several channels and leaned into campaigns that would reach new audiences who care about lung health. We invested in video distribution platforms with COVID messaging from Lung Ambassador Laura Dern and launched our first fundraising search, retargeting, and programmatic campaigns. Using digital content from the telethon, along with other lung health and COVID content, our engagement rates and digital fundraising revenues were up 27 percent year over year.
Automated Marketing and Improved Analytics
Aiming to improve constituent communications, we invested in an automated marketing platform. We believe more relevant engagement with constituents would create a better experience for them, and over the long term, better fundraising from the email channel. While still new, email channel revenues increased 29 percent in six months.
The next steps are to increase our outreach through artificial intelligence and machine learning to connect with the large number of people that could use the Lung Association's help as a resource. Unfortunately, lung cancer remains the leading cancer killer, millions of COVID survivors will need information on long-haul effects, and millions more will be looking for trusted COVID vaccine information. We are confident that analytics and technology can help us reach people in need and others who would like to help fund lung health solutions.
While it has been a tumultuous year, the Lung Association can look back on 2020 as the year we jumpstarted our digital transformation and began to reimagine how we reach constituents with tools that work for them well into our next 100 years.