Low-Cost to High-End Virtual Meeting Options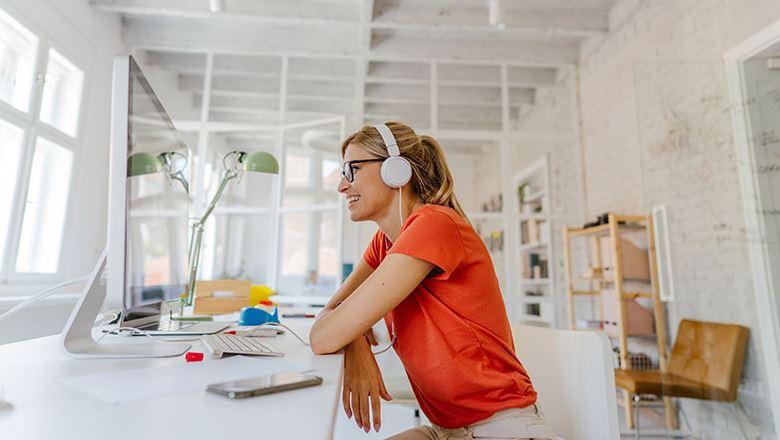 January 19, 2021
By: Stephen Legault and Sarah Clopton
Virtual meetings are so last year, but they will happen this year, too. Find out what your options are—from budget-friendly to top of the line—and what to keep in mind as you plan for 2021.
Since the pandemic began almost a year ago, most associations have been faced with running a virtual meeting. Some had time to plan and moved to a virtual platform, while others made quick moves to Zoom. Regardless of what choice you made, it's likely that you'll need to offer virtual or hybrid meetings in 2021. If you were not 100 percent sure of your decision on a platform last time around, here are some options to consider when selecting a path ahead, grouped by cost ($, $$, $$$).
The "basic" virtual meeting ($). There is absolutely nothing wrong with this option, if it works for your audience, meets their expectations, and fits your association's budget. You control costs by using services like Zoom, WebEx, or GoToWebinar to host the meeting, and survey software like Survey Monkey to track feedback or compliance for continuing education.
Your attendees can successfully network on Zoom when you use the breakout room feature. Divide large groups into small pods of five to 25 people and give them specific topics to discuss. You can present the typical kinds of sessions, lectures, panels, roundtable discussions, or hands-on demonstrations (either live or prerecorded). Polling and Q&A features round out the standard options to engage learners.
Your team can prepare speakers and provide customer service, interacting with attendees during the meeting through the chat feature. It's a good idea to have a landing page or section of your website as a dedicated conference hub (ideally behind your AMS paywall) to provide registered attendees with links to handouts and webinar rooms. The significant limits of this approach are that these platforms lack dynamic—or customizable—branding and you'll need to have enough staff who are comfortable with triaging the kinds of issues that arise with anything that requires an internet connection.
Virtual events surged by necessity over the past year, but they are not new in the industry, and you have many vendors to choose from.
The DIY virtual platform ($$). If you're looking for a platform that allows you to use your association's branding or offers additional built-in features, spending a bit more might be the answer. Platforms in this space are not 100 percent DIY, but they do require your staff to have some knowledge, or the willingness to take on the training, to customize a site that is wrapping around an existing video player (usually Zoom).
With this approach, you'll need to integrate the platform with your AMS to validate attendees, or you could run registration through the platform if registration categories (e.g., student, non-member, member, life member etc.) don't matter. Association staff are sometimes expected to play a customer service role while the meeting is taking place, or some platforms provide this service at additional cost.
These platforms often have some networking and gamification available, but for a small investment, you can use outside networking sites such as Remo, Airmeet, or Braindate, which allow attendees to interact in spaces that are 100 percent intended for networking. Prepping your attendees for these experiences with icebreakers like talking about pets, travel, or other interests can facilitate more in-depth networking about professional challenges. Ensure everyone involved in the session, from staff to moderators to speakers, understand their role and are prepared.
These sites may be more suitable for groups that want to involve sponsors because a platform provides an easier way to highlight sponsors, but take care to ensure clear delineations between session content and sponsorship.
The "white glove" virtual meeting ($$$). If your budget allows for top-of-the-line options, then selecting a platform or a production company that will do it all might be right for you. You will be paying top dollar for the platform, but you can expect to have a dedicated project manager leading a team that will work directly with your speakers, conduct their recordings, and produce any special events you may have.
Networking and gamification should be available in multiple forms within the platform. An array of presentation styles will be available to you, similar to what you could pull off with Zoom or more basic platform but often with added graphics or sound elements that create a "wow" factor, such as applause after speaker presentations or graphics appearing outside of the video player. The show flow in a session like this will be similar to an in-person meeting with a dedicated A/V team supporting your event alongside customer service to take the pressure off your staff.
Virtual events surged by necessity over the past year, but they are not new in the industry, and you have many vendors to choose from. In making a selection, consider how long a prospective vendor has been running virtual events and what their references and your colleagues say about them. Network with your peers to get honest feedback on vendors. It's a small world here in associations, so you're bound to be less than six degrees away from someone who has worked with the platform you're considering.