Hospital Group Outlines Strategy to Combat Structural Racism in Healthcare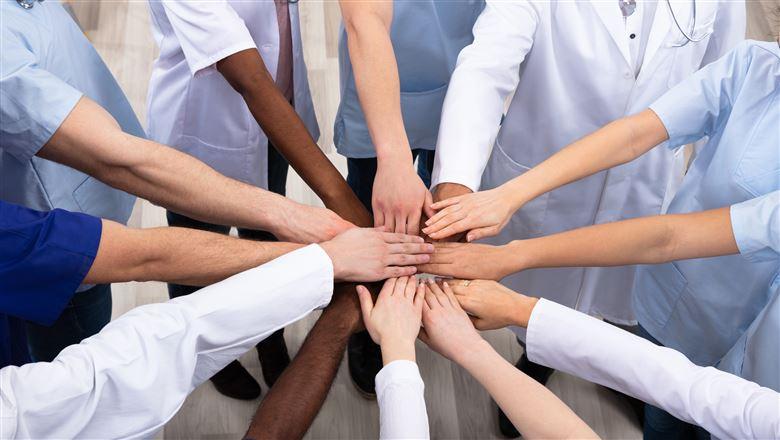 December 6, 2021
By: Josh Borden
In response to growing calls for racial justice nationwide, America's Essential Hospitals spearheaded a deep dive into its policy, advocacy, and governance initiatives to promote equity and diversity.
Structural racism is a widespread public health threat. Kaiser Family Foundation data showed that before the COVID-19 pandemic, people of color fared worse than white people across several health measures, including infant mortality, pregnancy-related deaths, prevalence of chronic conditions, and overall physical and mental health status.
The COVID-19 public health emergency further brought racial disparities in healthcare to light, as people of color have died from the virus at a higher rate than white people nationwide.
The disproportionate impact of the pandemic on people of color, as well as the killings of George Floyd and other Black victims of police violence, prompted the healthcare industry to re-examine its efforts to combat this public health threat.
In 2020, America's Essential Hospitals, which represents more than 300 hospitals with a mission to serve low-income patients and others who face barriers to care, pledged to confront structural racism as an urgent public health threat. The association developed a comprehensive, member-driven action plan to understand and combat structural racism in healthcare.
Fighting Structural Racism Through Policy and Advocacy
To begin this work, the association's board of directors approved nine Principles on Structural Racism and Health Care [PDF] that identify structural racism as a public health threat. Developed by its policy committee, these principles guide the association's advocacy positions, including:
expanding education for the existing healthcare workforce and those in training;

encouraging cross-sector collaboration to dismantle social barriers;

investing resources dedicated to increasing healthcare access in historically marginalized communities;

redoubling efforts to gain patient trust;

engaging in an interactive dialogue among patients and community stakeholders.
The association since has requested Congress advance bipartisan legislation to address healthcare disparities, including permanent incentives to support provider initiatives to target social determinants of health and legislation to improve maternal health outcomes.
Aligning the Strategic Plan With Antiracist Principles
The board also revised the association's strategic plan to align with the structural racism principles, adding new language to affirm the commitment of the association and its members to address racism as a public health threat and to combat structural racism and bias. For example, the strategic plan now includes an objective to combat bias and structural racism through research and national and local partnerships. Another new objective calls for embedding equity into leadership programs, webinars, awards selection, and annual conference programming.
In addition, the association has convened 26 like-minded healthcare and social justice organizations to create opportunities for knowledge sharing. The group includes AARP, American College of Healthcare Executives, American Medical Association, Black Women's Health Imperative, Human Rights Campaign, National Partnership with Women and Families, Trust for America's Health, and the Robert Wood Johnson Foundation.
Ensuring Diversity in Governance
Meanwhile, a newly created diversity work group recommended the association increase the diversity of its governance structure and bring new perspectives to board decisions. The work group noted that, while CEO-level diversity is limited in the hospital industry, adding non-CEOs who are key decision-makers would help the board expand skill sets and overall diversity. The membership added a non-CEO to the board in April 2021, and will continue to incorporate non-CEOs into the nominating process moving forward as part of an effort to be more inclusive.
The board diversity work group also suggested benchmarking progress on diversity measures of current and prospective directors. This recommendation aimed to increase board diversity and measure diversity against hospital member patient demographics and relevant national statistics on diverse nonprofit boards. As a result, the association now seeks volunteers from the broader membership and collects demographic information from interested members to promote intentionality and accountability.
Through efforts to recruit a more diverse and inclusive volunteer pipeline, the association accepted committee self-nominations from all members and received more than 100. This ensured a more inclusive process that values diversity in perspective and membership and consequently improved the diversity of the board pipeline, as committee members are top candidates for board service.
Talking the Talk, Walking the Walk
The association also changed internal employment, procurement, and investment policies and practices. Changes include procurement practices that seek out minority- and women-owned businesses, recruiting from historically Black colleges and universities, and hiring through job boards focused on individuals from underrepresented backgrounds.
These are just a few examples of how America's Essential Hospitals purposefully reviewed its internal and external policies and strategy to ensure it includes and responds to the needs of the diverse communities it serves. Staff and board leadership buy-in was imperative to implementing the initiatives and underscores the importance of this work. While still early, preliminary data is heartening, and it is encouraging to see that these changes are beginning to make a difference.