Tips for a Low-Cost, Award-Winning Website Redesign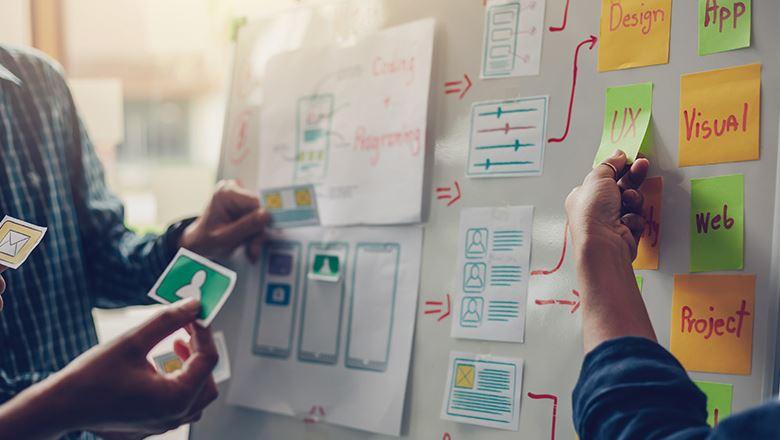 August 23, 2021
By: Paul Bishop, CAE
A website redesign doesn't have to cost a fortune. Find out how one association successfully overhauled its website on a dime—and won an award in the process.
Like many associations, the Association of Boards of Certification has gone through its share of website redesigns over the years as we strive to keep up with new digital trends and adapt to an ever-changing web landscape.
Following an annual review of the website for ABC's Professional Operator certification and professional development program, we found that it was dysfunctional, only five years after a redesign. It had broken links on almost every page, "404 errors" on others, and placeholders for content that had never been updated. Added to that, the navigational structure of the website was confusing for site visitors, and organic searches for top keywords were buried deep into website, which made traffic on the website less than optimal.
So, in 2020, during the pandemic, ABC initiated a redesign.
The project's goals were to develop and design a website that was easy for water and wastewater professionals to navigate and understand, improve search engine optimization (SEO) rankings, increase time on the site, and boost website traffic by at least 20 percent in the first six months. ABC started with a full audit of the existing professional operator website, including usability, content, and key metrics like traffic, SEO, and bounce rates.
Nuts and Bolts of a Website Overhaul
Based on the information from the audit, ABC developed a user-friendly content breakdown and sitemap. This acted as the primary playbook for developing wireframe content and helped to ensure a strong user experience.
From there, ABC identified gaps and opportunities for growth, and ABC staff wrote additional website copy to aid in appropriate keyword representation for SEO and to make content stronger. Staff also created new videos in-house for the website to increase engagement and add additional informational context to the website. We only kept about 10 percent of existing copy from the previous website, which meant we had to develop the rest.
We launched the new website on a tight budget—using no-cost email marketing; social media posts on Twitter, Facebook, and LinkedIn; and a single paid Facebook ad for about $100.
Using the sitemap, ABC was able to create wireframe pages to use as a guide during the design phase. This helped to ensure any stock photography costs were allocated, and functionality was fully fleshed out. Each page was designed to ensure functionality and a more comprehensive analytics program into the website to capture necessary data.
Unlike its predecessor, we developed the new site with an eye toward mobile compatibility to make sure the user experience would be strong on both computers and mobile devices. With fresh evaluation of keywords and values, ABC defined core keywords for SEO to help improve placement in Google searches. The website was also converted from "http" to "https" to further optimize SEO and security.
Once complete, we fully tested the site to make sure all functionality was clean, page speed was strong, and that there were no issues connecting to the domain.
Success on a Shoestring
We launched the new website on a tight budget—using no-cost email marketing; social media posts on Twitter, Facebook, and LinkedIn; and a single paid Facebook ad for about $100. Even on a shoestring, ABC was able to create strong buzz around the new website.
Feedback from our clients and members has been outstanding. ABC users reported that the content is easy to find and that frustrations have been alleviated. Site metrics have also made massive improvements. Traffic was up 7,000 percent over the previous site and 88 percent of that traffic was from new visitors. Average time on the site increased from under a minute per visit to more than four minutes.
In addition, the new website led to better Google search positions and its e-commerce component began funneling money back into the organization, more than doubling the initial investment. Because the website was redesigned in house, ABC saved an estimated $44,000 to $69,000.
The hard work paid off. This spring, ABC won a NOVA Award for best website from the Iowa Chapter of the American Marketing Association.