How to Build a Successful Virtual Conference Experience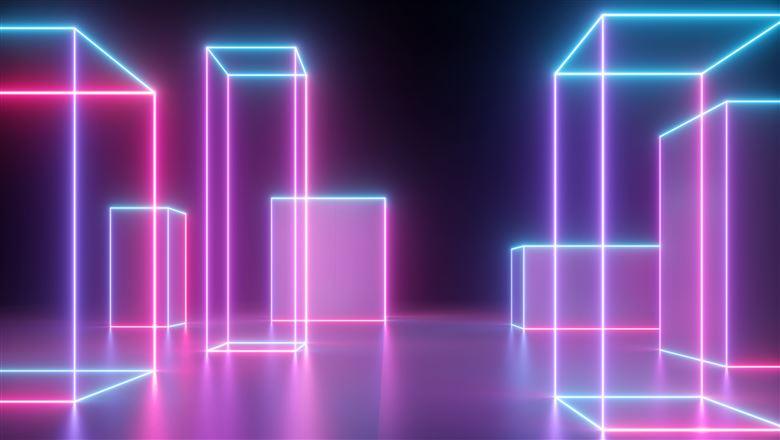 September 9, 2020
By: Angela Hickman
When the American School Counselor Association pivoted its annual conference to virtual, it drew its highest attendance ever. A look at what they did behind the scenes to make it so successful.
Each summer, the American School Counselor Association's annual conference draws approximately 3,200 to 3,500 attendees for professional development, keynote speakers, a sold-out exhibit hall, and special events. So when schools began closing buildings in March, ASCA members immediately began pinging us with questions about our July conference in Seattle. As we told members throughout March and April, we remained cautiously optimistic and deferred to CDC guidelines regarding large gatherings However, as Covid-19 swept across the United States, it soon became apparent that meeting in person would be impossible for any association planning a summer gathering.
Once we were released from hotel and conference center contracts, we announced our virtual pivot to members on May 7, rebranding our conference to [email protected]. We already had a number of registrants on the books, so we used email to inform them they could do one of three options: defer registration to next year, attend the 2020 event and receive a partial refund to compensate for the new registration rate, or receive a full refund. About 60 percent of those who had already registered before May 7 chose to attend [email protected] and receive a partial refund. While the in-person rate was $369, virtual registration was dropped to $179.
As we began planning for a virtual event, we knew we didn't want to simply move our event online. School counselors were frustrated, exhausted, and concerned about what virtual education was going to look like. We wanted to inspire, energize, and inform these critical educators on the front lines. We also wanted to offer an experience that would build community among school counselors and provide relevant and timely professional development at a time when our 38,000 members needed it the most. They were scrambling to adapt school counseling programs to support student success in a virtual environment, while also addressing anti-racism, equity, and inclusion.
Our 11-person staff got to work investigating virtual conference platforms, reconfirming speakers and adjusting content to ensure we were addressing timely topics, determining pricing, updating our marketing plans and developing a new brand, and much more. It was all-hands-on-deck—and uncertainty was a theme in every conversation. How many people would an electronically delivered event draw? We had no idea. We ran the scenarios; we estimated cost and revenue. But because decisions at ASCA are never based just on the numbers, we were prepared to deliver an exceptional experience whether 200 people attended or 2,000.
It was all-hands-on-deck—and uncertainty was a theme in every conversation.
Slowly but surely, the conference started to come together. As we began marketing the event via email blasts and social media, we could feel (and see on social media) the excitement build. Ultimately, conference attendance exceeded our wildest expectations, with 5,300 attending the four-day [email protected] experience.
We couldn't have been more pleased with how it came together. As associations increasingly move their fall and early 2021 events online, perhaps you can learn from our experience. Consider these tips:
Invest in a high-quality platform that looks unlike anything your members have ever seen. While we researched a half dozen offerings and spent hours in demos, we ultimately found that the HUBB platform (hubb.me) best met our needs with ample session breakouts, general sessions, live sessions and Q&As, extracurricular activities, live tech support and assistance in setup and training, and more.
Don't forget the swag. It was important to us to replicate some of the softer benefits of conference attendance, so every registrant received a not-virtual conference gift package. Included in the package were a customized ASCA face mask, hand sanitizer, microfiber screen cleaning cloth, can koozie, popcorn branded with our conference movie night, an ASCA Home t-shirt, and advertiser materials. These were a huge hit with our audience, who posted photos on Twitter sporting their masks and T-shirts and helped build excitement about the conference.
Provide multiple learning formats. Just like a live conference, virtual meetings need a mix of short and long sessions, high-profile speakers versus practical tutorials, timely topics and 101 classes, and opportunities for conversation and idea-sharing. While most [email protected] sessions were 30-minute breakouts followed by live Q&A, we also offered keynote speakers, brainstorming sessions, and special events.
Make it fun. Our members needed an opportunity to engage and be reminded that they're part of a community. We hosted daily happy hours with live trivia and cocktail demonstrations, a movie night featuring Angst, a film that otherwise would be unavailable without a fee, and other activities. One key event of the annual conference is an award dinner to honor new Recognized ASCA National Model schools. For the pivot to virtual, our executive director and two assistant directors dressed in black tie to host the festivities live online. Prior to the event, RAMP schools received a printed invitation and signature cocktail recipe (the RAMPtini), which our executive director demonstrated live.
Expect the unexpected. You will experience technical difficulties. You will be surprised by the amount of work required to pull it off. You will need to come up with great ideas on the fly. You will need to practice diplomacy. Through it all, the ability to be flexible and to pitch in to maximize the experience for your attendees will be essential.
Would we do it again? Absolutely, but for now, we're, again, cautiously optimistic about an in-person event in Las Vegas next summer. Either way, should a virtual event be required in the future, we'll be ready.