Four Ways to Get Volunteers to Engage Members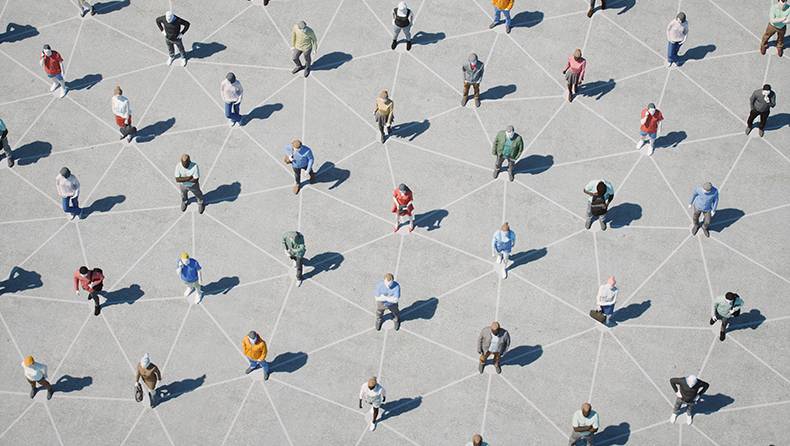 September 1, 2020
By: Staci GoldbergBelle
Volunteers want to help, but busy executives can be short on time. One small association on a tight budget made it as easy as possible for its volunteers to connect and engage with new members.
As a small-staff association, Women Business Leaders in Health Care relies on our volunteer members to do more with less. Our WBL members are senior executive women in the healthcare industry, most of whom work in the C-suite for large healthcare companies. One of the key benefits of our membership is the opportunity for members to connect with a set of peers they otherwise would not know. Our Membership Committee seeks to welcome our new members and provide an immediate connection to the organization.
Many of our members want to volunteer and have a leadership role on committees, but they are extremely busy. So, the challenge is: How do we create meaningful volunteer activities when our members are short on time? We've identified four key strategies that have helped us maintain a successful and effective Membership Committee.
Keep it simple. The first strategy is to create clear areas of focus and break down large goals into small and manageable components. When we first launched the committee, we often tried to cover too many topics on a single call and our volunteers were overwhelmed. By setting simple priorities and breaking down our large goals into clear and simple objectives, we were able cover key topics and make meaningful progress toward our strategic plan.
Quantifiable results. A second key contributor to the success of our Membership Committee is to let our volunteers know why their work matters and how it will affect the mission. We start each new committee term with an orientation that covers how the committee fits into our organizational chart and how its members' work contributes to our strategic plan. Throughout their term, we share monthly progress reports and are open about successes and failures. Our volunteers like to see why their work matters and their direct impact.
Our volunteers like to see why their work matters and their direct impact.
In the loop. Our third factor for success is to keep our volunteers involved in the decision-making process and give them many opportunities to provide feedback. When our volunteers feel heard, they become more connected to the organization and the committee. We plan three strategic planning calls each year, as well as one-on-one calls, to give committee members the chance to share their thoughts.
Focused objectives. The fourth strategy is to keep the ask simple and actionable. A large part of their role requires monthly outreach to our new members. Our 14 committee members reach out to nearly 350 new members each year! Since our members are so short on time, we made this task turnkey for them. Each month they receive the contact information of the members they will welcome, an email template, and a reminder about their previous month's outreach. This way, if they fall behind, they are quickly able to catch up. The monthly emails and outreach from our volunteers have been incredibly successful and take little more than one day a month of staff time to prepare.
WBL has received many compliments from new members who are pleased with the attention they receive when they join our association. The Membership Committee helped us provide connections for new members within a month of their join date and contributed to doubling our dues-paying membership in four years. Involvement with the committee also led to greater engagement from our volunteers. And that is a win-win.