Three Perspectives for U.S. Associations From Europe's Pandemic Recovery Outlook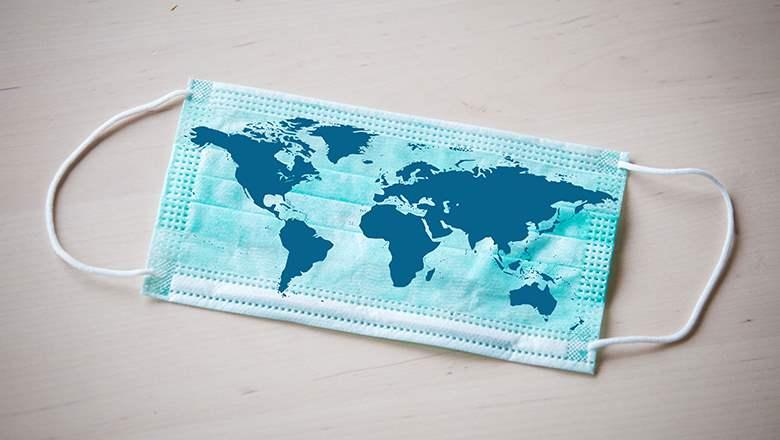 November 17, 2020
By: Colm Clarke
The entire world faced the coronavirus pandemic, but its spread came at different times. With the European second wave striking, associations there have insight on challenges from a member, operational, and strategic perspective.
Europe seemed to have the COVID outbreak under control during the summer months, but a dramatic rise in cases since September sees numbers now matching or exceeding those in the U.S.
Let's explore what the situation in Europe means for associations from three angles: the member perspective, operational concerns six to 12 months ahead, and potential bigger picture impacts on event strategy.
The Reality for Travelers
Across Europe, nationwide lockdowns have been combined with more localized policies. While this approach aims to decrease the overall national disruption, it increases complexity and uncertainty. Depending on the country, decision making may be delegated to regions, cities, or municipalities. This allows for a more nimble and targeted response but requires tracking the local media or authorities in the local language(s) to understand what is going on.
This crisis presents an opportunity—especially for associations with a wealth of content and expertise—to focus on knowledge-driven event business models.
From a business travel perspective, the mix of restrictions and quarantine rules mean that cross-border city-hops to meetings that were so common in European business life have been radically reduced.
The events industry is running advocacy efforts to harmonize travel restrictions, and this has shown results with Italy and Germany designating travel to tradeshows as essential travel. Positive headlines aside, from the attendee perspective, many local regulations still apply and with pre-trip negative COVID tests likely required, the personal "hassle factor" remains high as testing and getting results quickly enough for a trip may be difficult.
New Operational Concerns
Pre-COVID, the accessibility of Europe's major event hubs was rarely a concern. This may no longer be taken for granted as Eurocontrol's latest flight traffic predictions forecast flight traffic down by at least 50 percent through Feb 2021.
Financial forecasts now need to consider new space and hygiene requirements. Several of the first post-lockdown events have been those where the organizer is also the venue owner—this makes the extra space cost less of an issue. But when the venue owner isn't hosting, can associations afford to pay for extra space for fewer attendees, or can venues afford to give it away?
Like their U.S. counterparts, many European associations have rushed to move events online. But this can bring other legal and regulatory headaches: for Europeans, that's value-added tax. If you need to switch an onsite event to virtual or hybrid, the VAT treatments (and your sales invoices) may also need to change.
Uncertainty is perhaps the greatest challenge, and the question for attendees and associations has become: Who is willing to own the risk of in-person events? To my knowledge, everyone is online in 2020 and increasingly for the first half of 2021, whilst remaining hopeful that smaller in-person gatherings may be possible from Q1 2021.
Strategic Shifts to Monitor
Although there are more than enough tricky operational issues to keep us up at night, we still need to keep some brain power for bigger picture, strategic questions.
This crisis has already been a major catalyst for change in the online events world—and will it stop once the health situation stabilizes? Two key words in the EU's recovery plan are "green" and "digital."
In Europe, we have a convergence of today's pandemic realities (e.g., little travel/limited crowds) and the long-term drive to a more sustainable and circular economy. This crisis presents an opportunity—especially for associations with a wealth of content and expertise—to focus on knowledge-driven event business models. Identifying a fair financial value for that curated knowledge will be a critical factor. Communities will need to be convinced that quality online events can't be expected for free, and the bar will be set higher to differentiate content offerings worth paying for compared to the endless supply of free information and opinion.
One key point to remember is that Europe has a major tradeshow sector. While they have not traditionally competed directly with associations, will their inability to hold in-person events have them change their scope and focus on "content and connections," creating additional competition? Alternatively, new partnership opportunities may arise that help both parties alleviate some of the risk attached to the continued uncertainty. Interested associations will have to be ready to defend the value of their content expertise, and in today's market, that should be worth a lot more than "partner" visibility and a booth in the back of the hall.
Resilient strategies will be those able to address short- and long-term shifts simultaneously with a flexible approach to formats. Excellent content-driven platforms, and the willingness to make bold decisions will be prerequisites for success.