How Virtual Conferences Create More Opportunities for Earned Media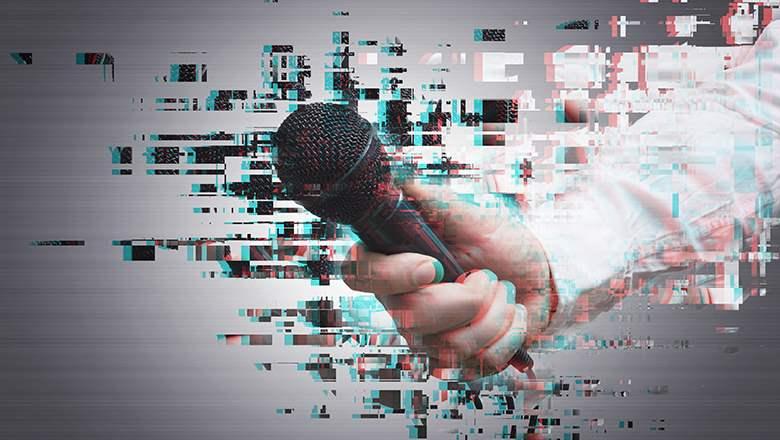 November 2, 2020
By: David Harrison
While you may think that a virtual conference means less media visibility for your association, that's not the case. A look at some of the new opportunities available and strategies for making the most of them.
Before coronavirus, your annual conference was not only an opportunity to physically convene and educate members; it was a platform from which the media could broadcast what was happening with the association and the larger field that it represented. But with that conference going virtual, the planning and communications teams may be wondering how to maintain that level of media interest.
Let's look at what hasn't changed: The conference still has the content, the research, the experts, and the news reporters cared about in the first place. And that makes the virtual conference even more of an opportunity to expand the reach, the visibility, the membership, and the influence of the association. (Another thing that hasn't changed: Earned media is the most cost-effective marketing strategy.)
By eliminating the challenge of getting reporters to travel, as well as the bias toward reporters who are onsite versus those who are covering remotely, the communications team can think more broadly about who might want to cover the conference. With a virtual event, it's not just the core group of industry trade publications that may want to attend: Reporters who cover a different industry entirely—and possibly national or global mainstream press—may think of tuning in. This is a silver lining.
Make the Most of New Opportunities
Here a few reasons why there are new opportunities and strategies to capitalize on them:

The pandemic itself is a talking point. How are your members adjusting to work from home, if that is even a possibility? If it isn't, how are they staying safe? A survey of the attendees or of the wider membership could yield data that the media find compelling.


The sky is the limit, so broaden that media list. Look at each individual session and think about how that content may appeal to another field or industry and identify the reporters who might be interested.


Broadcast interviews just got simplified by 1,000 percent. It will still be a coup to get a live national television interview from your conference, but the logistics just got a whole lot easier. Networks don't need to send a truck to the convention center with cables and cameras for the live shoot; they just need a Zoom link like everyone else these days.


Ensure that your session speakers are available for press interviews ahead of and after their presentations. The equivalent of having reporters stand around in the room after the session ends and buttonhole speakers is asking the speakers ahead of time for an email address or phone number and their permission to give them to reporters upon request.


The virtual conference is most likely recorded, and more easily accessible, so reporters are not limited to covering a session at a specific date and time as they had been at a physical meeting.


Vet reporters as always. Before giving out that link, ask the reporters for credentials, which may be a letter of assignment from an editor or publisher and links to previous bylines for the publication they are representing.


You may still identify sessions that are off limits to reporters. As with a physical meeting at which guards at the door check the registration badge, check that the link reporters are given only allows access to content that is not considered private. You may want to give one link at a time for the specific session the media are interested in; some technology platforms may also allow a press "label" by the person's name.


Inform attendees that, as always, press may be in certain sessions. This should be no different than an in-person meeting, but it may be worth a reminder.


As always identify your leadership team and prepare them to be spokespeople. The number of spokespeople should be small and include the association's lead staff person and board chair. Then, offer interviews to the reporters to provide an overview of what is happening and a summary of key issues. Often, this is all a reporter may need to write the article.



Media training for your spokespeople should now also include Zoom training.
With a virtual conference, your team may be more stressed in the weeks and months leading up the event. It's not chairs and tent cards and signs by the elevators; it's registration links and video and audio and internet strength. The takeaway is that if managed correctly, virtual meetings create new opportunities to grow the association using earned media.