How Leaders Can Prepare for the Next Phase of the COVID-19 Crisis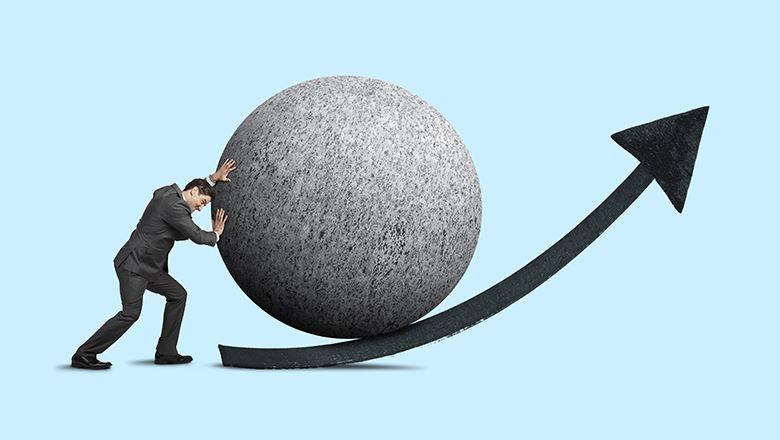 November 23, 2020
By: Vince Molinaro, Ph.D.
The pandemic demands that leaders call on skills well beyond the ones they ordinarily need in an already demanding position. As we move to a new stage of the crisis, they will need to be simultaneously strong, resilient, and calming—and inspire those traits in others.
When I was a kid, the idea of space travel fascinated me, and I dreamed that one day I would become an astronaut. While I did not take that career path, I am still intrigued by space travel. I find it interesting that the part everyone marvels at is the take-off, with its anticipation and the rush of seeing a rocket blast off into space. It's curious, though, that returning to Earth gets much less attention. While the lift-off carries challenges and risks, so does the reentry.
Why do I begin with this story? Because I see some parallels with my work as a leadership advisor. Since the outbreak of the global pandemic eight months ago, I have stayed close to the clients and senior executives in my network. All of them have told me how they, their leaders, and their employees have worked hard to respond to the COVID-19 crisis.
But recently these conversations have started to change. As leaders begin to come out of crisis mode and look to the future, they are realizing that we are entering a period that presents even more significant leadership challenges.
When you are managing a crisis, everyone comes together to do what is necessary to drive success. However, now, as more organizations look ahead to reentering a more stable operating environment, they have to confront new realities that will be with us for some time:
Organizations will be called on to continually pivot in the face of new challenges brought on by the global pandemic.

We will continue to work virtually and will most likely experience further workplace transformations.

Employees everywhere have been rethinking what they want from their work, their leaders, and their organizations, which creates opportunities—and risks—for employers to manage.

Finally, it is clear that succeeding in an upended world will require leadership, and not just any kind of leadership. Organizations will need truly accountable leaders at every level.
Organizations and their leaders must continue to step up in extraordinary ways to help drive strategy execution, inspire employees, and manage uncertainty and ambiguity. Here are some strategies to consider:
Revisit leadership expectations. Organizations must take the time to clearly articulate the expectations they have for their leaders. In my experience, I have found that when organizations fail to do this, leaders may become confused and rudderless, two things that will set your organization back as you reenter. Once an organization has made its leadership expectations clear, leaders must take time for some honest reflection and ask themselves: Am I all-in and fully committed to be the best leader I can be?
Define clear leadership obligations. Many people are counting on you and your organization—your members and employees, other stakeholders, and the communities you serve. Think about what they need from you and your organization right now. At a personal level, every leader must also pause and reflect on what they see as the most critical leadership obligation they need to live up to right now.
Being a leader has never been easy. The role demands resilience and resolve, both of which are even more critical in times of adversity.
Build resilience and resolve. Being a leader has never been easy. The role demands resilience and resolve, both of which are even more critical in times of adversity. At the same time, leaders need to strengthen these characteristics in the people they lead. Leaders will need to continue to find a way to rise above all the stress and be a calming and reassuring presence for others.
Foster connection and community. Organizations need their leaders to work together now more than ever. Yet a crisis like the one we are experiencing can either bring leaders together or tear them apart. Continue to find ways to bring leaders in your organization together—even virtually—to help them build relationships and support each other so they will rally one another and come together despite adversity. At a personal level, each leader will need to find ways to support their peers and colleagues in the coming months to build a sense of community and a strong leadership culture.
As we continue to embrace the unknown in our world, it is clear that leadership accountability will become more critical than ever. It has become a crucial element for future-proofing organizations in times of drastic change.