Five Unusual Virtual Event Sponsor Benefits That Just Might Save Your Conference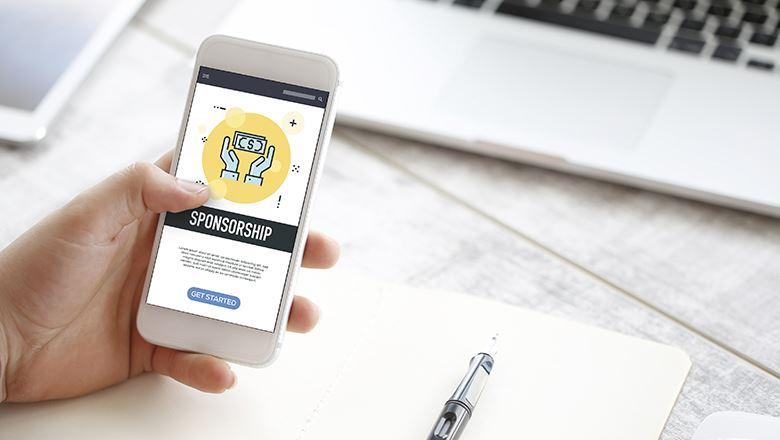 November 9, 2020
By: Chris Gloede and Bruce Rosenthal
Associations are scrambling to reinvent conferences for the virtual world with a rightful focus on member needs. But these meetings often rely on financing from sponsors that need more than logo placements or a virtual exhibit hall to justify their continued support. A look at some new sponsor benefits to consider.
"The sponsors are furious. They feel we're disorganized and still in search of a plan—and they're right."
Only eight weeks before their annual conference, this engineering association's annual conference was in disarray and facing the real risk of losing longtime sponsors.
Similar experiences were common across the association landscape in 2020 as conferences hurriedly transformed to virtual-only affairs with only passing concern for sponsor needs. Even the best sponsorship packages did little more than attempt to digitize in-person benefits through activities such as virtual happy hour sponsorships or online exhibit halls.
Conference organizers must consider their sponsors' business goals and how a virtual format can uniquely help them identify leads, connect with ready prospects, grow product preferences, and close sales. Organizers would be smart to reconnect with sponsors and create new benefits that take advantage of virtual event platform capabilities.
We developed a sample virtual event prospectus with 25-plus new sponsor benefit ideas unique to virtual conferences. Following are five sponsor benefits that break traditional event conventions but may provide the extra value an organizer needs to attract new sponsors and retain existing ones.
1. Access to full registrant information. Though it's quite common to provide sponsors the email addresses of registrants, including a full profile of demographics makes that list more valuable and less likely to lead to irrelevant email blasts. Including registrant's titles, location, employer, and employer size help sponsors determine which registrants are good prospects.
2. Ability to direct message attendees. Most virtual conference experiences include an in-event chat function. Giving sponsors permission and the tools to join conference and session chats and connect with attendees that indicate relevant interests is a modern way to create natural connections.
3. Participation in discussion forums. Online discussion forums, often organized by topic, are a popular strategy for enhancing the virtual conference experience. Granting sponsors participation in these forums, and even allowing them to sponsor their own forum, creates another channel for sponsors to attract and engage with new business prospects.
4. Session content contribution. Virtual events create session opportunities to involve thought leaders and prepackaged professional content from sponsors. Whether enlisting sponsor representatives as moderators or broadcasting sponsors' educational content, sponsoring companies often have greater resources than associations and value the opportunity to demonstrate their industry knowledge and leadership.
5. Coordinated demonstration scheduling. A single function for registrants to schedule time with any sponsor or exhibitor will encourage greater participation. Consistently promoting this scheduling tool throughout the virtual event can increase participation and sponsor engagement.
COVID-19 accelerated adoption of virtual conference technologies, and we are at the dawn of a new way to experience meetings. We should expect sponsor packages to quickly evolve along with virtual event platforms. Event organizers must engage with their outside technology providers, their in-house digital experts, and their sponsors in order to remain relevant and ensure continued success for events.