Three Ways to Help Your Members Fill Their Soft Skills Gaps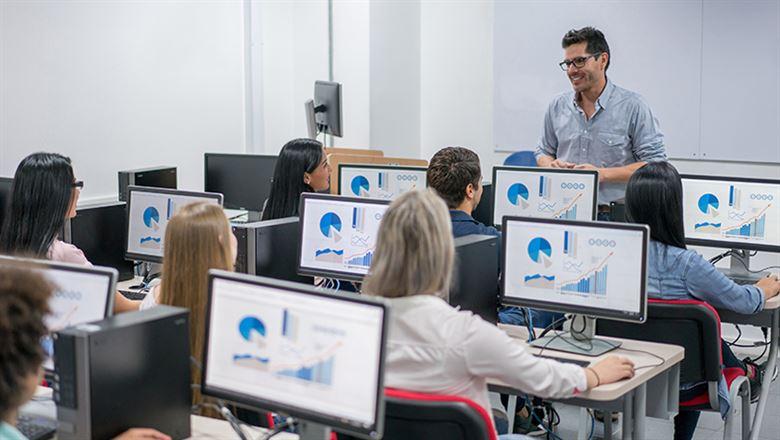 April 1, 2020
By: Joe Miller
Associations are uniquely positioned to provide industry-specific soft skills training. Some advice for adding value to training for your industry or sector.
Your members look to you for the best information on how to improve their skills. But today, technical skills aren't enough. People need soft skills to succeed in the workplace. Eighty-three percent of organizations report a skills gap, according to "Bridging the Skills Gap: Workforce Development and the Future of Work." The biggest gaps are in soft skills, such as communication, critical thinking, and managerial skills.
Many believe that soft skills aren't tied to any particular field. However, research begs to differ. Daniel Willingham, a cognitive psychologist at the University of Virginia, found that critical thinking skills can differ by discipline. This means that general courses likely won't deliver the results. Rather, people need to be explicitly taught critical thinking skills that are specific to their industry.
Because of this, associations find themselves uniquely positioned to offer soft skills training because they can access the deep, shared experience of their members. With this experience, associations can block out the noise created by the internet to bring their members curated, industry-specific content.
Training programs will not only benefit members, but they can also help associations grow by adding value to their membership. Here are three ways associations can help members learn soft skills.
Identify Industry-Specific Soft Skills
Associations can leverage the expertise of members from different locations, job roles, skill sets, and years of experience. By bringing this data together, they can develop a general practitioner soft skills set for their industry.
Here's some questions to ask to zero-in on training gaps:
What do your practitioners need or want to do differently or more effectively? Think about behaviors specific to your practice that they need to change, actions they should take or skills they may be lacking.
What is keeping your practitioners from doing these more effectively?
How pervasive is this gap?
If it's a broad soft skill, can it be broken down into smaller needs? For example, writing could be broken down into a specific skill like grant writing.
By answering these questions, you're well on your way to mapping out industry-specific soft skills for a custom training solution.
Add to Your Current Training Ecosystem
If you already have a training platform for credentialing purposes, then offering soft skills training is a simple way to add value to your membership. Associations with a training platform could add supplemental materials focused on the industry-related soft skills they mapped out in the step above.
They could also add an online discussion platform for members to share experiences and ask for help regarding tough questions. Digital Q & As with experts is another way associations can leverage their current ecosystems to address soft skills gaps. At the end of the day, giving members access to curated content promises to improve their skills. Random blog posts can't compete with deep expertise offered by custom content from a community of practice.
Use Assessment Best Practices
For soft skills, learning designers often use scenario-based assessments. For example, in this scenario, the learner's goal is to keep the client talking on the phone. Different responses lead to different endings, and a short feedback sentence lets the learner know where they went wrong.
Mentorship is another tried-and-true method for helping learners develop soft skills. A good mentor can help improve such soft skills as leadership and communication skills. For instance, in organizations that require presentations, a mentor can provide very useful tips, tricks, and feedback on someone's presentation style. Or as a first-time manager, one could use their mentor to help dissect situations and advise on potential behaviors based on their previous experiences.
Associations can support formal mentorship by connecting senior practitioners with junior practitioners. With today's technological tools, practitioners don't even need to live in the same geographical region to connect.