How an Election Manager Can Assist With Board Elections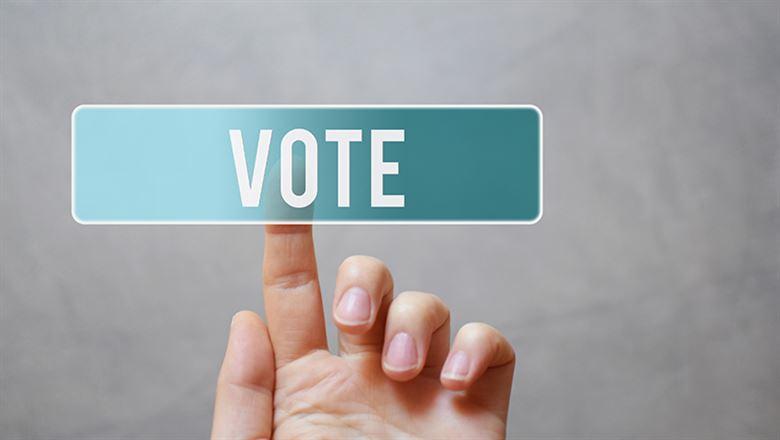 March 16, 2020
By: Michael Caputo and Susan Barossi
Many associations take a do-it-yourself approach to organizing and running board elections. Others opt to work with a third-party management firm to maintain trust and a secure electoral process. If you work with an outside partner, here's what to expect.
An association's board election process can be an enormous undertaking, and the most common concerns revolve around security and voter turnout.
These days, most board elections are conducted remotely without the voter having to physically attend a meeting to cast a ballot. Consider all the elements association elections entail: gathering nominations, establishing an eligible-voter list, creating ballots, launching a secure voting network, and more. Managing an election in-house can be time-consuming and often costly.
Some associations choose to hire an experienced election management agency to run an election. This partner should be able to articulate how they intend to administer a mistake-free electronic election, while supplying security measures within their online voting system. In addition, some associations hire an accounting firm to ensure the integrity of an election and that ballots are accurate and complete.
The CPA's Role
Licensed CPAs provide an added measure of security for an election. A CPA can collect input from board members and then help the organization determine voting procedures.
If you're considering hiring a CPA to oversee the election process, make sure the firm follows attestation standards established by the American Institute of Certified Public Accountants (AICPA). If your election takes place at a meeting, the CPA should attend, ensuring that check-in procedures established by the board are followed. This person can also summarize vote totals on all ballots for each officer and director position.
The AICPA standards also require that the CPA issue a written report that describes the procedures used in the election as well as the outcome.
Association leaders are understandably concerned about board election integrity and security at all stages of the process.
The Election Manager's Role
Association leaders are understandably concerned about board election integrity and security at all stages of the process. In the nomination phase, an election manager should be able to assist with the collection of paper and electronic documentation that associations require of candidates, as well as petition signatures supporting nominees.
Election managers can assist organizations with branded design and production of both paper and electronic ballots, as well as advise on cost-saving strategies for print production and postage costs. For online elections, an agency can set up a secure voting site or provide access via the association's online portal.
When discussing election security with an election manager, ask how member data will be collected, stored, and processed safely. A trusted partner should require a data backup that ensures election results are verifiable and real.
Perhaps your association is making the transition to online voting after years of paper balloting. Explore whether any agency you're considering working with can offer a hybrid option that includes both paper and online voting processes, which might maintain or improve voter turnout rates during the transition.
Finally, don't be afraid to ask an election manager for help with voter turnout issues. Several digital tactics, like automated email notifications, integrated social media campaigns, and accessible and responsive web design, can greatly improve turnout. Plus, an election partner can work with you to address specific association rules or bylaws, state regulations, and accessibility and design concerns that might dictate how an election is run.