Put the Focus on Employees in Times of Crisis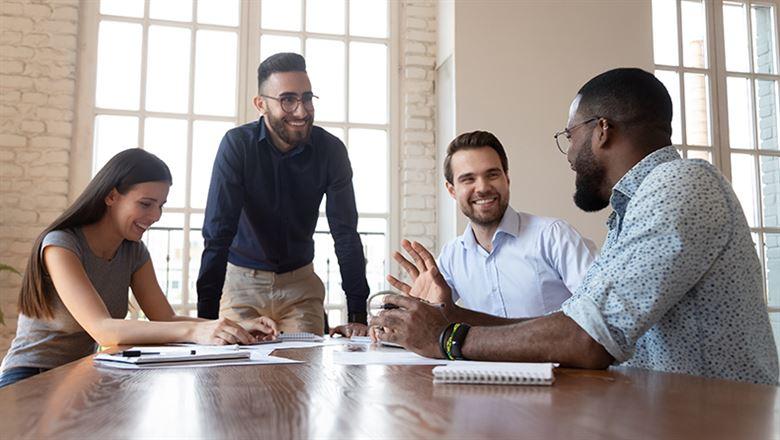 June 3, 2020
By: Vernon Southward
Tactics on how to motivate in-office as well as remote employees need to be reevaluated in times of crisis. Here are some tips from a CEO who is working to keep his employees engaged and focused during a stressful time.
I head a design and marketing company comprising 16 employees from all over the world, and my effort to keep my remote team focused is a continuous challenge, especially because of COVID-19. Many workers are worried about their health and anxious about the future. Distraction is a major obstacle, causing a general lack of motivation that ranges from just getting the job done, to indifference toward personal advancement. My experience with my team is to focus on individuals so that they can concentrate on their work and their enthusiasm in order to succeed. In this article, I will show what has worked for us.
Positive feedback. I believe that individual positive feedback and showing my employees that I value their contribution to the company is key to instilling motivation. Giving positive feedback comes naturally to me. I see the result immediately in a person's attitude and work. I don't wait for them to ask me how a customer reacted, or if I was pleased with the job they did. I always thank my employees for their work, and I go into specifics of the job they've done and how it benefits the business. I know it gives them a good feeling (because they tell me), and boosts their confidence, which has an overall positive impact on their performance.
While I demand a high level of performance, my overall aim is to be an enclave of encouragement for my team and not add to their stress.
Virtual meetings. I see great importance in regular meetings. Help Scout uses a monthly meeting and brings groups together through Zoom, but I believe that short Zoom meetings several times a week allow the team to be more focused on the task at hand and bring the team together. Clear information and instructions are a must, always.
Having fun. In addition to the virtual staff meetings and finding the time for virtual chat sessions that are not work-related, I've started a more fun type of activity where the employees can let their hair down. Several companies like MCD Partners, Canvas Worldwide, and Jam3 have launched their own versions of MTV's Cribs where their staff show off their home spaces in short virtual tours. I've done a takeoff on this theme, and each of us shows what we can see from a window in our house. Each time, it's a different employee, in a different location, through a different window in their house. Because my staff live all over the world, this activity is particularly engaging and a lot of fun. Sharing our personal surroundings brings us all together even though we're apart.
While I demand a high level of performance, my overall aim is to be an enclave of encouragement for my team and not add to their stress. As Albert Einstein said: "In the midst of every crisis, lies great opportunity." For me, the opportunity in this crisis is to encourage my team—now more than ever.
In addition to the above-mentioned points, I have started to send out more email messages asking my team how they're doing and to reassure them that their role in the company is essential. Also, I find it beneficial to share my own personal experiences on what's happening and how I'm coping. By swapping ideas, whether it's about sports, jogging, walking, volunteering in the community, practicing a musical instrument, or learning a new skill, this shows my team that we're in this together.