Bold Predictions for the COVID-19 Recovery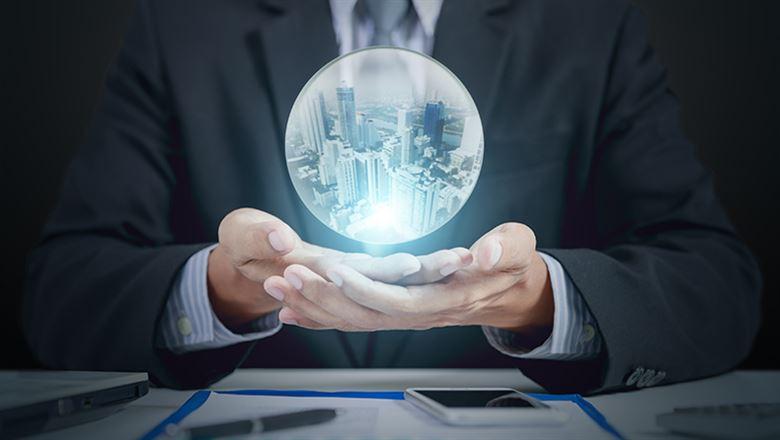 July 1, 2020
By: Chris Gloede
In the wake of destruction caused by COVID-19, associations are beginning to see a light at the end of the tunnel. Being strategic, proactive, and open to new opportunities will be determining factors for the associations that succeed going forward.
"You've stopped recording this interview, right?"
That's the phrase you want to hear when interviewing someone for a research project. Going off the record usually means we can discuss topics in a frank way, without official pretense. And this executive director wanted to discuss whether COVID-19 would help her association by creating merger opportunities that would solve her declining membership problem.
Association leaders aren't publicly discussing the positive opportunities created by COVID-19, but behind the virtual closed door they are a bit more forthcoming.
The first whisper of strategic transformation in the association industry came to me during a conversation in April of this year. In nearly two dozen additional interviews with top execs, I heard more hints of how COVID-19 would transform associations in ways not possible before the pandemic.
In the past, governance structure and cultural inertia limited the amount of change an association could accept. Now, COVID-19 creates an expectation that organizations will change and that action is immediately necessary. By April 7, 2020, most of the U.S. had implemented either statewide or major metropolitan area stay-at-home orders. Associations have made more meaningful business changes in the past few months than in the previous decade.
The First Wave of Change Was Easy (April 2020)
The immediate COVID-19 changes were relatively easy—moving staff to home offices, canceling periodical print issues, transferring education into a virtual format, and shifting governance meetings to web conferences. Organizations commonly completed these tasks in less than a month. COVID-19 created an opportunity to make temporary business changes that many organizations had resisted for years.
The Second Wave of Change Was Easy (May 2020)
With travel restrictions and congregation sizes still limited by law, associations had to make further changes, this time related to their large summer meeting formats. Organizations were forced to either postpone or convert to virtual formats. Despite the hurdles created by contractual obligations, registration revenue shortfalls, self-governance requirements, and attendee experience concerns, a virtual format was selected by most associations. Again, COVID-19 created the opportunity for associations to react with changes that were long considered impossible.
Leaders that nurture the growing culture of adaptation in their organizations will be able to drive transformations that could find no traction before COVID-19.
The Next Wave of Change Will Be Strategic. And Hard.
While the first waves of change were unavoidable, the third wave will be discretionary, and there will be association winners and losers. Like that off-the-record executive director considering acquisitions of other associations, leaders that seize the rare opportunity to make bold business decisions can improve the value and viability of their organizations. Leaders that nurture the growing culture of adaptation in their organizations will be able to drive transformations that could find no traction before COVID-19.
The landscape aftershocks of the COVID-19 pandemic will soon be clear. Members will have different expectations for education and tools, the public will have different needs for regulation and safety, and associations will have different revenue streams.
Successful associations will enact broad changes in this third wave, and those changes will be concurrent—all at once in a flurry of activity that absorbs staff effort over the next two years. Executive directors will answer questions I heard in my research study, like "Why do I need all this office space?" and "How do I downsize staff while adding new skills at the same time?" and "What should I do with the free COVID-19 information we created?" These questions are the harbingers of the third wave of change on our horizon—substantial changes that could strengthen associations in the long term.
10 Predictions
I anticipate changes in mission, content, events, governance, marketing, membership, partnerships, real estate, talent, and technology. These areas are crucial to the financial viability of most associations, and they have enjoyed inspirational innovation in the for-profit arena.
As associations complete their second-phase meeting changes, they will move from reactionary to proactive mode. Associations that see this as an opportunity for positive changes and begin necessary scenario planning and strategic roadmaps will benefit from the changed COVID-19 landscape and deliver new value to members and society.