Leverage Micro-Communities to Build Membership Affinity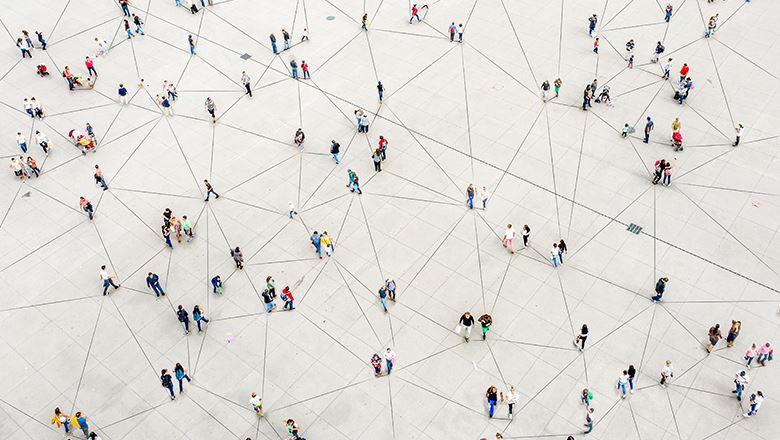 December 21, 2020
By: Jamie Beaulieu, CAE
Find out how building smaller communities among your members and strengthening loyalty to your brand increases member retention and helps you meet the goals of your member engagement strategy.
Any association membership professional will tell you it is much easier to keep an existing member than to recruit a new one, and the business case agrees.
To recruit members, an organization will likely use word-of-mouth referrals or email, but it might also need to leverage marketing and advertising resources, according to Marketing General Incorporated's 2020 Membership Marketing Benchmarking Report. On the other hand, a tactical engagement strategy can help you retain an existing member. This means your long-game strategy should be building community and strengthening brand affinity to promote member retention, while also meeting the goals of your overall engagement strategy.
Many organizations do not pay enough attention to retention—the measure of how many members renew in consecutive years. Perhaps they achieve similar membership numbers or growth year in and year out. This could lead to a lack of awareness about a churn of members who may be dropping off the roster—often for reasons that are linked to the reason they joined to begin with (for instance, attending an annual meeting, taking advantage of a member price on a webinar or course offering, or publishing in a journal). Even growth from recruiting other prospects in these areas may mask an underlying retention issue.
An association has the unique ability—and responsibility—to deliver information and opportunity to all of its stakeholders.
So, how can you be intentional about retaining existing members while continuing to use your traditional membership drivers to recruit? One way is to harvest and nurture micro-communities. Remember, most of your members joined for a specific reason. It's your job to create a more robust experience so membership becomes a year-long value machine.
What is a micro-community? How do you identify one? Think about a targeted group of members aligned around a specific activity. Perhaps a cohort of award winners, or the people in your advocacy network. Think about ways to create discourse and community, perhaps even professional development opportunities to enrich their experience. This is a value add for everyone – as it adds value (potentially unexpected) for the members, creates affinity for your organization by them, and perhaps even a succession plan for volunteer leadership positions.
Three-Step Process
Looking back at your engagement strategy, the goal should be to create year-round involvement to drive value and retention. Find the mechanism in your organization to innovate. There are three essential steps to this process: discovery and data analysis, concept planning, and implementation.
To start this exercise, it is important to understand your high-level goals and determine what you aim to accomplish. An internal brainstorm may ask these questions:
Do you have a retention problem? For the sake of this exercise, let's say that a problem is defined as retention under 70 percent for individual membership organization models.
Is retention low in a particular category of your membership? Perhaps early careerists are churning annually.
How does membership growth fit within your organization's strategic plan? Is there a need to shore up the base of older loyalists? Are you looking for a leadership succession plan?
You'll need to use data to answer these questions and inform the strategy.
Next, you can begin to think about how to leverage existing programs as a starting point to address the retention challenges you've identified. An association has the unique ability—and responsibility—to deliver information and opportunity to all of its stakeholders, but there is not a one-size-fits-all model. Association leaders must determine what members in each category of membership value and what they need, and these are not necessarily the same thing. Look at your value drivers and think about how you might add year-round value and activity around them.
This is a good time to leverage your volunteer leaders to consider how to meet the needs of the targeted audience in a way that also meets the underlying goal of community building. A great example is an awards program. Does your organization offer travel awards or scholarships to attend your meetings? Is there a prestigious award offered to senior-level members of the profession? Programs like these are low-hanging fruit for innovation. They can be transformed into to year-round activity because you have a starting base of members who participate, which continues to grow over time.
In essence, you have harvested a micro-community, and you can now facilitate ways for them to continue to engage with one another to learn and grow professionally. These might include live chat opportunities in an online community or via a virtual meeting platform, limited-access webinars or other dedicated programming, and special events at your annual meeting.
The options are vast. And while these members are finding new reasons to belong, discovering continued value in renewing, and taking networking to a new level in the organization, their engagement will pay dividends as the communities naturally grow and evolve.