How to Look for Growth Opportunities in a Crisis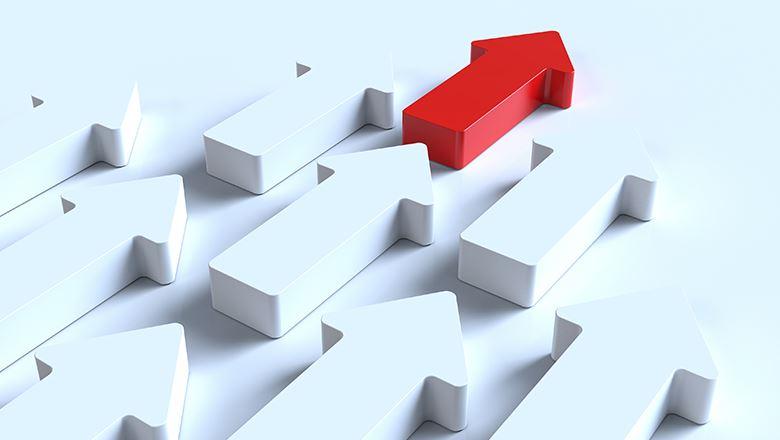 December 9, 2020
By: John L. Lehr
Maintaining growth in a crisis requires optimism and an ingrained commitment to keeping your team together no matter what. Here are six ideas for achieving growth even when it seems like nothing is ever going to go as planned again.
We began the year at the Parkinson's Foundation with optimism—and the fundraising numbers to back it—and just like that the pandemic hit in March, sending shock waves through the entire nonprofit sector. Most nonprofit and disease-specific associations cut staff and programming. We began to prepare for the strong possibility that things might get worse—but planned for them to eventually get better.
If 2020 taught us one thing, it's that your association cannot afford to let a crisis stop growth. Growth can mean many things to different organizations―enhancement or expansion of mission-critical programs, reaching more constituents, increasing revenue, or all of the above. Although you may have had to hit pause in some areas due to COVID-19, the bottom line is this: You must keep up momentum during this time. Here are some tips.
Stay mission focused. Mission programs and fundraising have to be effective to attract donors. The more meaningful the program, the more revenue it will raise. The Parkinson's Foundation could not afford to slow down during COVID-19. It was critical to our mission and our constituents to carry on—the 1 million Americans who live with Parkinson's disease (PD) depend on us. This is not an easy task in these times. A global pandemic is unpredictable, and growth requires some degree of predictability, especially in the economic environment. Our approach was to keep moving forward with our mission goals and to adapt as needed.
Talk to your community. Communicate with the people your association serves. They know what they need and can lead you to new ideas. Not every idea requires a large investment—some just need seed funding or an implementation team. Actively look for opportunities while still considering bolder, larger moves. Many of our best ideas have come directly from our PD community.
Define what growth means to your association. Growth is a shapeless term until your organization defines it. It can mean fundraising successes, expansion of mission programs, reaching more constituents, increasing revenue, or combinations of all of these. During a crisis, growth might come second to establishing that you have the resources you need to continue your mission and keep your priority programs running. However, it is vital that you find a new way to achieve growth.
Not every idea requires a large investment—some just need seed funding or an implementation team. Actively look for opportunities while still considering bolder, larger moves.
Take growth step by step. Once an opportunity for growth presents itself, address the pros and cons over the short and long term. Not every opportunity is worth chasing, particularly if it is outside mission goals or beyond current resources. If something is worth pursuing, look at the staffing and operational needs. Then, establish an implementation team with a clear leader who will set clear objectives and metrics. The next step is to commit resources and launch the project. Monitor progress over time to ensure you meet milestones and have made a wise investment. It is important to build in time for unforeseen challenges so the initiative has the best chance for success.
Embrace innovation and calculated risk. Sometimes a crisis gives rise to innovation, and with enough planning and adjusting, it can naturally lead to growth. We experienced this with the launch of PD Health @ Home—an online health, wellness, and fitness program to help people with PD who are socially distancing. Since March, this virtual program has garnered more than 230,000 unique views. We also developed an at-home testing kit for our "PD GENEration: Mapping the Future of Parkinson's Disease" initiative, where we are seeking to collect and analyze the genetic data of 15,000 people with PD to advance clinical research and personalized medicine.
Get ready for recovery—and the next crisis. Be aware of external events and trends to ensure that you are making prudent decisions. When the pandemic began, we expected our revenue to decline by a certain amount and planned accordingly. We never lost sight of the fact that the economy would rebound, so we went into planning mode to regain momentum once the initial shock waves of the pandemic and economic downturn passed. Even after we have an accessible COVID-19 vaccine, a future event might challenge us, which is why crisis planning is essential. Having the discipline to plan for different adverse scenarios during good times can help ensure you make the best decisions during tough times.
There are two key components to driving growth. First, believe that things will improve. Be an optimist. Growth is not always linear, so plan for obstacles. If you expect them, they will be easier to navigate. Second, remember that you cannot deliver on your mission and achieve growth without your team. Your team is and always will be your lifeblood. Do what you can to keep the team together.