Centralize Your Data to Create Better Member Experiences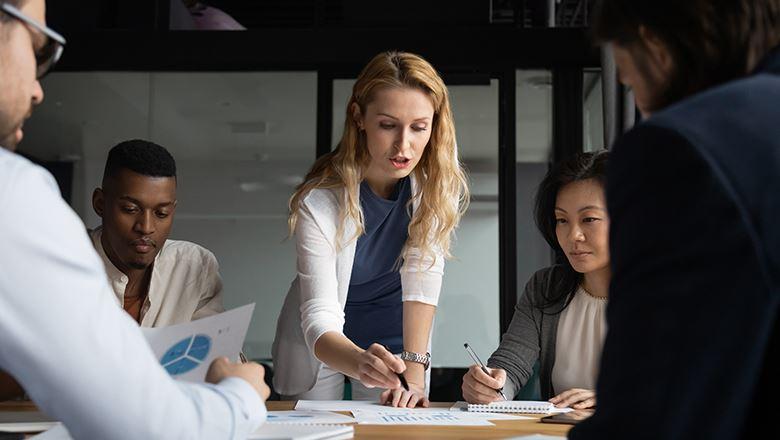 December 1, 2020
By: Adam Ribaudo
Member data is essential for unlocking more personalized experiences and increasing member engagement. Customer data platforms are a key component for accessing your data's untapped potential to show members you know what they want and need.
Associations offer member value through networking events, advocacy, or certifications. But offering these services isn't enough. You need to deliver them to members at the right time within the context of their needs and past behavior.
This hit home recently when an association professional I know told me that one of his members had said, "I've been a member for over 10 years, but you don't seem to know me that well." Because he took that comment to heart, it started an important discussion relevant to any association: How well do you know your members, and how well do your communications reflect your knowledge? Fortunately, the last five years have given rise to customer data platforms, a new marketing technology that addresses both aspects of this question.
The customer data platform (CDP) has increased in popularity as marketing technology stacks have fragmented into multiple data silos. CDPs address this problem by centralizing customer data points and making their combined data actionable. Marketers have realized that when they gather and connect first-party customer data, they can break down information silos and deliver cross-channel personalized customer experiences that were previously impossible.
Your association is likely awash in member data, which means you have many opportunities to personalize experiences and increase member engagement.
How Does a Customer Data Platform Work?
A CDP sits in the center of your marketing stack, collecting data from other systems so you can act on it. Until recently, association management systems have often held this important position. But an AMS keeps track of only one member ID, its own. That means that you have to figure out how to join data across systems. A CDP is built to collect and merge IDs from multiple systems, including community platforms, web analytics, email platforms, social media platforms, and apps.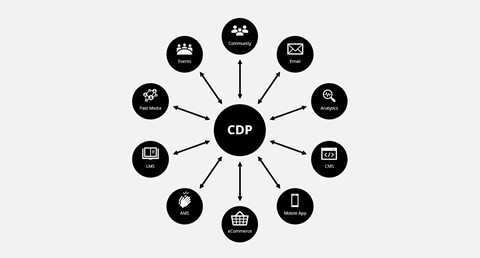 The CDP moves data across systems and maintains an updated view of all member profile and event data. In this way, a CDP multiplies the effectiveness of other systems by ensuring equal access to member data across your entire marketing technology stack.
How Does a Customer Data Platform Offer Value?
Whether or not a CDP is right for your organization depends on the value you can provide members and potential members. Here are a few examples of how members benefit when an association uses a CDP:
Event recommendations tailored to past event attendance. Does your email system know what events your members have registered for or attended in the past? If it does, you avoid emailing them about events they've already registered for, and you can fine-tune future recommendations based on past attendance.
Better renewal and upgrade offers. Does your website understand the right time and context to upsell to your members? When your website has access to a member's cross-channel behavior, you can find the right context to demonstrate the value they'll receive through an upgrade or renewal. This might be right after they viewed a piece of locked content or before an upcoming event of interest.
Lookalike audiences. Does your paid media system understand what an ideal member looks like? CDPs can calculate the lifetime value of your members and help to convert high-value members into lookalike audiences for advertising purposes. This ensures that the most valuable potential members will see your messages.
Emails that show you know your members. Does your email system have access to everything you know about your members?If so, you can generate messages that make longstanding members feel like your understanding of them has grown concurrently with their commitment to your association. Dispense with one-size-fits all messages and demonstrate that you know what advocacy they support, what learning materials they need, and what types of events they prefer.
The list of benefits your association can get from a CDP grows longer as you collect more data from your members. Your association is likely awash in member data, which means you have many opportunities to personalize experiences and increase member engagement. Customer data platforms are a key piece of the puzzle. You can use them to unlock your data's untapped potential and provide your members with value by proving that you know what they want and need.