How to Design and Execute a Hybrid Meeting Strategy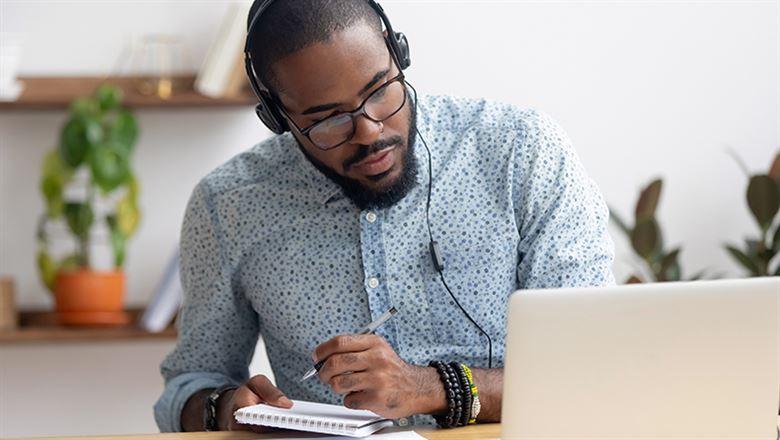 October 29, 2019
By: Matt Hughes
While the idea of making part of a meeting virtual can incite panic in some, taking an incremental approach and having a well-thought-out process in place will prove effective to delivering an experience that all attendees want.
For many associations, the thought of taking even a small part of a meeting virtual can seem both antithetical to the purpose of an event and overwhelming (not necessarily in that order). But with audiences spread out globally, widespread interruptions to attendees' and presenters' travel plans (you likely remember the travel ban), evolving expectations of audiences, and the need to extend the reach of your meeting year-round, going virtual at some level is a question of when, not if.
Most meetings today already have a virtual component, whether it's a content leader presenting via Skype/Zoom or recording and distributing on-demand content. While these are small-scale examples, it does demonstrate it's not as far-fetched as most think it is, and that it can be expanded upon incrementally by having the right perspective and taking the following steps:
Virtual should support, not detract from, your meeting's vision/mission. For many associations and events, having the ability to reach broad and wide might align perfectly with their vision. For others, members might not be able to attend en masse, and it's important to reach them where they are. And yet for some, it makes more sense to focus on the content, speakers, and members who are physically in the room. There is no one size fits all. It requires an understanding of and commitment to your overall vision and determining how virtual technology would support (or detract from) that.
Start small. Start with a free tool like YouTube or Facebook Live. That will help you collect information about usage, feedback, and identify your audience's appetite. Once you have some preliminary data, you can build out from there.
Develop a plan. Whether or not you want to, it's good to have a plan to integrate virtual elements into your event. I worked with a client last year who did not want to add a virtual element, but then the government shutdown happened, and 60 percent of the meeting's presenters were unable to make it. Virtual became the only option.
There's the travel ban, unpredictable weather, and other issues out of our control, like Amnesty International recently issuing a global warning to people traveling to the U.S., which could all affect event attendance. In terms of when to start thinking about and planning your virtual strategy, you should be outlining it as soon as you start talking about a session; it's as necessary as registration.
The bottom line: Virtual doesn't have to be hard.
Have a content plan, too. Recording a session is one thing, but you need to have a solid plan for what you will do with all the new content you collect. Do you want people to be able to view it? Buy it?
Identify the person or team in charge and keep them closely involved so you can build, adjust, and execute a successful plan for what to do with all the new content you're capturing onsite. And when the event is over, assess what worked and what didn't, and adjust accordingly.
Keep experimenting. If you are already leveraging virtual elements successfully, consider taking it to the next level by capturing and/or monetizing the content. Capture the keynote and post it online to see how many people watch and engage with it. Determine whether you need on-demand or live content, and how to leverage each to deliver the best experience for your presenters and attendees.
No matter where you are on the virtual spectrum, make sure you understand your venue's opportunities and limitations. Each is different, so it's important to go in asking the right questions. Consider the experience you want all attendees to have and design your virtual strategy accordingly.
The bottom line: Virtual doesn't have to be hard. As your team sits down to begin the planning process, the topic of "virtual" shouldn't incite panic. Rather, you should think about it the same way you think about any other new initiative you've implemented in the past: with a slow and critical consideration process and rollout plan.
Your event is unique—and developing and executing a virtual strategy should be too. There will be considerations and requirements that are singular to your event, members, and attendees. It's important to stay true to the experience your event has become known for.
Most importantly, have conversations early and often with your vendors and partners to ensure everyone is on the same page and working toward the same goals.