Post-Event Marketing Tactics That Leave a Lasting Impact on Attendees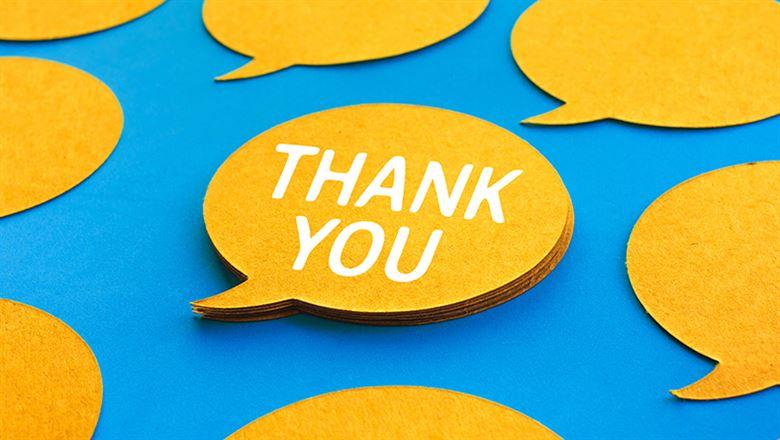 November 13, 2019
By: Scott Oser
After a successful meeting, it's time to keep the momentum going. A few post-event marketing tactics can help deepen engagement with your attendees and potentially boost membership.
Your largest conference of the year just wrapped up, and it was a huge success. Time to take a step back and let your attendees, colleagues, and yourself relax, right?
That's tempting, but it's not the best way to keep the positive energy generated from your event going strong. In fact, the days immediately following a successful association meeting are a great time to engage attendees and your audience as a whole. Here are five post-event activities that can help you maintain momentum from your meeting:
Thank Attendees
Attending an event requires attendees to make a commitment of time, money, and energy. They should know you appreciate that they invested those resources in you. A post-event message—by phone, email, or letter—is a great way to thank attendees for coming and to let them know that the event wouldn't have been what it was without them.
Membership tip: Connect with nonmembers to let them know they are invited to join your association and can save on upcoming events when they register as a member. Resist making the hard sell for membership, which can often be a turnoff.
Share Meeting Highlights
Help attendees relive some of the amazing experiences they had at your event or review what they may have missed. If possible, personalize the message: If you're using attendee data coupled with marketing technology with built-in personalization capabilities, you can tailor the highlights based on what the attendee was interested in.
Membership tip: You likely have other resources available to members in topic areas that were covered at the meeting. Share those resources in a follow-up message. This will remind members of the valuable content you offer and will show nonmembers what they could take advantage of if they were to join.
Focus on popular conversations from the meeting and involve individuals who were unable to attend, so that the discussion has a life outside of the event.
Continue the Conversation
Focus on popular conversations from the meeting and involve people who were unable to attend, so that the discussion has a life outside of the event. The content and conversations should continue to be relevant and of interest to attendees and others in your audience. Make sure to prompt these discussions through social media, online communities, and other content-sharing vehicles.
Membership tip: Let members who were not able to attend your event know that you are interested in their input and that they can join the post-event conversation. Member engagement is important for everyone, so try to generate it in as many ways as possible throughout the year.
Emphasize Education
Continuing education is usually one of the main reasons an individual attends your event. Afterwards, remind attendees that they received education credits at an event hosted by you—and tell members they did so at a discounted members-only price, if that's how you price your events.
Membership tip: The opportunities you offer to earn continuing education credits should be promoted to your nonmember prospects. Remind nonmember attendees that they can receive credits at a reduced price at the next event if they join.
Most association marketers understandably want to take a break immediately after a big meeting, but you don't want to miss the great promotional opportunity available in that moment. If you plan well and have the communications and activities listed above scheduled and ready to launch even before the event starts, you might be able to take that post-conference break after all.