Three Ways to Turn Student Members Into Professional Members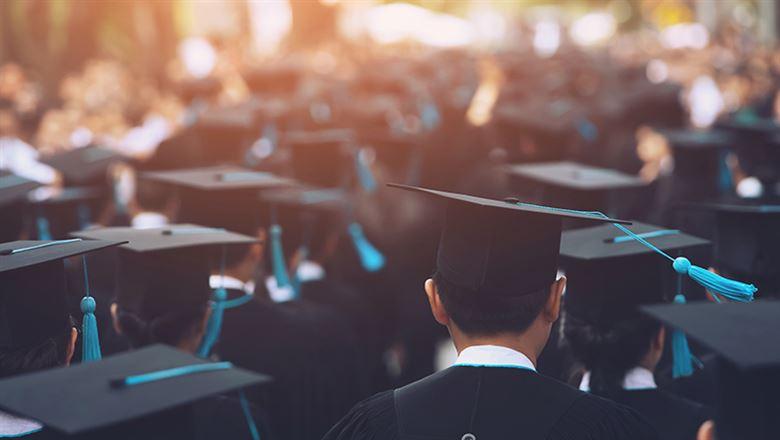 June 12, 2019
By: Amanda Myers
After graduation, many associations will need to convert student members into professional members. The process should be easy, accessible, and supportive to young people.
Nearly 4 million higher-education degrees were awarded this graduation season, and now many students will enter the job market for the first time. Some may consider membership in a professional association—and some, in fact, are already members. With a student membership, young people gain access to information, supplemental training, news, and other resources designed to help them apply what they're learning in the classroom.
For associations, student membership provides an opportunity to support emerging professionals in the earliest stage of their career. According to Marketing General Incorporated's 2018 Membership Marketing Benchmarking Report, 73 percent of individual membership organizations offer a student membership category.
A majority of young members—87 percent of millennials and Gen Zers that I surveyed in Personify's Young Members 2.0 study [PDF]—said it's important to be part of an association. But the number of graduates converting from student to professional membership remains low: According to Marketing General's survey, 24 percent of student members converted to professional membership last year, down 5 percent year over year.
Career-Focused Benefits
To narrow the conversion gap, associations must better engage student members at critical points before and after graduation.
It starts by understanding the student member's career needs. Job-focused benefits, like mentoring, coaching, and professional learning and certification, continue to drive young members' interest in associations. In the Personify survey, 92 percent of millennial and Gen Z members said professional development content was very important, and 87 percent placed a high value on networking opportunities made available through membership.
Yet many organizations don't design membership for young professionals. Marketing General reports that while 54 percent of associations offer student membership, only 18 percent have a value-driven offer specific to newly minted professionals. And an even smaller group of associations (11 percent) use career-stage membership categories, such as transitioning student or recent graduate.
Extending the value of student membership—even if the features and benefits are similar but offered at a slightly different price point—can be an easy way to keep student members engaged with your association. Continue to share the most relevant content to help young members navigate their transition from students to professionals with confidence and grace.
Face-to-Face Engagement
Don't be afraid to have an in-person conversation with a student member. Our study showed that face-to-face conversations, whether at an event (49 percent) or with someone the student member already knew (42 percent), proved the most effective way to convert them to professional membership.
You can also extend these in-person connections to grow your mentoring and networking programs either at events or through online communities.
Accessible Pricing
For student members transitioning out of an academic setting, a desire to make the leap to full membership is one thing. Being able to afford it is another.
In our study, only 40 percent of young members reported that their membership experience was worth the dues. Of course, student members are likely to be more cash-strapped than other members. According to the research firm Statista, the median debt balance for millennials living in the 50 largest U.S. cities is about $23,000. Across, the U.S., 45 million people are carrying student debt loads, and one-fifth owe $100,000 or more. Meanwhile, the median basic annual membership dues were $212 last year, according to Marketing General.
Curating member benefits and programs is not enough. Adding flexibility for how young members can pay is essential. Installment payment plans offer an attractive alternative for price-sensitive members.
For example, let's say the $250 cost of a full membership is spread across 12 months. With no interest charged, that's $20.83 per month. So, for the price of two medium pizzas, new graduates can enjoy immediate access to benefits designed to accelerate their career and serve as an investment in their future.
By offering value, flexibility, and a portfolio of membership options that work for young members, associations can build a bridge from student to professional membership.