Strategies for Measuring Government Relations Achievements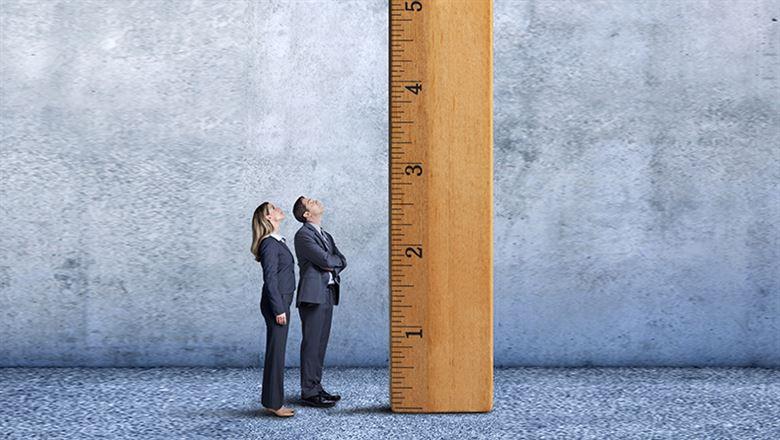 June 11, 2019
By: Ann Weber
An association government relations team is about more than whether legislation passed or failed, so measuring its accomplishments can be tricky. Experts offer tips to help you identify the right metrics for assessing your government affairs program.
All departments in an organization need to prove their productivity, including government relations. Gone are the days when political advocacy was viewed as a necessary cost center. The success of a government affairs program is hard enough to measure when you are dealing with promoting or defeating legislation, and it's even more difficult when engaging in less easily quantifiable activities.
Fortunately, you can develop sound metrics that will also help you strongly integrate your government affairs department into your organization as a whole. I garnered some words of wisdom from several government relations professionals whose combined experience spans three-quarters of a century. I've also included practical tactics I have used in my years at a lobbying trade group, in the private sector, and in my current role as a single-person government affairs representative in a professional society.
Tie Metrics to Mission and Goals
A light bulb went off one day when I stopped trying to get my coworkers to understand my role and instead learned to speak their language. What does this mean? It's simple: Wherever possible, tie government affairs goals and metrics to your organization's mission, goals, initiatives, and strategies. This is the language that everyone in the organization can understand.
Paul C. Blume Jr., senior vice president of state government and member relations at the American Property Casualty Insurance Association, advised, "Strategy should drive the development of the organization's budget, and not vice versa. However, metrics and the related budget should not be so rigid that you don't have the ability to anticipate surprises, especially when an unanticipated opportunity may arise." When resources and metrics are tied to the organization's larger mission and goals, assessing the productivity and success of the government relations program becomes much clearer.
Document Impact on Members
The overriding mantra to keep in mind when developing metrics, Paul says, is "What do our members want?" This is important for all steps in the process: setting goals, building your initiatives around those goals, and implementing your plans of action.
Don't be afraid to engage your members in calculating the real-world value of a positive legislative outcome that your government relations team helped achieve.
Don't be afraid to engage your members in calculating the real-world value of a positive legislative outcome that your government relations team helped achieve. For example, ask a member, "How much will you save on postage now that this new law permits electronic mailing?" Everyone understands when a measurement is put into dollars.
Measure Active and Passive Initiatives
Joseph Annotti, president and CEO of the American Fraternal Alliance, divides government affairs metrics into two broad categories: active and passive. Active is your traditional measure of whether specific legislation is passed or defeated. Passive includes other measures, such as creating awareness with legislators on an issue so that they will reach out to your organization when considering certain policy questions.
Jeanne Tuerk, manager of government affairs at the American Association of Oral and Maxillofacial Surgeons, stressed that measuring less-traditional goals "requires thinking creatively. For example, following enactment of the Affordable Care Act, there was naturally no appetite by Congress to consider any other health proposals. Consequently, a realistic goal at that time was to develop relationships with new members of Congress. Success with this goal could be measured in showing the number of contacts with the new members, including Hill visits and education material provided, and so on."
Jeanne added that while some goals are short-term, many are long-term, particularly in a challenging political environment. Practically speaking, it works well to break down into bite-size pieces the plans related to those goals. One year you might focus on promoting an educational campaign targeting certain committees and the next year work on establishing relationships with potential sponsors for legislation. For each step in the plan, you can identify small ways of measuring your progress.
Highlight Support for Other Departments
It's imperative for the government relations department to get buy-in both up and down the organizational chart. This often requires being proactive to offer assistance outside of traditional government affairs activities. Keep in mind that sometimes the "little things" really add up. For example, assisting another department in achieving a goal specific to their work that has a government affairs connection not only makes sense but also goes a long way in promoting camaraderie and cross-functional team building.
However you choose to measure success, remember that honesty equals credibility. As Joe noted, "When 'grading' your efforts, it can be hard to be totally objective, but it is imperative that you force yourself to be honest in your assessment." Credibility is especially important in the long haul, both internally with your staff and board leadership, and externally with your members, customers, and government affairs colleagues. Celebrate your achievements, and where you fell short, find opportunities to try creative new ideas and tactics.