Protect Your Conference Housing From Unauthorized Providers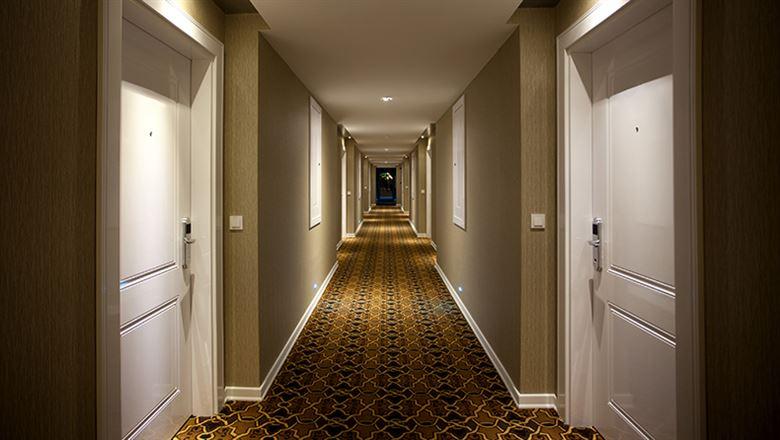 June 17, 2019
By: Julie Kulovits and Paul Borovay
Housing poachers are more than just a headache for meeting planners: Unauthorized providers can lead to hotel attrition penalties and unhappy attendees who end up with subpar housing or none at all. Here's how to prevent poaching and respond when it happens.
No problem is likely more irritating to your meeting planning staff than the issue of unauthorized housing providers, more commonly known as housing poachers or pirates. For those unfamiliar with this practice, an unauthorized housing provider may impersonate your association in an attempt to convince attendees to register or book meeting hotel rooms with it, rather than with your official housing agent of record.
Many are fly-by-night entities notoriously difficult to locate. In the worst cases, the unauthorized provider obtains the attendees' payment information but makes no hotel reservation in return. In other cases, a reservation is made, but at a hotel that is less desirable than what was officially arranged in the room block.
The harm of this practice? To start, hotel rooms booked outside your association's room block can result in room attrition penalties. The downstream consequences, however, can be more significant. For example, attendees who fall prey typically do so because your association's name and goodwill were used. This means that when they come to your meeting to find they have no hotel reservation or are 45 minutes away from the meeting site, they are unhappy. Specifically, they are unhappy at your association.
Prevention Tips
Fear not, however. There are some simple things you can do to prevent disruptions from unauthorized housing providers:
Educate attendees. Inform members who the housing agent of record is and the importance of booking with that agent. Let members know that reservations made with others could be scams. Do not tell members this information only once. Provide frequent reminders.
Monitor for unauthorized activity. As in the movie Groundhog Day, associations seem to relive the same problems, often involving the same players, year after year. Keep track of these common players and websites and proactively monitor them. Search online for the name of your association along with "annual meeting" and "housing." Ask your membership staff or a few trusted volunteers to let you know if they hear from a housing vendor other than the authorized one. Don't wait for a complaint from an attendee. Be the first to know and act.
Guard your information. Be careful what information you make publicly available. Posting attendee lists and staff email addresses can make it easier for an unscrupulous provider to target attendees by impersonating your staff.
Selectively register domains. It is impossible to register all domains that could be used to impersonate your organization. However, it might be a wise investment to select a few to register, if cost-effective to do so.
Associations seem to relive the same problems, often involving the same players, year after year. Keep track of these common players and websites and proactively monitor them.
Steps to Take When the Problem Arises
Despite your best prevention efforts, unauthorized housing practices will occasionally occur. The tools you respond with will depend on the type of conduct involved. Three scenarios are common.
Scenario 1: An unauthorized housing provider attempts to secure housing arrangements but does not imply an affiliation with your association. While this practice may affect your event and room block requirements, your options are limited from an intellectual property enforcement perspective. The entity is offering a legitimate, alternative service to your own, even if without your blessing. One of your best bets is to incentivize members—through pricing, location, or other perks—to use your approved vendor.
Scenario 2: An unauthorized housing provider calls or emails attendees and falsely implies affiliation with your association. As a general matter, state and federal law (specifically trademark and deceptive practices laws) prevent others from falsely implying that they are affiliated with your organization. Given how common this situation is and how quickly you may need to act, it might be wise to send a cease-and-desist letter. An effective cease-and-desist letter should include a brief introduction to your association, references to the intellectual property rights at issue (trademark and/or copyrights), your concerns, and steps needed to resolve the dispute.
Scenario 3: An unauthorized housing provider creates a false event website attempting to impersonate your association. Not surprisingly, the same trademark and deceptive practices laws, along with others, also prevent third parties from creating a false website impersonating, or at least implying a connection with, your association. Sometimes these phony sites may appear higher in search engine results than your association's official event page.
One of the first steps to take to address this scenario is to find out the identity of the infringer and the website's host. The best place to start is with the Internet Corporation for Assigned Names and Numbers. ICANN's WHOIS website will identify who registered the domain (the registrant) and from whom the registrant purchased it (the registrar). Don't be surprised if you see a privacy service listed as the registrant; an email to the privacy email address should be routed to the owner of the website.
Armed with this information about the infringer, you can use one of several hosting locators—such as Who Is Hosting This? and Hosting Checker—to determine the website host. Unlike registries and registrars, hosts may have an obligation to act if they are aware that their services are being used for nefarious purposes.
Before contacting the host, determine if you have a copyright violation, trademark infringement, or other form of deceptive conduct. If your association's copyrights have been infringed, the Digital Millennium Copyright Act requires hosts to take down the infringing content or risk being held liable. If you have a DMCA claim, you will need to include the particulars of the copyrighted content (the author, when it was created, who owns it, and so on), and its original location (on your website, in a pamphlet, or on YouTube, for example). With some luck, and the law behind you, the host will take down the infringing content or suspend the infringing website altogether.
If you have trademark infringement or instance of other deceptive conduct, check out the host's terms of use and registration agreements to determine if they prohibit this use. If so, bring this to the host's attention with a written request to remove the content.
Finally, if the domain name itself uses your trademarks, you may also have a claim under the Uniform Dispute Resolution Policy. UDRP claims are filed before an international arbitration panel and can be complicated due to filing particulars and policies, so you may want to enlist help from legal counsel. If you win the UDRP claim, the arbitration panel will transfer the domain to you.