Is Your Association Prepared for Employees' New Benefits Expectations?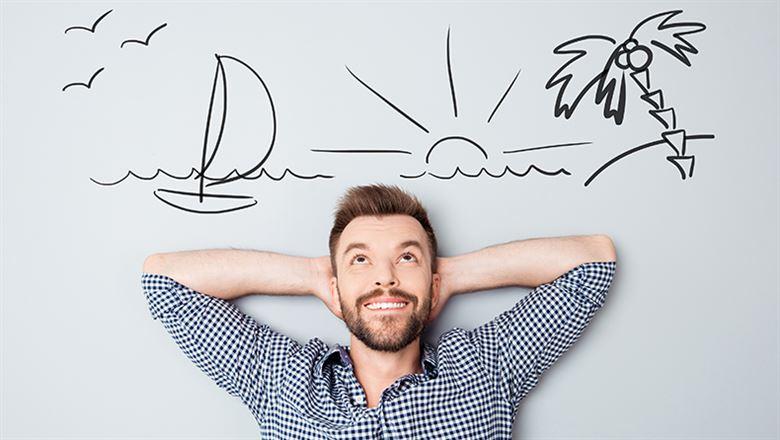 June 10, 2019
By: Brian Haney
The gig economy has changed the dynamics of the workforce and created new expectations surrounding benefits. Knowing what's expected and communicating well can help your association come out on top in the benefits arena.
The gig economy has dramatically changed employee expectations by offering a better blend of work and life. Gig workers, who typically work per project, want three things, according to a 2019 MetLife study: a flexible schedule, the ability to work where they want, and the ability to take on multiple different projects. This mindset has seeped into the overall work culture and shifted the paradigm for traditional workers, who now don't just live to work; but work to live. Recognizing that employees need the flexibility and support to not only manage but also enrich their lives means employee benefits can take on a powerful new role: that of supporting people personally and professionally.
What's New in Benefits?
While the gig economy is shifting expectations, the core benefits of health insurance and retirement plans remain critical foundations. However, beyond that, several trends have emerged.
College funding.

As the cost of college rises, some employers are helping make it easier for employees to save for their kids' education. In 2017, 11 percent of companies

reported offering a 529 plan benefit

[PDF], according to the Society for Human Resource Management. On the other end, recent college graduates want help addressing the burden of student loan debt. A 2018

study by benefits provider Unum

reports more than one-third of employees overall (and 55 percent of millennials) consider student loan repayment a "must-have benefit."

Paid family leave tops workplace perks.

According to another

Unum survey

, 58 percent of all workers (and 64 percent of millennials) want paid family leave. They also want remote work options (55 percent), sabbaticals (38 percent), pet-friendly workplaces (15 percent), and pet insurance (15 percent).

Taking care of caregivers

. Nearly one-in-four employees is now providing financial support for parents or in-laws; and among employees with adult children, 42 percent are providing financial support to them, according to a

PricewaterhouseCoopers study

[PDF]. The sandwich generation is creating a serious strain on a growing portion of the workforce. Elder care support, childcare, and financial wellness benefits are all increasingly important to caregivers, a trend that will only continue to rise.
Associations must focus on communicating the relevance of benefits and how they play a useful role in everyday life.
Changes Have a Common Theme
While the emerging benefits trends may seem new and different, they are emblematic of employee's core needs. According to that MetLife survey previously mentioned, the most important benefits to employees have two things in common:
They play a central role in helping them achieve their personal goals.

They address their main stressors, particularly around personal finances and family health, which often intersect.
By understanding employee motivations, associations can develop strategies to better care for their workforce, offering benefits solutions that will increase engagement, improve productivity, and increase loyalty. MetLife captures this best, saying, "Employees need an ally, and employers can play this role by creating a workplace that not only recognizes employees holistically but supports them holistically."
It's Not What You Offer, It's How You Offer It
While the benefits employees want are important to know, the reality is most employers don't offer large sums of family leave or student loan debt relief. While some organizations may consider new benefits, others may not be able to make changes. Even without adding benefits, all organizations can improve the perception of their benefits by better communicating about the coverage they already offer. Associations need to find ways to personalize benefits communication so it is more meaningful across a diverse employee population and drives greater engagement and impact. MetLife's survey offers three strategies for improving communication:
Engage employees as if they were customers (or perhaps associations members)

. Instead of focusing on individual product offerings, help employees understand how these benefits work in their daily lives, such as reducing the stress of large hospital bills or protecting their family from undue financial strain in the event of a short-term illness.

Communicate benefits more effectively.

Personalize communication using channels that employees prefer. The preferred methods of communication are association's own benefits site (or third-party site), the provider's website, in-person group presentations, benefits handbooks, and one-on-one guidance.

Communicate the value of benefits year-round.

Providing regularly scheduled educational opportunities throughout the year helps employees have time to learn about their benefits on their own terms, not just annually during open enrollment. Developing a strategy works best when the association partners with their broker/providers to take advantage of all the materials needed for a successful program.
The key to providing great benefits is understanding. Now, more than ever, employee education is critical to the delivery of quality benefits. Associations must focus on communicating the relevance of benefits and how they play a useful role in everyday life.
Meet employees where they are and help them address some of their greatest needs. By speaking to the benefit of benefits, rather than the moving parts of an insurance product, employees develop a higher appreciation for what they have. Education improves workplace satisfaction, reinforces loyalty, and is a key driver of how associations and their employees can thrive together.