How to Transform Your Sponsors Into Thought Leaders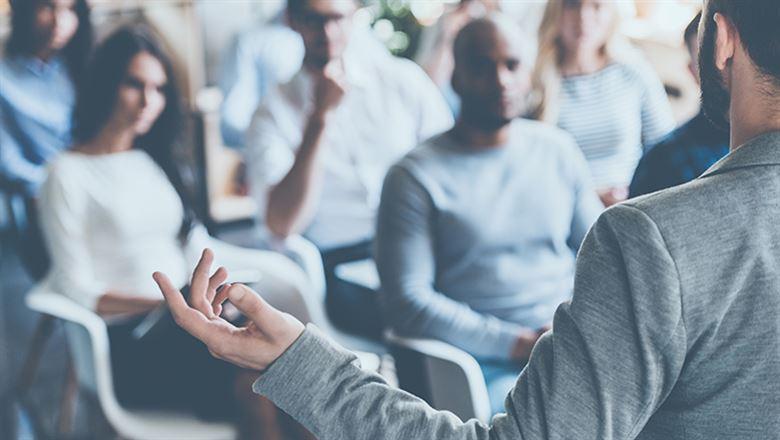 March 12, 2018
By: Bob Buday and JP Moery
Associations often limit their sponsor and vendor involvement to only advertising and exhibiting. But there is room for them to share their knowledge. Here are five ways to transform sponsors into thought leaders and generate nondues revenue as a result.
Sidelining sponsors and vendors by allowing them to only advertise and exhibit at conferences precludes associations from fully tapping their expertise. If sponsors' specialized know-how is developed, packaged, and presented in educational—and not blatantly self-promotional—ways, it can benefit members.
However, this requires association leaders to view their sponsors and vendors quite differently than many traditionally have: as potential thought leaders, not just as companies that sell products and services to members. Sponsors and vendors who deliver compelling and educational speeches, articles, research studies, whitepapers, and other content become recognized by members as experts who can solve pressing business challenges. In short, they become thought leaders, and every association needs them to keep their membership energized with new and proven ideas.
While such expertise can be valuable to members, it can also serve as a new revenue source for associations if they can provide services that turn vendors into thought leaders. So, how can organizations capitalize on this opportunity? Here are five foundational elements for associations that want to transform sponsors into thought leaders:
Help vendors create a thought-leadership strategy. Such a strategy will identify the business problems an association's members are facing to determine where a vendor should focus its thought leadership over the next 12 to 18 months. For example, a construction equipment manufacturer could decide to own the problem of equipment safety on the job site, while a credit card company could own retailers' problem of reducing credit card fraud.
Associations that can regularly and reliably turn sponsors into thought leaders will generate substantial value not only for their members but also for their sponsors.
Set quality standards for vendor-provided content. Research by Bloom Group has found that the most successful practitioners of thought leadership create content that excels at eight criteria: novelty, relevance, depth, evidence, coherence, practicality, rigor, and clarity. Associations must offer content guidelines to vendors upfront and make it clear that any material considered to be self-promotional or a sales pitch is not allowed.
Work with vendors to codify, develop, and capture their expertise. Bloom Group has found that two core thought-leadership skills are in high demand and short supply today: helping experts codify and communicate their expertise. We believe that if associations can offer those skills, many vendors and sponsors will be willing to pay for them.
Determine the optimal mix of content for the vendor to produce. Thought leaders are usually better off publishing articles and blog posts before they make presentations on that content. Plus, audiences often prefer to read new ideas for the first time, rather than see them "on stage." All that to say, a thought-leadership campaign must be carefully orchestrated, with elements (e.g., blog posts, webinars, presentations) happening in a certain order. Associations may also consider helping their vendors execute these campaigns, which could involve ghostwriting articles or conducting research on their behalf.
Require vendors to become association members. Helping a sponsor turn its people into thought leaders is a major effort. It requires a close partnership between an association and its vendor members, as well as a major investment by the vendor in the association that offers to work with it in this manner. By requiring these vendors to become members as part of this process, both parties are demonstrating their long-term commitment to one another.
These five elements are the underpinnings of highly effective thought-leadership programs. Associations that can regularly and reliably turn sponsors into thought leaders will not only generate substantial value for their members but also for their sponsors.
And, in addition to generating new income, associations will have a competitive advantage over organizations that don't offer such services. Conveying thought leadership is a big opportunity for associations, and it's especially big for organizations that can help turn their vendor members into recognized experts.