3 Questions to Ask Before Adopting Auto-Renewal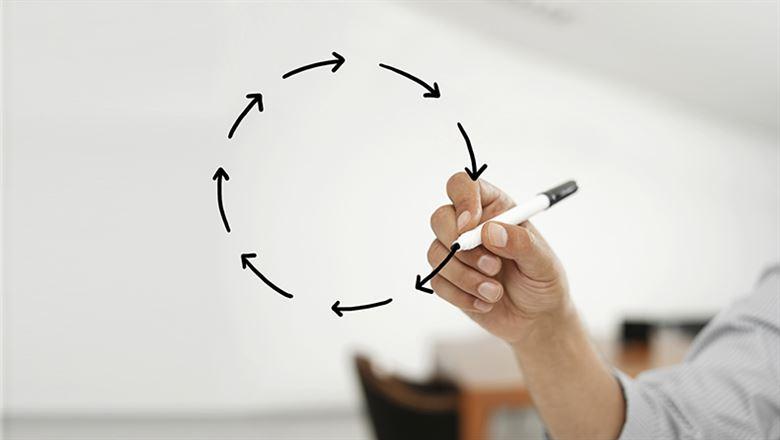 March 19, 2018
By: Rita Santelli
Is your association considering automatic dues renewal? Here are three important questions to ask before you move forward.
The subscription model is now a permanent facet of our economy, and many association members are active subscribers to services such as Amazon Prime, Netflix, and Audible or business-focused services like Dropbox, Office 365, and Smartsheet.
Each of these services operates on an auto-renew subscription service, and the association community has taken notice. Marketing General reported in its 2017 Membership Marketing Benchmarking Report that 28 percent of associations currently offer automatic credit-card renewals for membership. Meanwhile, 34 percent offer installment membership plans and 16 percent offer automatic electronic funds transfer (EFT) renewals.
Before you decide to move in this direction, it's important to consider three questions about membership renewals:
Is Cost a Barrier for Your Members?
Auto-renewal is not a product or technology—it's a service that you provide to your members. The first question to ask is: Does auto-renewal meet your members' needs?
Auto-renewal can make membership seem more affordable. An annual investment of $300, for example, could turn off a prospective member; however, that same individual might find a $25 per month, auto-renew option to be more manageable. Affordability is most often a concern for members who pay their dues out-of-pocket, especially if the member is a student, retired, self-employed, or runs a small business.
If a large percentage of your members pays out-of-pocket, or if they tend to let their membership lapse, then auto-renewal might meet their needs.
How Much Would We Need to Invest in Technology?
A successful auto-renewal for dues requires an easy-to-use online payment system with robust reporting capabilities and strong privacy safeguards.
Auto-renewal, just like any other feature of membership, must be member-focused to succeed. It requires understanding your members' needs and providing ongoing staff support to meet or exceed those needs.
If you are considering automatic renewal, begin by having a conversation with your association management provider. The following questions can help you start that conversation:
Is automatic renewal an option on our platform? Does it offer customization?

Is the system configured to accept both credit card and EFT payments?

Does the process comply with disclosure requirements and ensure security and privacy of member data?

What type of automated emails can be connected to the process?
End the discussion with plans to walk through the member experience during a demonstration. There is no better way to predict how your members will benefit from auto-renewal than by experiencing and testing the process firsthand.
Before you decide, make sure to speak with other association professionals who have recently implemented auto-renewal using their association management system. They might be able to provide you with additional information about the benefits, investment needed, and potential bumps along the road.
Do We Have Staff to Provide Ongoing Support?
Some organizations mistakenly think that auto-renewal is synonymous with autopilot. Once a member signs up, they are a perpetual member, and your team is freed to focus on other areas.
This perception is far from reality. Auto-renewal, just like any other feature of membership, must be member-focused to succeed. It requires understanding your members' needs and providing ongoing staff support to meet or exceed those needs.
There are three primary areas where staff support is necessary for a successful auto-renewal program: security, payment information, and communications.
In today's world of cybersecurity lapses, it is critical that a staff member is designated to stay up-to-date with changes to legal, financial, and other compliance requirements. This individual also needs to stay in touch with your AMS and technology providers.
The second area of support required by auto renewal programs is the staff time needed to follow up on invalidated payments. This task can be time-consuming as well. Some organizations will subscribe to account updater services to expedite this process. However, these services are not a straightforward fix. They are relatively new and require due diligence for privacy, disclosure, and other requirements.
The third area where staff support is needed is communications. There is nothing more frustrating than paying for a service or membership that's not being used.
Staff must continue to communicate with members, reminding them of the value of membership to spark engagement. Once a member feels like they are paying for a membership they don't use, it is likely too late to save them.