Tap Into Mastermind Groups to Build Member Engagement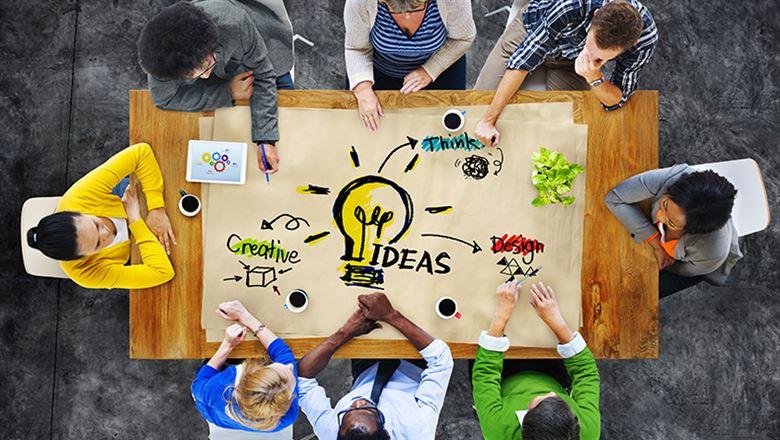 February 1, 2018
By: Jennifer Wenzel
Mastermind groups can yield unique insights about your association, generate more brainstorming power, and deepen member engagement. Here's how to create one.
Your members benefit every day from the collective wisdom your association offers them. It's often one of the reasons why they join, and if it continues to be of value to them, it's also a reason for them to renew their membership. But how can associations maintain that value?
There's a classic concept in business development that's been refreshed for the 21st century: mastermind groups. These gatherings of minds offer a new option to set your association apart from others in your industry and keep your members engaged and active.
Mastermind group meetings are held regularly and focus on achieving goals and defeating challenges. They're just as easy to host virtually or in-person and are peer advisory groups on high-octane fuel. It's brainstorming, plus goal setting, multiplied by accountability.
Benefits to Your Members
It can be very lonely being a business owner or industry professional, which is one of the reasons why members join in the first place. Everyone can benefit and offer up peer support.
Mastermind group meetings are held regularly and focus on achieving goals and defeating challenges. It's brainstorming plus goal setting multiplied by accountability.
Mastermind groups help members with critical decision making and give them access to an informal board of directors from within their industry who are dedicated to solving problems and sharing best practices. Members also gain a sounding board for confidential matters, along with real-world advice from people who "get it."
Benefits to Your Association
Running or outsourcing a mastermind group for members can help your association, too. By offering this resource, you're differentiating your organization from other related industry groups.
In addition, giving your members a reason to check in with your association each month augments your presence in their professional life. It brings eyeballs back to your website, gives you increased opportunities for marketing and sharing resources, and raises satisfaction rates among your members.
If your association holds an annual meeting, you can host in-person mastermind sessions as networking opportunities. It's likely your attendees will be eager to collaborate with like-minded professionals.
4 Steps for Forming a Mastermind Group
If the idea of a mastermind group sounds intriguing, here are four issues to resolve in advance of forming one:
How many people will participate? To derive the greatest benefit from a mastermind, a group of four to eight people is ideal. It gives everyone a chance to check in briefly, plus it allows each participant a chance at a more in-depth "hot seat" discussion, where a rotating group member is selected and put in the spotlight to talk specifically about an issue. Depending on the frequency of the meetings, there is usually either one or two people who get hot seat time during a mastermind session.


How often will the mastermind be held? The sweet spot seems to be twice a month. Meeting more often doesn't allow participants to fully act on goals and plans between sessions, while meeting less frequently tends to dissipate the energy and allows goals to drift away. As for meeting length, two hours seem to allow for adequate discussion without dragging on.


Who will facilitate? Masterminds don't run themselves, and failure can happen when only one voice dominates the conversation. That's why a skilled facilitator who asks engaging questions to kickstart discussion is key. He or she can hold participants to timeframes and manage the traffic of check-ins, hot seats, and wrap-up discussion. The facilitator will also use leadership skills to direct the flow of conversation, but also know when to blend into the background and let participants moderate themselves. In addition, this person track successes, benchmarks, and milestones; document insights; and celebrate accomplishments.


What will you charge? Smaller associations looking to increase membership may want to offer a mastermind group at no-cost value to their existing membership or set a recurring fee to bring in new revenue. Larger associations may wish to implement higher participation fees to make the mastermind group a marketing differentiator.
Providing your members with the option to join a mastermind group means you're adding value to their professional lives. They, in turn, will add value back to your association with stronger engagement, satisfaction, and retention.