Turn Chapter Members Into Social Media Influencers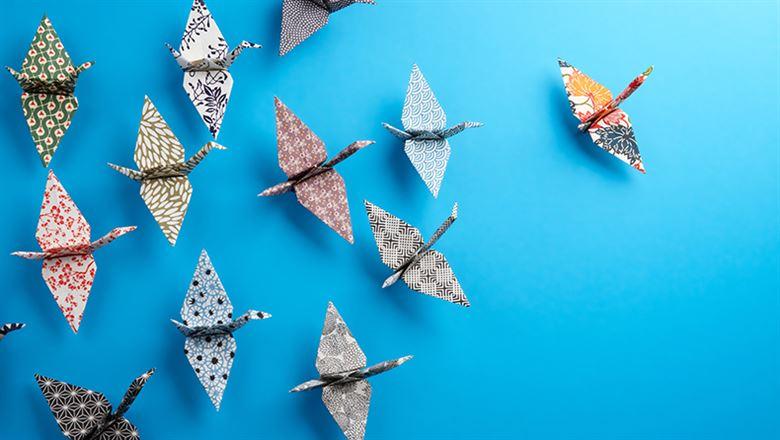 August 27, 2018
By: Peggy Hoffman, FASAE, CAE
No one knows the value of your association like chapter and component members do. Give them a platform (or two) to share your organization's story on social media.
Last spring, when the American Society of Landscape Architects invited each of its 49 chapters to take over ASLA's Instagram account for a day, they weren't entirely sure what would happen. But the results exceeded their expectations, generating a bounty of fresh content.
The experiment grew ASLA's Instagram followers by about 10 percent and connected the association with its target market—younger and emerging professionals and college students. Just as important, it gave ASLA the opportunity to engage chapters that hadn't been very involved with the national organization.
With this campaign, ASLA was, in part, embracing influencer marketing. Association components can be powerful influencers for the organization. Whether organized by geography or by issue, interest, or discipline, components have fans, followers, and the ear of members.
The American Nurses Association's #FitNurseFriday5k campaign also illustrated the power of using members as influencers. When ANA expanded a pilot social media campaign promoting a healthy lifestyle for nurses to engage their local components, their success grew. Adding the state associations to the campaign nearly tripled participation.
Another believer in members as influencers is the Institute of Management Accountants. IMA reached and educated millennials on the benefits of earning the Certified Management Accountant credential by leveraging members from councils, chapters, and accounting academies through a social media-based video contest called "You've Got to Earn It!" The campaign added 500,000 people to IMA's Facebook community.
Whether organized by geography or by issue, interest, or discipline, components have fans, followers, and the ear of members.
A Good Influence
To start tapping your association's components as influencers, think small. Rather than launching into a full-blown social media strategy, start with a single social media opportunity. This keeps the effort focused and time-constrained, which will encourage busy local leaders to opt in.
Pilot programs allow you to test the resources, strategy, and process that you would incorporate into a larger campaign. So, if you only have three chapters that want to get on board, work with those three. Then you will be able to piggyback on success and allay any concerns that the program is risky.
Ready to launch? The following advice from social media professionals with ASLA, ANA, and INA will set up your component members for optimal influencing:
Use existing channels

. Plan social media campaigns that tap into the channels components already have, rather than asking them to start a new one. Or, as ASLA did, leverage your own national channel.

Empower chapter-generated ideas

.

Clear

your chapters to take an idea and run with it. When working with influencers, it's important to allow your relationship with them to be "imperfect and authentic."

Dedicate an internal campaign manager,

and be sure to build time to help chapters succeed.

Keep social media rules simple

. While it is good practice to have social media policies, too many rules can complicate matters and confuse busy and possibly inexperienced volunteers.

Equip chapter leaders

. Provide useable art to uphold the look of your brand. Also offer well-written posts for social channels that will encourage them to write their own, as well as relevant links, Twitter handles, and hashtags.

Tap the power of storytelling.

Chapter members have personal stories that highlight the value of membership, yet too often they aren't shared nationally.

Digital strategist and former chapter relations professional KiKi L'Italien, host of Association Chat, says the continuing growth of livestreaming and story features on social media channels gives chapters a format in which to share their many stirring stories.
Venture beyond Facebook and the other usual suspects.

L'Italien recommends bringing connection and value to chapter members by helping them tap channels like Flash Briefings (bite-size news segments streamed from smart speakers like Alexa) or micro-podcasts.
Get Past "No, Thanks"
Ideally, component members will be eager to take part in a national campaign. For anyone who isn't, try pointing out the advantages of participating.
Show how the campaign enhances the value they provide to other component members. The ASLA campaign afforded chapters the opportunity to showcase their work and receive national exposure—a value-add to members coming from their chapters. Bonus items like gift cards, prizes, and discounts may help, too.
Participation can be a professional development opportunity if you provide training and coaching on social media and provide accessible, user-friendly resources. This opportunity to learn will be a catalyst for leaders to come to the table.
Rather than handing members a kit and instructions, engage them in the planning process and provide feedback and suggestions. This is also a way to demonstrate your willingness to be a partner with them—a bonus for building a positive relationship with component leaders.
Embracing chapters as digital partners and influencers can yield big payoffs. Says L'Italien: "Chapter managers are connections masters, and pairing their chapter relations skills with smart social media tactics to … create relationships that members care about is still a powerful combination."