Identify Key Advocacy Contacts With Stakeholder Mapping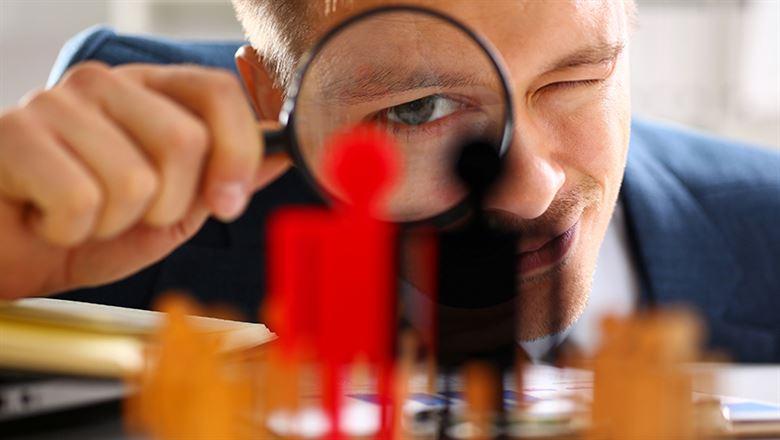 August 20, 2018
By: Scott A. Morris, CAE
Strong advocacy campaigns start with a solid understanding of the people and organizations that influence, and will be influenced by, your efforts. Here's why stakeholder mapping should be the first step your advocacy team takes.
Your association's advocacy team is ready to tackle that pressing issue that's top of mind for professionals in your industry. But before you create a strategy for your outreach efforts, you need to analyze and have a solid understanding of who your stakeholders and constituencies are and what is important to them. Stakeholder mapping can reveal this crucial information and help you target your communications for maximum impact.
Who exactly is under your stakeholder umbrella? The interested parties in your lobbying or advocacy effort—in other words, the organizations and people who influence your work, as well as those who will be influenced by it. Those who work closely on your advocacy initiatives (key clients and liaisons, managers, and team members) are stakeholders, as are CEOs and other executives who do not play a day-to-day role in your lobbying but come in at critical points. People you may not be working with regularly, such as members of the public, can be stakeholders too.
According to Luke Hartig, executive director of the Network Science Initiative at the National Journal, one NSI analysis of more than 5,000 people and organizations driving policy on such issues as drug pricing, opioids, Medicaid reform, and tax reform reveals some of the most influential players in Washington and pathways to activating important policy communities.
Although we often think of advocacy as targeting decision makers at the center of power—the White House, government agencies, and Congress, for example—in reality, says Hartig, the most important policy conversations on these topics may be happening elsewhere, in what he calls an "ecosystem approach." Stakeholder mapping can help you ferret out where and with whom this is happening.
The stakeholder mapping process should be repeated in three to six months, because pertinent groups may change, depending on the issue at hand.
Another benefit of stakeholder mapping is that it can help you prioritize and tailor your communications, especially once you do a more detailed analysis of your audiences. The steps that can get you there include:
1. Group stakeholders in a relevant way. Grouping allows you to streamline the messages that will be communicated with each one. Try to define broader groups that will include similar stakeholders, such as governmental authorities and regulators, affected communities, and business and commercial organizations.
2. Identify the leading voices in each group. It is essential to rank and prioritize the top influencers in each of the groups to understand what they bring to the table. Each one possesses unique networks and capabilities, including authority—expertise and credibility on an issue—and connectivity to either large groups of people or key decision makers.
3. Define a strategy for each group. For some groups, your strategy may be to not communicate, at least for the time being. For others, you may craft a detailed monthly, weekly, or even daily communications plan, particularly in anticipation of sensitive times such as right before an expected vote on legislation.
4. Identify connections. Hartig recommends tapping into broad sources of public information to identify the full range of first- and second-degree connections, such as family and personal ties, followers on social media, and expert sources.
5. Look for strategic implications. Understanding the composition of the network provides insights on optimal strategies, such as whether to partner with other coalitions or aim at disrupting and discrediting opponents and their positions.
6. Evaluate. Measure the effectiveness of the communication strategy by analyzing factors such as response rates from the various groups, particularly among high-priority stakeholders.
In fact, the stakeholder mapping process should be repeated in three to six months, because pertinent groups may change, depending on the issue at hand.
Stakeholder engagement is an ongoing process that doesn't end. Measuring overall performance of this process will allow your advocacy team to review how they communicate with and assess each group of stakeholders, and to discover additional opportunities to reach out to the leaders of stakeholder organizations.
Once all these steps are accomplished, it's time to activate the network by mapping influencers to appropriate audiences, shaping content to meet audience needs, and building and sustaining thought leadership.