How to Improve Association Events With Data and Technology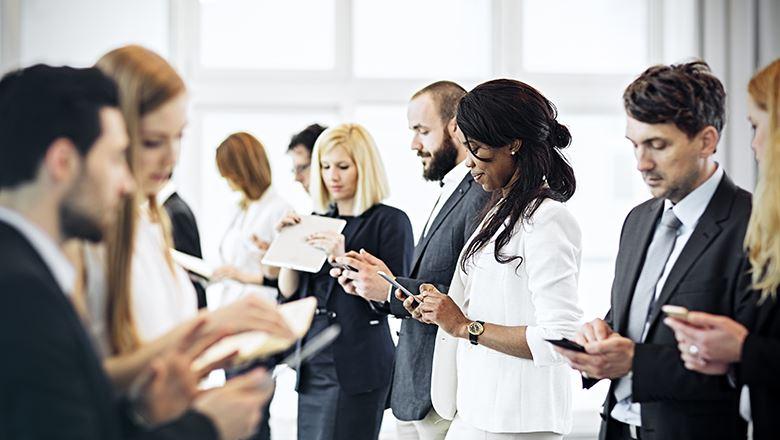 November 13, 2017
By: Thad Lurie, CAE
Data and technology have the power to improve your next annual conference. Here are a few technology tools and applications that can add value and engagement to your next association event.
Associations and meeting planners are always looking for an edge that will take their signature event to the next level.
As data and technology become a larger and more critical part of the conference industry, there are more tools and applications available for organizations to enhance both their event value proposition and the attendee experience.
It's always helpful to start with your end goal in mind, and I would suggest two—using technology to grow net revenues and making your attendees happy. By prioritizing these two areas, you'll be able to easily vet potential technology opportunities and ensure they align with these stated goals.
Using Attendee Data
Most organizations have data about their events and attendees, but many aren't using it to look beyond basic trends, such as year-over-year attendance rates.
However, it is now possible to partner with businesses that provide behavioral tracking at an attendee level. This means that your organization will have a specific record of where each attendee did—and did not—spend his or her time while onsite.
As an aggregate, this can provide incredible value in terms of what was popular, what content and activities resonated with them, and how they behaved on the exhibit floor.
In addition, when blended with membership and engagement data, this event data can be segmented in a number of ways, providing insight into specific populations by geographic area, topical interest, age, and so forth.
So what does all this mean? Let's walk through examples of how new technologies could be used to improve your event, attendee experiences, and net revenues.
Before Your Event
Imagine your association asks a simple question as part of the registration process: "What is your primary reason for attending the annual conference?"
What if, after receiving this information, your organization then blends and segments this data on attendees? Three weeks prior to your conference, you have a clear picture not only on the types of people attending but also their primary motives for attending.
It's always helpful to start with your end goal in mind, and I would suggest two—using technology to grow net revenues and making your attendees happy.
Using this intelligence, you have the opportunity to run targeted marketing campaigns. For example, if you know that a specific segment of membership likes to attend keynote presentations routinely, then you can send an email to nonregistered members of that same group pitching them on the keynoter.
During the Event
Information about real-time traffic patterns can be used in several ways, but here is one example of something we're doing this year here at EDUCAUSE.
After members of our program committee identified one of their conference pet peeves—walking across a huge convention center only to find a session already full—we decided to solve the problem.
Using existing room capacity information and real-time beacon data for the number of attendees in that room, we created an app that lists rooms, session titles, and capacity status for each session.
Room and session names turn yellow when they are 80 percent full and red when they're 90 percent full. Now, attendees can quickly and easily check on the status of sessions they would like to attend and avoid the "long-walk followed-by-disappointment" scenario.
After the Event
Now that you have comprehensive data about attendee behavior, the possibilities really open up.
You can use the data to identify what content areas are most compelling and zero in on specific groups and gauge their satisfaction with the experience. You can even consider whether or not your content program schedule is optimized to its best effect.
Such data also creates the opportunity new sources of nondues revenue through booth traffic reports, lead-list prioritization, and automated credentialing and continuing education credits.
But, since there's so much you can do with the additional data, it can also feel overwhelming. That's why I suggest picking one or two specific questions or assumptions as a starting point. Then, determine the ways to measure the necessary inputs and start the process of evolving your conference business.