How New Office Space Is Also a New Branding Opportunity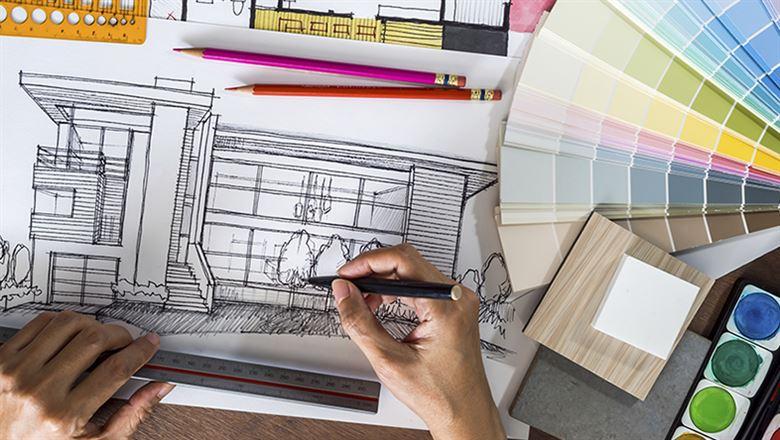 October 17, 2016
By: Tracey A. Halliday
At the American Beverage Association, we realized that relocating to a new space presented a fresh opportunity to bring our brand to life. By asking ourselves a handful of questions about mission, membership, impact, and more, we created a branded space that reflects our iconic industry.
Have you ever moved into a new home and spent a lot of time "making it yours?" The paint, the artwork, the furniture—it's all a reflection of your personal brand. When your association relocates to a new space, why should you think about it any differently?
In the spring of 2014, we decided to move the American Beverage Association's headquarters for 40-plus years from its 16th Street location in Washington, DC, to a new space overlooking the city's Freedom Plaza. While our former office space had some "hints of beverage," nothing distinctly defined it as the home of ABA and the iconic industry that we proudly represent. We wanted to change that.
During this process, we discovered that there are a lot of important decisions surrounding the design of an office—how large, how open, how collaborative, for instance—that are critical to having a functional post-move workspace. But we also found that other considerations would move us beyond simply functional to fantastic. For instance, what do we want our new space to say about our association and the industry we serve? How can we help communicate our association mission and culture through our office design?
Here are a few questions we considered as we designed our branded office space.
How can you incorporate your mission into your office design?
Our mission statement is our foundation. It's what drives us to do the work that we do each and every day. We decided to showcase our mission in our reception area by placing it on a "bubble" and having it "pop" out of a wall, featuring a repetition of the myriad beverage categories made by our members flowing behind it.
What do we want our new space to say about our association and the industry we serve?
How can you incorporate your history into your office design?
Our industry began with bubbles—in carbonated beverages, that is. To highlight this, there are vinyl bubbles running along the walls in the elevator lobby. The bubble effect is then carried throughout the office space on privacy film. But our members are now much more than just carbonated beverages. They offer a wide range of choices, as well as package sizes, and we reflect that through multicolored beverage container silhouettes displayed directly behind our reception area, next to our logo, as well as linear color-changing LED lighting.
We also feature a wide range of member companies' vintage and current brands in a "bottle cap backsplash" in our Capitol Café kitchen/eating area, which also helps display some of ABA's rich history. In that same vein, our collaborative spaces are named after the beverage flavors that form our roots: Cola, Lemon-Lime, Ginger, and 23 Flavors. Our boardroom, however, was named after the characteristic that has and continues to drive our industry: innovation.
How can you highlight your industry's success?
At the core of ABA's mission is the word "unite"–a small word that requires building consensus. For us, there was no better way to show off their commitment to uniting around meaningful efforts than to feature a wall of print advertisements showcasing our advocacy around what we're for—leading the way on solutions to societal challenges—and what we're against—discriminatory taxes and regulations that single out our industry and its products.
How can you display your industry's impact?
We had a unique opportunity to show our members' impact on the environment, by way of their 100-percent-recyclable packaging. In the elevator lobby, visitors will find a sampling of bubbles made out of recycled glass, plastic, and aluminum with sentences like, "I used to be an aluminum can." The area also features graphics, such as the chasing arrows that represent recycling.
The carpet in our hallway is made from recycled soda bottles. In our café, we have two pendant lights made out of repurposed PET beverage containers. But our members also have a positive impact on the ABA team, and we chose to highlight this by permanently placing in the Capitol Café vinyl representations of illustrations from our visioning sessions. This wall reminds us that we are "forward looking," "dedicated," and "strategic;" that we value "collaboration" and "bringing people together;" we rely on being "cross-functional;" and together, "we get things done."