Are Associations Effectively Supporting Workforce Preparedness?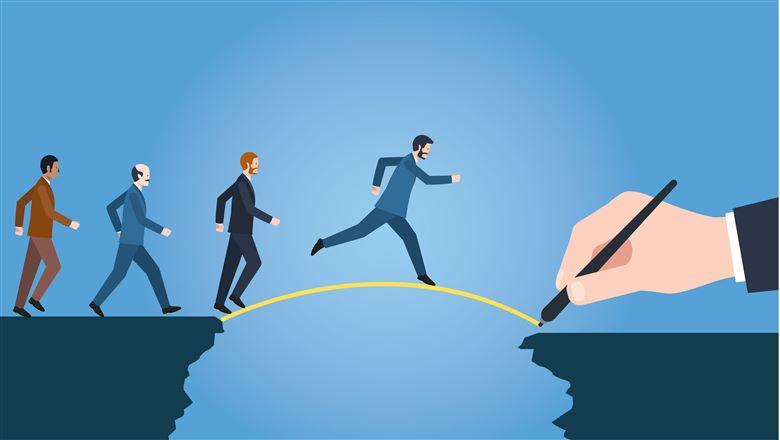 May 9, 2016
A new ASAE Foundation study will probe association-sponsored training in light of skills-gap concerns.
Alarming statistics about American workforce skills gaps and lack of job readiness frequently flash across national and business headline news. Employers are struggling to find skilled workers. Workers need skills development to meet job demands. In light of these concerns, a new study by the ASAE Foundation, The Role of Associations in Workforce Development, aims to gain a comprehensive understanding of the role associations already play—and the opportunities they have to support workforce development.
Associations' commitment to workforce development is fundamental to their mission as well as a core motivation for individuals to join and affiliate. In fact, according to ASAE's Power of A campaign, associations are "the primary source of post-college education" in the United States and influential players in the economy, given that one in three Americans is affiliated with an association or other nonprofit.
While examples of associations' role in workforce training are ample, the community lacks comprehensive empirical evidence of the effectiveness or perceptions of association-sponsored training. A preliminary investigation conducted by a dedicated task force of the ASAE Foundation Research Committee affirmed that there is much to learn on the subject.
What Do We Know?
Workers spent an average of 31.5 hours in training in 2013, according to the Association for Talent Development's 2014 State of the Industry report, illustrating the importance of continuing education across the work landscape. While many professionals pursue association-sponsored training and credentials, associations face significant competition from other adult education providers, including universities and postsecondary schools, private training companies, and employer-sponsored "in-house" training. But despite the plethora of options, employers continue to report gaps between the skills required for jobs and the skills that candidates and employees bring to the table.
A 2010 McKinsey Center for Government Education to Employment study revealed that 72 percent of education providers asserted success in turning out students with necessary skills, while only 45 percent of employers and 42 percent of graduates felt these education experiences mapped to skills needed in the job market. For employers, the effect is starker: Thirty-two percent of U.S. employers report that they are unable to fill jobs due to skills gaps, according to the 2015 Talent Shortage Survey by the ManpowerGroup.
Associations are not standing idly by. Association professional development includes a broad range of offerings, including instructor-led training, conferences, mentoring, informal coursework, supervised work, and academic degree programs. ASAE's 2007 Decision to Join study told us that association members and constituents expect associations to provide training and support knowledge acquisition. Individuals, regardless of their member status, career-level, industry, or other demographics, rank "providing professional development and training to members" and "providing technical information" among the most important functions of associations.
Indeed, there is plenty of information both about what association members want and the training and professional development associations provide. But what is the impact of these efforts, and what are paths for improving how associations provide their constituents with necessary training?
Filling In the Gaps
Through The Role of Associations in Workforce Development, the ASAE Foundation is endeavoring to answer if, why, and when employers and individuals prefer association training over other sources and how associations could be making greater impact to prepare the American workforce.
32% Percentage of employers who report they are unable to fill jobs due to skills gaps
It is a fairly sound hypothesis that associations are seen by employers and learners as leading sources of unbiased and knowledge-driven information and training: Associations have direct access to industry thought leadership and knowledge development and dissemination, are active in developing industry standards and ethical practice, and are perceived as free from profit motive. A number of academic studies have suggested that employee-learners consider nonprofits and associations as centers of professional learning and communities of practice.
The Role of Associations in Workforce Development will test this "preferred" position hypothesis. The findings will explore the role that associations play in workforce development and in what ways association-sponsored training contributes to a stronger workforce and more robust U.S. economy. In addition, the ASAE Foundation hopes this study will serve as a baseline for ongoing research that checks the pulse of the association sector's place in the training market.
The research phase of The Role of Associations in Workforce Development will kick off in early summer. News about the study will be shared widely with the association community as the project develops and research findings are analyzed.
This article was contributed by Polly Karpowicz, MBA, CAE, chair of the ASAE Foundation Research Committee's Workforce Development Study Task Force.