Advice From Associations on "Best Places to Work" Lists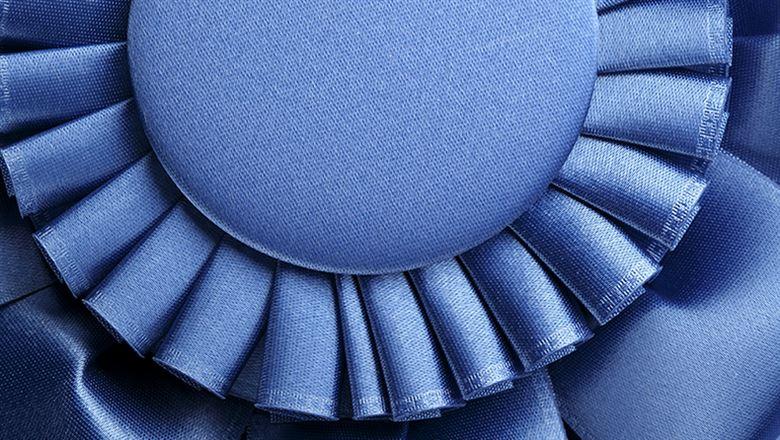 June 13, 2016
By: Bryan Ochalla
Want to be considered an employer of choice or a top workplace in your area? Here's some advice from two associations that have earned plenty of accolades from "Great Place to Work" lists and sites.
When the National Association of Mutual Insurance Companies entered its first "Best Places to Work" competition back in 2011, it did so "as a way to assess and compare our benefits and employees' satisfaction with other employers" in Indiana, says Megan Trainor, SPHR, SHRM-SCP.
That changed as the Indianapolis-based association continued to participate in these contests. (When it did so for a second time in 2013, it earned a sixth place finish among small and medium employers. Last year, it moved up to second place.) "Over time, a real sense of pride in repeatedly being on the 'Best Places to Work' list set in" with the organization's employees, adds Trainor, NAMIC's human resources director.
You don't need buzzy fringe benefits to be a great place to work.
"While we had always had a philosophy of making decisions with both head and heart—which we felt resulted in a happy staff—we now had proof in the survey results," she says. "It became the very best type of self-fulfilling prophecy; the more we made the list, the more we wanted to do things like a 'Best Places to Work' employer would do them."
Why It's Beneficial to Be a 'Best Place'
Looking for some more tangible examples of the benefits that can come along with being named a "Best Place to Work"? Both Trainor and Janet McNichol, SPHR, SHRM-SCP, CAE, have you covered.
McNichol is as well versed as anyone when it comes to these contests. Her employer, the American Speech-Language-Hearing Association (ASHA) in Rockville, Maryland, has been included on a number of such lists since 1999. That's when it vied for, and succeeded in earning, the Alliance for Workplace Excellence's Seal of Approval. More recently, Washingtonian declared it one of the "50 Best Places to Work" and the Washington Post called it a "top workplace" in 2015.
A few reasons why ASHA and NAMIC take the time to complete the questionnaires and surveys tied to these awards:
They help the associations brand themselves as employers of choice. Doing that "goes a long way toward attracting talent," says McNichol, ASHA's HR director. In fact, some organizations see applications increase by as much as 30 percent after being named to one of these lists. (ASHA isn't one of them, as the association doesn't count the resumes its receives.)
They improve staff engagement. Granted, simply being hailed as a "Best Place to Work" or something similar probably isn't going to produce such a result. Or at least it won't do so on its own. Regularly contending for these awards may do the trick, though. "We want folks to be engaged and feel good about the work they're doing," McNichol says, and "doing everything we can to that end earns us the recognition."
They can solidify the member relationship, too. "Being deemed a great place to work enhances the pride we all feel in working at ASHA," McNichol says, "and that carries over to some degree to how our members feel about their professional organization."
As for any downsides related to this process, McNichol points out that it can take a lot of time to complete all of the associated applications. Because of that, she suggests choosing just the ones that offer the biggest return on investment for your organization.
How to Make Your Association a Top Workplace
When asked why ASHA applied for its first "Best Places to Work" award in 1999, McNichol says, "We figured we were doing a lot of things right and wanted to see how we'd fare." If you're not so sure your association's on the same path, here are some things you can do to get on track:
Make sure your pay is competitive. "Organizations must pay competitive salaries to get people in the door and keep them," Trainor says. That's especially true if you're looking for the cream of the crop. To ensure that, NAMIC scrapped an old point system used to determine pay ranges and developed a new one that took both legitimate external data and internal job importance into consideration.
"Weed" the work environment. Trainor stresses that "the more good people you have, the more good people you bring in." Sometimes that may mean taking the "hard steps to part with people who aren't pulling their weight or are poisonous to your environment. Negative people bring down the whole organization—even if they're good at their jobs."
Forget about nap pods and ping-pong tables. You don't need buzzy fringe benefits to be a great place to work, according to McNichol. Nor do you need to offer staff members free beer or foosball tourneys. Just "treat them with care and respect, give them great work to do, and have some fun along the way," Trainor advises. Do that and "the word will get out about your terrific organization."
Don't Take Things Too Far—Or Too Seriously
Something McNichol suggests association leaders keep in mind while contemplating joining the "Best Places to Work" fray: "There is a money-making component to all of this." Specifically, most of the companies, organizations, and publications behind these competitions invest time, energy, and dollars into them to bolster their bottom lines.
A few examples: Magazines and newspapers sell pricey tickets to their award celebrations. They also sell advertising in the issues that announce their best-workplace winners.
Many of the players in this space sell the survey results tied to their efforts to participating employers, too. "Our research folks caution me that we should treat the results as interesting," McNichol says, while also reminding that they're designed to get organizations to open their wallets.
ASHA takes part anyway because being named a "Best Place to Work" helps the association build its brand, receive some relatively inexpensive (and positive) PR, and see an uptick in job applications. "It's a win-win-win" for the association, McNichol adds, but it's also a win for the group that produced the list or handed out the award.