How Volunteer Board Service Made Me a Better AMC Executive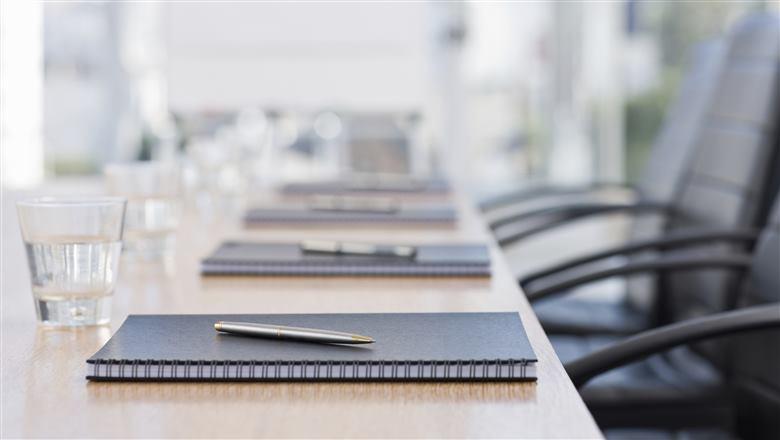 January 11, 2016
By: Dave Wenhold, CAE
At an AMC, you work with a lot of board members, and walking a mile in their shoes can build a deeper understanding of their work, their constraints, and their varying levels of dedication and commitment.
I have been involved in associations for the better part of 15 years and have seen the best our industry has to offer and sometimes the worst. Now, as the CEO of a large AMC, I get to work with all different types of boards. I find that one reason I connect so well with so many different types of people on a board is the fact that I have been in their shoes as a volunteer leader.
A few years ago, I was fortunate enough to be elected as the president of the American League of Lobbyists (ALL), the national trade association for the lobbying community (now known as the Association of Government Relations Professionals). During that time, I was faced with many daunting challenges as president.
Some of my challenges as president included:
taking on President Obama on a high profile, Constitutional issue on the right to petition the federal government (We won that one, by the way. Never fun to fight the Commander-in-Chief.)
statutory reforms of the industry
media relations opportunities weekly
varied opinions from my board members
our executive director suddenly passing away with 25 years of passwords, log-ins and institutional memory
general apathy of membership
the constant battle to prove the return on investment of membership dues.
Reflecting back on my decade of service to ALL, I believe that every AMC staff member should not only belong to their professional industry association but also volunteer to serve on a committee or a board. At our company, Kautter Wenhold Management Group, we encourage our staff to get involved with their professional organizations not only for the certification component but to also get the experience of serving as a volunteer. In doing so, it allows our staff to walk a mile in the volunteers' shoes and respect their limited time and attention span for association business.  
Regardless of whether you choose to rise in the ranks of an association, valuable lessons can be learned from volunteering about being an AMC executive. As we all know, committee service in most associations comes down to usually a very few people doing the lion's share of the work. I used to get a kick out of nonworking committee or board members (i.e., slackers) saying, "Hey, I'm too busy to handle it but thanks for taking care of it for XYZ association."  
For me, the real takeaway from those experiences is a good understanding of people and being able to identify the real "doers" on a board or committee. Those are the people you need to focus on, because that is where the real work will get done. Candidly, I believe there are eight types of board members, and being able to identify them is the first step to creating a productive and functional board.
The true believer. One who truly believes in the mission and is willing to do what it takes to move the association forward. These are great "doers" and usually serve the board well until they get burnt out or disillusioned by crazy association politics.
All show, no go. This is the board member who has all the big ideas but never wants any responsibility for following through.
The legacy. This is the person who has cycled through nearly every position and committee and has a great deal of institutional knowledge. This person can be a great asset or a tremendous liability and usually has the ear of a vocal minority of the membership.
The resume builder. No explanation necessary here.
The bomb thrower. Hopefully you don't have more than one of these on any board or committee because they basically make life hell. They can create an argument out of the most sincere act by the association. While constructive debate is healthy, these people take great pride in destructive debate to the point that most board members just shut down and they win by attrition.
The quiet contributor. The person who seldom says a word, but when he or she does it is almost always a great thought or idea. They are also "doers," usually.
The myopic member. This person comes to a board and forgets the need to make decisions based upon an entire industry and not just his or her parochial interests that deal with a small percentage of the association's business.
The deadwood. These members simply take up space, offer no input or worthy ideas, and never volunteer for anything. They occupy seats that could be better used by contributing members.
Hopefully, any executive director has a great board to work with, and really good executives can help identify future board members that will create that "perfect" board.
One final thing that helps me work more effectively with my boards is that I can reflect back on my volunteer days and relate to their task of having a full-time job while still wanting to give back to their profession. My job is to make their job easy and remind them that they don't have to do it alone; they have a partner who has truly walked a mile in their shoes and will help them during their journey in the association.
Dave Wenhold, PLC, CAE, is CEO of Kautter Wenhold Management Group in Altamonte Springs, Florida. Email: [email protected]