Maximizing Volunteer Involvement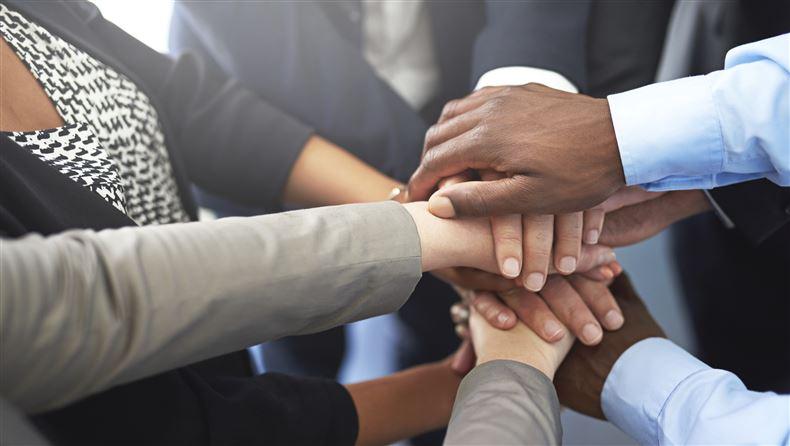 April 18, 2016
How can organizations make sure volunteer service is mutually productive and meaningful? An ASAE Foundation research effort is pinpointing where associations are capitalizing on volunteer engagement and where they have room to grow.
Association professionals recognize the vital connection between fulfilling volunteer experiences, continuous engagement, and member retention, according to an ongoing ASAE Foundation research study.
The engagement theme mirrors threads in the earlier ASAE studies The Decision to Join and The Decision to Volunteer, but importantly, this new study underscores the premium that association leaders place on drawing on the input and knowledge of their board, committees, and other member-volunteers to guide operational and strategic decision making. As one study participant noted, "The power of our members' passion, creativity, and time is our greatest asset."
How associations can and do nurture that strategic asset is a primary aim of the new study, Achieving Mutually Beneficial Volunteer Relationships, the first phase of which has recently concluded. In conjunction with Mariner Management and Whorton Marketing & Research, the ASAE Foundation is delving into what works in association volunteer programs and where staff want to engineer improvements.
Key Findings
Communication is critical. On average, 30 percent of association staff count volunteer management as part of their job duties. Three quarters of associations said they employ practices that promote open exchange between staff and volunteers and that staff provide useful training for board and committee members. Creating avenues for volunteers to work directly with staff is a priority for organizations. "All members of the staff are empowered to encourage and help direct our volunteers and become known to them on a first-name basis," said one respondent.
Volunteerism increases member engagement. Association leaders understand that their volunteers are at the head of the class when it comes to fully engaged membership. Respondents reported that 30 percent of their members are serving or have served in a volunteer capacity. And 73 percent of those surveyed agreed that volunteering leads to a significant difference in long-term membership retention.
Volunteer structures need flexibility. Respondents indicated that they reassess committee structure on an ongoing basis. Seventy-three reported having systematically reviewed their committee structure, and 79 percent had recently added, removed, or changed a committee's mission. By remaining flexible, associations can configure effective avenues for members to participate.
Placing volunteers presents challenges. Organizations wrestle both to find spots for willing volunteers and to fill open positions with qualified candidates. Associations divided themselves almost equally between three situations:
They have more suitable volunteer-applicants than available responsibilities.
They do not have enough qualified candidates to fill available slots.
They have a good balance of capable people and open positions.
This creates two distinct challenges. On one hand, willing members who are turned away for lack of available opportunities are less likely to engage. As one association professional explained, "We have more people asking to volunteer than we have room for, and this creates bad feelings. We need to find a way to leverage their skills without creating too many committees." On the other, associations that lack a full roster of volunteers with the qualifications and level of commitment required can see their effectiveness hampered.
73% Percentage of respondents who agree that volunteering leads to a significant difference in long-term membership retention
There's room for improvement.
Associations gave themselves lower grades when it came to their capacity to consistently evaluate the experiences of their volunteers—information that could help their overall volunteer management in the long run. Many saw room for improvement in their recruitment of people who represented the industrial and demographic diversity of their associations.
Next Steps
The ASAE Foundation is continuing its research on the interaction between associations and their volunteers. The next phase of Achieving Mutually Beneficial Volunteer Relationships will examine trends in volunteer management using information furnished by participating organizations. The study will culminate in a comprehensive audit of key performance metrics, which associations can use to evaluate how their volunteer strategies stack up against their peers.