Growing Event Attendance Through Content: Very Useful for Associations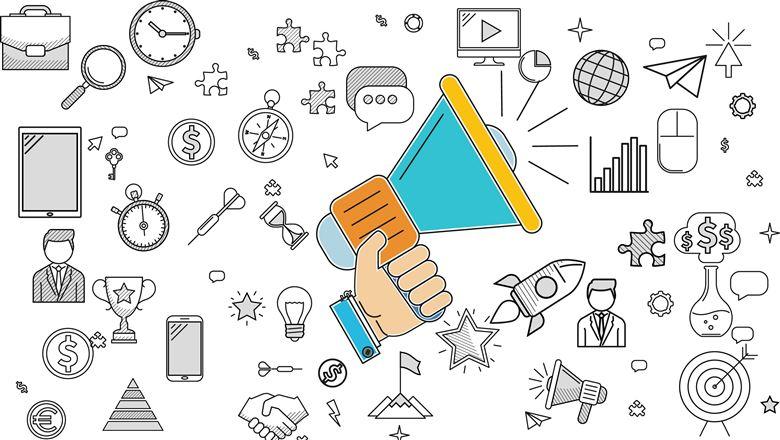 April 18, 2016
By: Scott Oser
Associations are content machines, which means opportunities abound for associations to use articles, videos, images, social media, and more to generate buzz in their face-to-face events. Here are several useful ideas for putting content to work.
What is up with the title? It is a bit odd isn't it? The reason is because this article will suggest a number of tactics your association can use to create content that will drive more attendance to your events. Use … useful. Get it? If not, it is not important. What is important is that delivering content to your association's audience is a great way to generate interest and attendance at your meetings.
You can use a number of sources for content, as follows:
Use Your Editors
The people who write your association's publications and e-newsletters are regularly developing content that is appropriate for your audience. Since your goal is to show readers how attractive your event is, you will request content that is tied to the topics that will be addressed at the event. Your editors have content on a lot of different topics, so it is important that you are clear and concise as to what type of articles, pictures, and so forth that you're looking for.
Editors can also highlight topics that will be covered at events at the end of articles on those topics. It can be very effective to say "Don't miss Jill Smith talking on this topic at our upcoming event" at the end of an article that potential attendees are reading.
Use Your Speakers
You, or your conference education committee, have selected these individuals because of their ability to provide content that your target audience will find of interest. It is understood that they will come to the meeting to speak, but many speakers also have written articles, books, blogs, and more on those same topics of interest. Ask your speakers if they can share that information with you to demonstrate their expertise to individuals who should be interested in attending the conference.
It is also very effective to have your speakers provide you with a sneak peek of their presentation. They can give potential attendees a few tips either on paper or by video that will give potential attendees just enough to make them want to register to get the rest.
Use Your Exhibitors and Sponsors
Exhibitors and sponsors have a vested interest in your event's success. The more targeted customers that attend, the higher the chances are that sales will be strong. Exhibitors and sponsors also have a lot of knowledge that they want to share. They work in the industry every day, and, although their primary focus is on their products and services, most companies realize the importance of understanding current trends in their product category as well as industry best practices.
Trends and best practices are of interest to potential attendees, so it is very useful to have exhibitors and sponsors share their knowledge in advance of an event. This sharing can be done via video, social media, the web, and more. The key is to get the information out there so attendees realize that if they don't go to your meeting they will miss out on talking to companies that can help them.
It can be very effective to say "Don't miss Jill Smith talking on this topic at our upcoming event" at the end of an article that potential attendees are reading.
Use Your Vocal Members
We all know that many members have a lot to say. Why not use that to your advantage? Reach out to and search for members that are blogging or speaking or writing articles on topics that will be covered at your event. You can ask the member authors to mention that the topic will be covered at your meeting. Or, since some could be reluctant to do that, you can act as curator and gather member-generated content, using it to demonstrate how important the topic is to the industry and that it will be covered during your upcoming conference.
Use Publicly Available Material
Find other content that talks about speakers or topics being covered. Many of the prior suggestions involve getting busy people to help you out. Unfortunately, they aren't always able to do that despite how much they would like to. The good news is that a ton of content out on the web and in other places is free to the public. By looking for articles, videos, photos, social media posts, and more on the topics that will be covered at your event, you can provide content without relying on others to provide it. Of course, you need to be careful about copyright permissions, but there is so much content available it should not be hard to find enough to use.
As association professionals, we are fortunate to have content all around us. Developing and implementing a plan for gathering content that will grab the attention of potential attendees is very effective in today's marketplace. Of course it is not just important to gather it; you also have to have a plan for how you are going to use it. Once you develop these two plans you will be set up to successfully use content to increase your meeting attendance.