How to Better Connect Virtual Attendees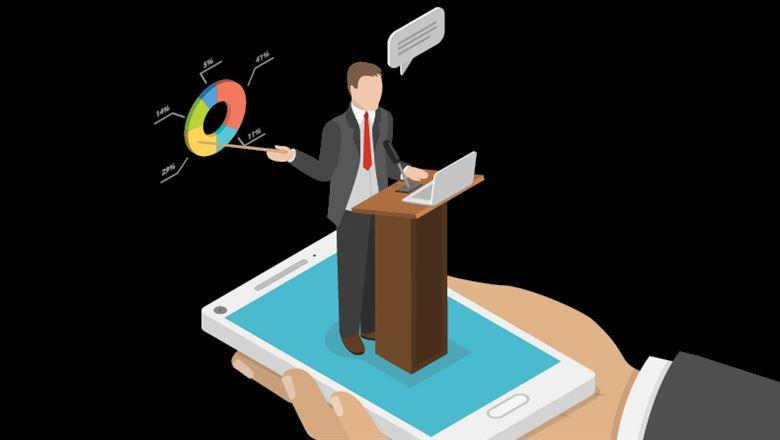 Associations Now March/April 2018 Issue
By: Samantha Whitehorne
To reduce the disconnect between in-person and virtual attendees, the American Academy of Ophthalmology launched a virtual meeting ambassador program.
The virtual component of hybrid meetings allows new online audiences to engage, but there's often a big disconnect between what face-to-face participants experience compared to virtual attendees. To bridge that gap, the American Academy of Ophthalmology (AAO) launched a virtual meeting ambassador program at its November 2017 annual meeting in New Orleans.
"We picked seven physician attendees to act as the 'eyes and ears' for remote attendees and go around the meeting to capture photos and videos of content they find interesting to share with the online audience," says Melanie Rafaty, CMP, DES, AAO's director of scientific meetings. "It was a way of leveraging their a-ha moments to help virtual attendees get a better sense of what's happening in the onsite environment."
AAO selected ambassadors who were already active participants in the organization's social channels. "Since they understand what content resonates with our audience, we knew they'd be able to identify the best elements of the meeting for their peers," says Rafaty.
As for guidelines, AAO told the ambassadors only two things: They needed to post at least twice a day, and authenticity mattered most. "We wanted attendees to see it from their peers' perspectives, and we didn't want to steer the ambassadors with too much direction on what to do or what to post," Rafaty says.
The goal was to give the more than 3,000 ophthalmology professionals from 110 countries who registered for the online experience a better idea of what they were missing onsite.
While letting the ambassadors run loose entailed some risk, the experiment worked out well: Many virtual attendees commented after the meeting that they felt a better connection to their onsite peers.
And Rafaty hopes it pays off in other ways as well. "Statistics show that our virtual attendees have a good chance of converting to face-to-face attendees in the future," she says.
[This article was originally published in the Associations Now print edition, titled "Bridge the Gap."]