Help for a Puerto Rico Chapter After the Storm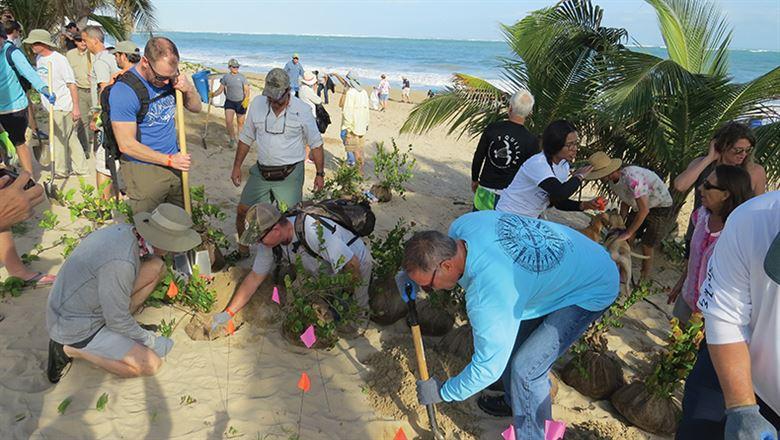 Associations Now July/August 2018 Issue
By: Maria Mihalik
The American Fisheries Society chose Puerto Rico for its southern division conference to give a boost to the economy—and the local AFS chapter—after Hurricane Maria.
As countless organizations and individuals poured out aid for the people of Puerto Rico after Hurricane Maria last year, the American Fisheries Society made sure to take care of its own—specifically, the members of the newly formed Puerto Rico chapter of the association's 2,000-member Southern Division.
In a boost to the area, AFS decided to hold the spring division conference in San Juan. This meant that the Puerto Rico chapter would receive half of the conference proceeds (division and host chapters typically split the profits) as well as an infusion of crucial tourism dollars. Chapters in Texas and Louisiana, sites that had been under consideration to host, took themselves out of the running so that the Puerto Rico chapter would benefit.
The location did stir some initial concerns. "People were still a little leery about going there after the hurricane," says Executive Director Doug Austen. Possible disease, facility and road conditions, and even unfamiliarity with the U.S. territory had to be addressed. "One university made staff fill out a foreign travel request."
Ultimately, "it would have been like turning our backs on the people of Puerto Rico if we walked away," he says.
The association also raised $15,000 to cover travel to the conference, registration, hotel, and per diem expenses for more than two dozen chapter members across Puerto Rico who had suffered financial loss.
Finally, for the conference's day of service, AFS members paid for and planted sea grapes to encourage the rebuilding of devastated sand dunes, which are essential for protecting the estuary and its ecosystem. Says Austen, "People who live along there were very appreciative of the time and money we spent to do that little bit."
[This article was originally published in the Associations Now print edition, titled "Puerto Rico: The Next Chapter."]