AMCs Solve Global Expansion Puzzles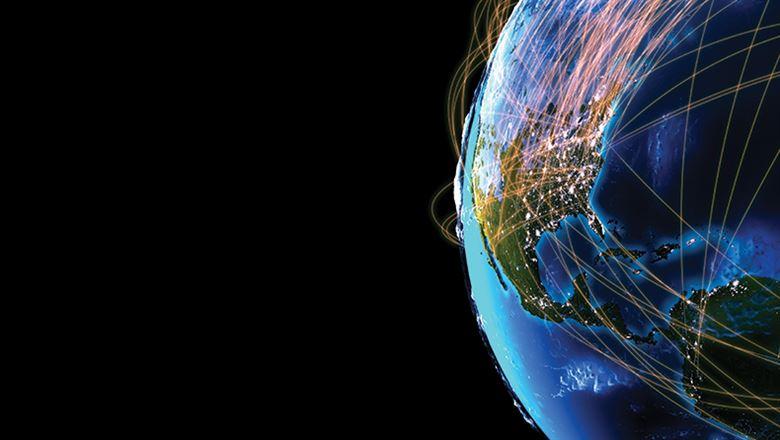 Associations Now July/August 2018 Issue
By: Christine Umbrell
Want to expand your association's horizons? An AMC can help your organization navigate into unexplored territory.
We are living in an interconnected world, with fewer barriers across borders and new opportunities to interact with people of different cultures. Because of this, many associations consider expansion into other countries.
"There's an increasingly global mindset, and boundaries seem less fixed," says Bob Lewis, managing partner at Interel, an AMC with an international headquarters in Brussels and branches throughout the world.
But before an association decides to proceed with international expansion, it's important to analyze the risk and rewards of doing so. And during that analysis, associations may realize that working with an AMC in its international efforts may prove less risky than other options.
Choosing the Right Strategy
There are two paths to partnering with an AMC in global expansion. An association that is already managed by an AMC may simply expand the scope of work to include the international arena. Alternatively, a standalone association can contract with an AMC just for its overseas initiatives. Either way, an AMC can assist with the transition.
"One of the ways an AMC is advantageous is that we represent more than one international client," says JoAnn Taie, owner of Global Management Partners. "It's easier and quicker to implement a program when a template has already been developed. These templates become shared resources that can be beneficial to an association seeking to expand its global footprint."
One of the ways an AMC is advantageous is that we represent more than one international client.
—JoAnn Taie, Global Management Partners
At Taie's AMC, for example, many of its 13 clients have international membership and programming, so associations can benefit from the lessons learned by other groups that have already gone global. "We're often able to drive new initiatives on a quicker timeline than freestanding organizations because we have already conducted research for a similar project that resulted in successful expansion into a specific geographic area," she says.
Steven M. Worth, owner of M Worth Consulting LLC, cites three more reasons why partnering with an AMC may be advantageous: First, AMCs are typically familiar with the labor laws in the countries of expansion. Second, AMCs usually have knowledge of customs and trends in the local market, which is essential when trying to recruit new members and forge partnerships. And third, AMCs can help with incorporation in the various countries, which can reduce overall legal expenses.
Expanding Your Footprint
Even associations that are not seeking to increase membership but instead are aiming to raise their profiles in foreign markets can benefit from AMC guidance. Lewis recently assisted in this type of expansion when Chicago-based IT governance association ISACA sought to become a key stakeholder in global discussions on cybersecurity and risk management.
"We started with a strategy session to determine what ISACA wanted to achieve" with the expansion, says Lewis, ultimately identifying Brussels, the United Kingdom, and India as areas of interest. Interel, which has employees in each of those locations, created messaging and designed programming for both public- and private-sector stakeholders.
Taie helped the Organization for Human Brain Mapping create regional chapters in response to a request from a Latin American brain-mapping community that was having challenges with securing funds at a local level. "They [asked us] for an endorsement, as the support of an international society was important to securing support from their region," says Taie, who serves as OHBM's executive director. "We recognized that this is the case for many geographic regions and came up with the idea of formalizing a structure for chapters within the society."
OHBM decided to go the "federated route" in its expansion—the chapters are their own individual organizations, but a memorandum of understanding allows them to use OHBM's name and logo and have a web presence to promote upcoming local activities. Both OHBM and the chapters benefit from their alliance: OHBM provides support materials and invites chapter representatives to OHBM meetings. In return, the chapters "develop education that we can send back to the greater community—for example, we can take the education [one chapter is] developing in Spanish and make it available to [other] Spanish-speaking countries," Taie says.
Associations looking to globally expand their credentialing programs also may benefit from the expertise offered by AMCs. J. David Rozsa, ACA, CAE, CEO of Metacred, an AMC that specializes in credentialing, recalls assisting another AMC in developing a board certification program for one of its clients, a European medical specialty society.
At the outset, the association had envisioned a credentialing program that covered only the scope of practice within Europe. However, after reaching out to practitioners around the world during the research process, Rozsa and his staff discovered there was interest in and a need for the program elsewhere.
As a result, Metacred helped develop a certification program where 33 percent of the current applicants are from outside of the European Union.
"That means a significant increase in impact, engagement, and net revenue for this association, compared to the potential if they had restricted their program's scope to Europe only," he says.
Tallying the Expenses
Growing membership and raising an association's profile are compelling reasons to go global, but as with most other services, it requires an investment. Luckily, AMCs provide a number of options for their clients.
For associations already working with AMCs, the companies "are usually willing and flexible enough to expand their scope of services to include international engagement," says Taie. If a U.S.-based organization seeks to explore expansion into another region, depending on the level of engagement required, the AMC might draw up a separate time-based contract to cover those services, she explains.
For associations that partner with an AMC solely for international expansion, Worth suggests choosing an AMC not on cost alone, but on a true assessment of the company's experience and capabilities. Then, "sit down with the team to work out a business plan, goals, and expected return on investment," he says.
At Interel, "we can walk the association through the options available to them in each country, then write up a report and set of recommendations," says Lewis. And once an association decides to move into the operational phase, the AMC can develop another time-limited contract.
Finally, if the association wants the AMC to manage the international operations once the expansion phase is complete, an addendum to the original contract could be added to cover additional services associated with overseas operations, says Lewis.
In today's increasingly digital and interconnected landscape, international expansion makes sense for many—but not all—associations. AMCs can provide a smart solution for associations without experience in international waters.