AMCs Solve Cost Challenges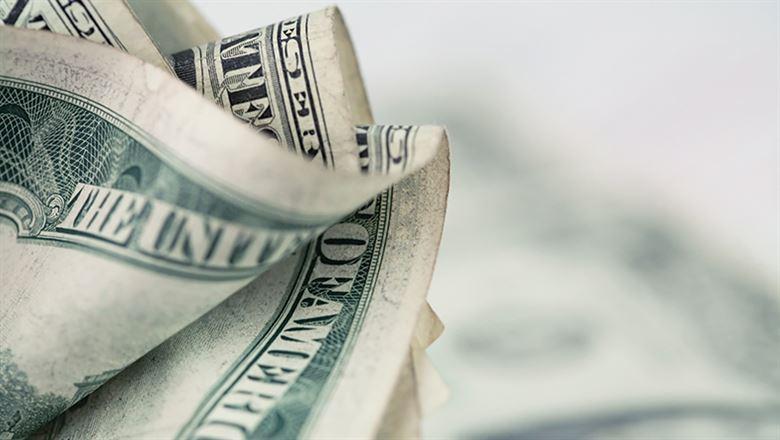 Associations Now July/August 2018 Issue
By: Emily Bratcher
AMCs help associations keep their overhead down by providing cost-effective solutions to their challenges.
A new cancer immunotherapy was awaiting approval, and SITC was in a holding pattern until the FDA gave the green light. At the same time, Executive Director, Inc.—the AMC managing the association at the time—was watching as its other small- to medium-sized clients experienced 10 to 20 percent drops in their meeting attendance.
EDI anticipated more drastic attendance drops at SITC's November 2008 annual meeting. "They did not have a lot of money in reserves, so they wouldn't be able to absorb a really significant hit and still survive," says EDI VP Tara Withington, CAE.
Leaning on its relationships with vendors, including the conference hotel, EDI cut back on hotel space, as well as food and beverage and audiovisual costs. It even decided to deploy its staff members who were working for the struggling association elsewhere to further defray costs. "We intensified our grassroots efforts to drive meeting attendance, and we got really creative in our packaging of discounts for registration and membership fees," she says.
Then, on September 15, 2008, more bad news: The stock market collapsed, which contributed to a 68 percent drop in attendance at SITC's November meeting. However, thanks to EDI's preemptive work, the association didn't have any attrition to pay. "We had enough reserves to continue on life support into 2009 in hopes the field and the economy would take a turn for the better," Withington says.
The economy, of course, got stronger, and SITC now has more than $7 million in its reserves.
This story—dramatic as it is—exemplifies the way AMCs help their association clients cut costs, save money, and in turn, carry out their missions.
Aggregate Purchasing Power
"In association management, I always say [AMCs] do anticipatory management," Withington says. "We tend to see trends happening faster because we see what's happening with our other clients."
But seeing the trends is one thing. Being able to act on them in a meaningful way is another. For example, EDI leveraged its relationships with vendors to help SITC stay afloat. AMCs' aggregate buying power is one of the main ways they help their clients save money—in meetings and beyond.
AMCs often work with a handful of IT service providers, says Michele Jerome, CAE, senior VP of operations at MCI Group, and they're able to bring those companies bulk business. "There's a lot of groups that will give AMC pricing models out there," Jerome says. "So, an AMC can often bring [associations] a baseline discounted cost for services they're already paying for."
One of MCI Group's clients, for instance, was paying a lot of money to push out press releases that were getting few press hits. MCI Group negotiated a discounted rate with a different provider, so now the client is pushing out its press releases at a much lower price point.
In association management, I always say [AMCs] do anticipatory management.
—Tara Withington, CAE, Executive Director, Inc.
Withington adds that because of that aggregate buying power, AMCs also have additional leverage in their vendor negotiations.
"So, for example, when you contract with a hotel property five years in advance, you can't anticipate external forces that might impact your meeting," she says. "AMCs tend to have a little bit more leverage to renegotiate and look for other solutions to mitigate any potential damages when unexpected changes arise because of the aggregate business power and sound reputation that we have in the field."
Flexible Staffing
AMCs also offer their clients cost savings through the flexibility of their association management staff. (Read more about this in "AMCs Solve Staffing Woes" on page 3.) "If you need expertise in meeting management, membership, and fund development, in addition to an executive director, you don't necessarily have to pay for four full-time employees that all have a high level of expertise," Withington says. "We can share staff and staffing costs across clients."
Jerome says that associations often need just a small percentage of a skilled staff person's time to push a project or initiative along. For example, one of MCI Group's clients chose to launch an awards program at its annual conference. MCI leveraged an expert to provide guidance on the project in just 10 hours a month.
"As the needed areas of expertise change with each group, the AMC can rotate the talents who work with that client, which allows the nonprofit to have access to various subject matter experts who are already familiar with the organization because they are a client," Jerome says.
Experience in Analysis
Because AMCs have numerous association clients, they have a lot of experience in analyzing associations' business operations and creating cost-cutting strategies. In general, both EDI and MCI Group recommend that associations do an analysis of their expenses to determine which are integral to the mission and membership and which can be reduced or eliminated.
For example, Jerome says associations can sometimes get stuck in a long-term lease or in an office building that's taking up the majority of their dollars, even though they've reduced headcount over the years. "And they're now out of balance, in terms of the office infrastructure that they're paying for in comparison to the size of the association," she says. "We can help get those back in alignment."
Some programs are important to the association and its members but are unaffordable. In those cases, Withington has recommended thinking about joining with a likeminded partner or coalition to share the cost burden. AMCs can sometimes facilitate those collaborative conversations across clients.
AMCs also offer innovative ways to diversify and grow revenue streams through the aggregate experiences of their association clients. "We don't just look for cost savings; we also look for additional revenue streams," Withington says.