Destination: Vancouver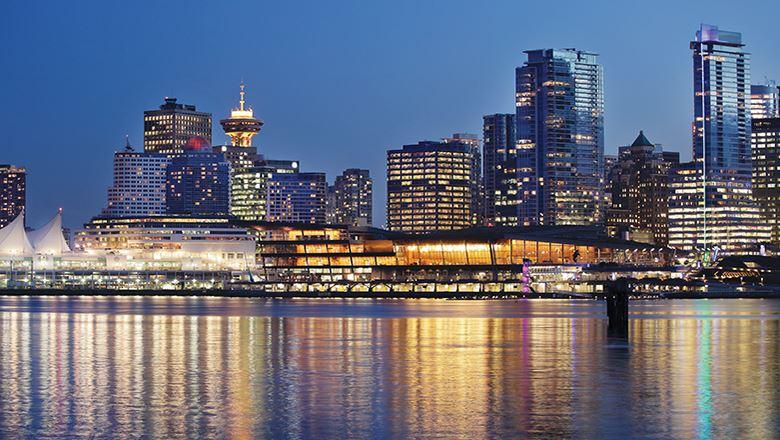 Associations Now September/October 2017 Issue
By: Samantha Whitehorne
British Columbia's largest city has a convention center with great views, a wide variety of hotels and venues, and access to industry leaders.
Memorable convention center. A full 40 percent of the Vancouver Convention Centre is built over water, with floor-to-ceiling glass windows treating attendees to phenomenal harbor and mountain views. The complex, which was expanded in 2009, encompasses four city blocks and features Canada's largest waterfront ballroom.
Innovation central. Vancouver is a destination with strong global connections. Companies like Hootsuite, lululemon, Lionsgate Entertainment, and EA Sports call the city home. Add a collection of world-class universities, leading research facilities, and teaching hospitals, and you'll see why your attendees will have access to speakers and thought leaders who are sure to inspire.
Wide-ranging accommodations. Vancouver's 21 downtown convention hotels offer a wide range of options for alternative meeting spaces, and most of the 13,000 downtown hotel rooms are within walking distance of the convention center. The Metro Vancouver area offers a total of 28,000 rooms, along with unique venues that range from mountaintop lodges to traditional ballrooms.
Vancouver Fast Facts
Recent and future association meetings: Orthopaedic Trauma Association's 2017 Annual Meeting, 2017 IEEE International Conference on Intelligent Robots and Systems, BC Dental Association's 2018 Pacific Dental Conference
Hotel rooms within one mile of convention center: 13,000
Convention center square footage: 466,500
Distance from Vancouver International Airport to downtown: 20 miles
What else? Even though the name might suggest something else, the California sushi roll was actually invented in Vancouver by Chef Hidekazu Tojo.