The Association of the Future Is Diligent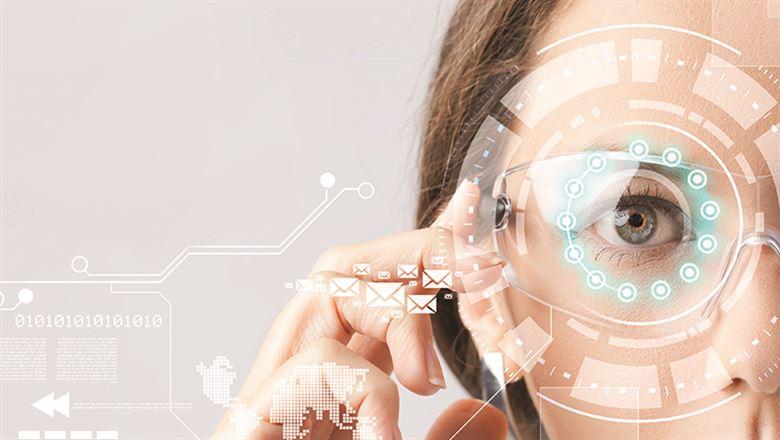 Associations Now July/August 2017 Issue
By: Karla Taylor
Working with numerous associations gives association management companies the ability to spot trends and anticipate future change. Here's how associations are leveraging AMCs to prepare for the future with in-depth expertise.
In 2013, a social sciences association got a jolt when a large for-profit competitor suddenly invaded its space. The group turned to its association management company for help crafting an aggressive response: a new credential and a distance-education program, designed to protect both its intellectual property and its position as a major knowledge source.
After developing a three-year business plan, the AMC pulled together a multidisciplinary team. In addition to standard staff support, the team included credentialing specialists and financial experts, who advised on a borrowing strategy that funded a strong launch for the initiatives.
Four years later, the competitor hasn't gone away, but the association's investments have paid off. The new education program achieved its enrollment and budget goals after just two years. Despite the association's initial fears, the for-profit "didn't use its muscle to take over," says Greg Schultz, executive vice president with Kellen Company, the association's AMC. Instead, the new programs "really helped solidify the association in its field and anchored its market position."
This scary situation turned into a success story in part because an AMC is like an iceberg, says Paul J. Hanscom, CAE, vice president of marketing and business development at Ewald Consulting. The front-line staff team is the tip. What you may not see under the surface "is the depth of expertise from folks working side by side to support them in a range of areas," Hanscom says—from meeting unexpected challenges to undertaking aggressive new initiatives. "A lot is going on that many people don't observe, but it's there."
Unlike an iceberg, what lies below the surface at an AMC is a help, not a hazard. Consider these ways in which your association can take advantage of the full depth of AMC expertise.
Get Fiscally Fit
When an international institute partnered with Ewald Consulting in March 2016, the organization's sponsorship program wasn't meeting its potential, in large part because of its antiquated CRM software and limited sales efforts.
Introducing more sophisticated processes and consistent marketing yielded the payoff the institute sought. Sponsorships rose 30 percent year over year. Magazine ad sales rebounded to a record high, and exhibit sales and web ads are also on the upswing.
The rewards resulted from "managing relationships better, pulling processes together, reaching out to people who had fallen through the cracks—all the things you need to do to position yourself for growth," Hanscom says. "Now that we have the systems in place, we anticipate still more growth in years to come."
Sometimes, though, associations need help retrenching. An AMC can use its knowledge to help them figure out the best way to conduct a strategic retreat—and then bounce back.
Recently, an organization dependent on increasingly volatile government funding experienced two years of losses and was anticipating a third. Thoughtful discussions ensued with Kellen. The AMC examined ways to reduce management expense, performed an audit to see which activities could be cut, and introduced revenue-raising options.
It's very common for AMCs to help organizations zoom into the 21st century after they've been working with platforms that are really antiquated.—Paul J. Hanscom, CAE, Ewald Consulting
The result: Kellen shifted from a fixed-price contract to a model with significant incentive-based components. At the same time, the organization eliminated nonessential activities and invested in programs and services that would drive value. Early signs have been encouraging.
"I anticipate that our actions will help rebuild reserves and focus staff and volunteer resources on important activities, so the organization can return to full strength," Schultz says.
As circumstances change, an AMC can scale up or down, providing the amount and type of expertise you need only when you need it. "AMCs are like the flame in a hot-air balloon," Schultz says. "We know how to apply heat and rapidly rise when opportunities come up, or we can reduce the heat when the organization needs to pull back in response to the winds of change."
This can be a major money saver. "Think about ebb and flow throughout the year," Schultz says. For example, when an association needs intensive help from specialists in organizing, marketing, or selling exhibits at an annual meeting, it's possible to get it. AMCs can also help associations that have their own staffs when they need a la carte help with special projects, which could range from graphic design to strategic planning facilitation.
Changing Times
Working with numerous associations gives AMCs the ability to spot trends and anticipate change. After all, their business depends on remaining current on everything from member engagement to technological breakthroughs.
In one case, an international association had an in-person certification program that experienced a variety of challenges over the past few years. Enrollment was coming up short of growth goals, especially outside the United States. Those who did enroll would often complete part of the coursework and then drop out. The association's leaders hesitated to go totally online because they weren't familiar with or confident about the ways technology can validate virtual learning.
To bring the program up to date, Ewald Consulting's staff shared their knowledge of learning management systems and convinced the association that online learning could be as valid as face-to-face courses.
Then, the AMC produced consensus on everything from program format to instructor scripts. The certification program is now fully available online, and both participation and the completion rate are up. The next step is to introduce the program in languages other than English.
"It's very common for AMCs to help organizations zoom into the 21st century after they've been working with platforms that are really antiquated," Hanscom says. And they can do it on a start-to-finish basis, helping you manage the technological transition, bring the new system up, and provide training as needed.
Sometimes people need updates as much as programs do. After one professional association saw growth hit a plateau, Kellen concluded that the biggest impediment was its governance structure, which encouraged trustees to micromanage.
Kellen introduced staff expertise in everything from governance to communication to planning. Though change is still a work in progress, "the board is very interested in becoming more strategic and much more thoughtful in the way they consider their organization's future," Schultz says. Board members are clarifying roles and responsibilities and integrating the best practices they've learned with the needs of their stakeholders.
Beyond the Tip of the Iceberg
If your association needs an AMC's expertise, regardless of the reason, you can do two things to make your partnership successful.
First, communicate about your own needs and circumstances. Be open about the opportunities and threats you see in your future, both in your organization and the environment in which you operate.
Then challenge your AMC to give you the full benefit of its beneath-the-surface expertise. Ask what your AMC's other clients are doing when they face, for example, industry consolidation or major technological change.
Lessons from other industries can be highly relevant to you. As Hanscom suggests, "Constantly say, 'You're an AMC. What do you bring to the table that I can't get on my own?'"