How AMCs Can Help When It's Time to Go Global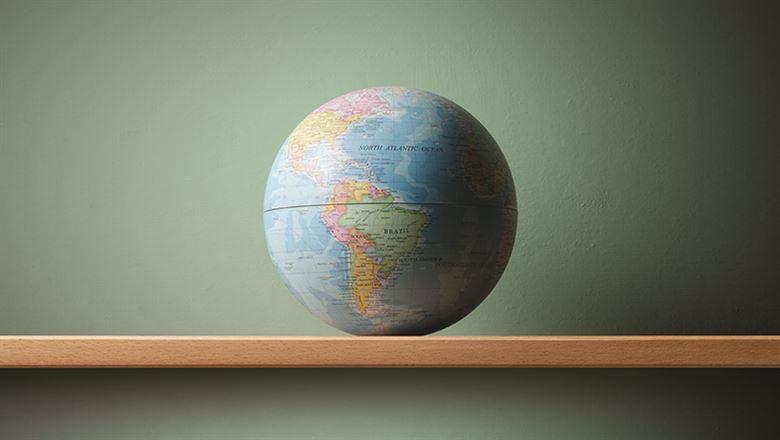 Associations Now: Guide to Association Management Companies July/August 2016 Issue
By: Christine Umbrell
If your association has begun to look past U.S. borders, you may soon be navigating unfamiliar business practices in drastically different economies. Fortunately, many association management companies have the experience to guide your association into unexplored territory.
Associations decide to cross borders for a number of reasons, perhaps to fulfill their missions, increase membership, or offer services and products to a wider audience. Others realize they're already servicing a market outside the United States. Or, perhaps they recognize the market in the U.S. is flattening out or declining, says Peter Turner, senior advisor for global development strategy for MCI, an international AMC that offers management and consulting services to associations expanding into new markets.
Regardless of the driving factor in an overseas expansion, hiring an AMC with international experience can be advantageous "from a staffing and flexibility standpoint," says Jenny Faucher, president of Managing Matters, Inc. (MMI). "Associations can tap into the experience and skill set of AMC professionals, as well as a network of suppliers and vendors that will be effective in international markets," says Faucher. "What's more, many AMCs are adept at reaching out to potential partner organizations headquartered in other countries."
Here, AMC professionals who have directed associations through international expansions share success stories and offer lessons learned from their experiences.
Fulfill Your Vision
Successful international expansions are often preceded by an association's strong commitment to its vision and mission, says Dick Padlo, account manager at IMI Association Executives and executive director at the International Lactation Consultant Association (ILCA).
Three years ago, after experiencing an aging and declining membership, ILCA redefined itself. "We realized the vision of the association was very limited in scope," narrowly focusing on promoting the lactation consultant credential, the IBCLC, says Padlo. "We realized there are about 100 organizations worldwide that are trying to move the needle [to promote breastfeeding], but ILCA wasn't a part of that conversation. By focusing exclusively on the IBCLC without the greater context of improving health worldwide, ILCA had become isolated from the organizations most important to our cause."
ILCA developed a new vision with a "greater purpose," says Padlo: world health transformed through breastfeeding and skilled lactation care. Padlo spearheaded efforts to form partnerships with like-minded organizations, such as the World Health Organization and UNICEF, and to establish an international infrastructure to communicate the global breastfeeding agenda and convey the message at the local level.
"During an 18-month period, we went from having three affiliates to 17 partners all around the world, and from having 6,000 members to building a capacity to reach 30,000 healthcare professionals committed to similar goals," says Padlo.
"We had the ability through the AMC to get the job done, because we had access to AMC expertise in all areas," he adds. When extra staff support is needed, "we don't have to hire dedicated staff or expensive consultants. … If an AMC is functioning properly, it will have resources on staff to back up some of the efforts on a project-by-project basis, without paying premium consultant fees."
Grow Your Credential
Some associations expand their membership by promoting credentials overseas. Last year, MMI assisted one of its clients, the Association for Strategic Planning, in a drive to become "the leader in strategic planning—and not just in the United States," says Rachel King, an MMI account manager. ASP members themselves often work across borders—coming from global companies such as Cisco and Harley Davidson—so it made sense for the association to increase its global footprint.
Since the initiative began, MMI has facilitated the addition of an international board member based in Dubai and has created new chapters in Nigeria, Honduras, and Liberia. MMI also has assisted ASP in expanding the association's iconic World Strategy Week. The event is now celebrated at a global "webinar level," with webinars broadcast and recorded each day, then shared for those who miss the live presentations.
"These outreach efforts, with the support of our hands-on board, have led to the growth of the ASP certification program by 100 percent over the past year," says King, "with 50 percent of the new certificants coming from beyond the U.S. borders."
We had the ability through the AMC to get the job done, because we had access to AMC expertise in all areas.—Dick Padlo, International Lactation Consultant Association
Revamp Your Pricing Strategies
Several associations are finding that AMCs offer invaluable expertise when determining how to scale membership fees—and member benefits—appropriately in different locations. "Look at it this way: You don't sell a McDonald's burger in another country with the same ingredients or at the same price," says Nikki Walker, global vice president, association management, for MCI.
Walker advises associations to consider the buying power of each country. "In India, there are lots of associations—but they typically will sell a 'membership for life' for about $150. So, if they pay for membership in a U.S.-based association, they can't justify paying $150 for just one year," she says. Associations may need to be creative: Those same individuals in India may be willing to pay $30 per year for journal access.
Walker also notes that individual membership associations may need to approach membership from a different angle. "With the technical professional society, what we found is it's better to go after enterprise sales," says Walker. The society now promotes membership to large companies that bundle several products.
Tailor Your Marketing
Once a new area has been identified for expansion, there's a certain amount of marketing and customization that's required—but successful marketing campaigns in the U.S. do not necessarily translate in a foreign country.
"Many associations have never developed a specific local market development strategy or social media campaign outside of the States," says Walker. An experienced AMC "can help create business plans, conduct solid market research, develop a market development strategy, cultivate partners, and leverage the social media channels that are relevant, and legal, in a particular country."
MCI recently led a successful international expansion of a global technical professional society, in part due to a tailored marketing and business development strategy. The society partnered with MCI in 2013 to open some international markets, through MCI's Dubai office.
The MCI team members assigned to the account—who are fully integrated into the association's staff—expanded the society's local training network to increase certifications, developed a conference to be held outside of the United States, initiated an awards program, created local and regional websites, and provided local membership services in multiple languages.
The integrated marketing and business development strategy led to increased lead generation of almost 333 percent for the society. What's more, the society "has more than doubled its revenues in Dubai since we started working with them in 2013," says Walker.
Prep for Change
Association professionals who have taken part in international expansions agree that such initiatives cannot be taken lightly, and they require a willingness to change.
For associations that are prepared for global growth, remember that identifying markets, clarifying a vision, promoting products and services, and fostering partnerships are important steps—and AMCs may be perfectly positioned to help navigate these uncharted waters.
[This article was originally published in the Associations Now: Guide to Association Management Companies print edition, titled "Time to Go Global."]