A Holistic Approach to Volunteer Management (PDF)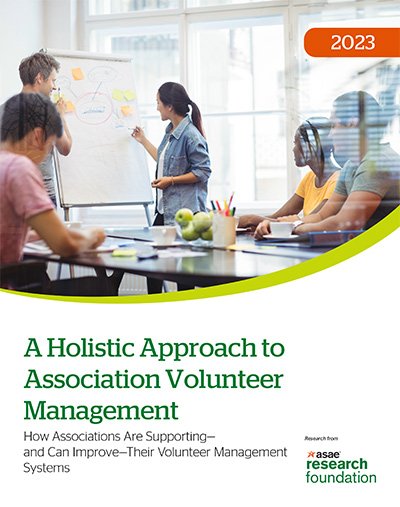 Product Information
Description
Volunteers are the backbone of the associations they serve, but they need support to be effective and to ensure they feel that their efforts are worthwhile. This report from the ASAE Research Foundation explores effective models for volunteer management and organizational success. The report analyzes qualitative and quantitative input from nearly 700 association professionals and more than 6,200 responses from members of 49 associations to provide useful tools and data points that guide change.
The report includes:
top recommendations from the research for improving volunteer management
volunteer model assessment and analysis templates
ca sample volunteer survey
If you're looking to assess and improve your organization's volunteer management framework, you don't have to start from scratch. The data and resources in this report provide the guidance you need to create a better volunteer experience for your members.
Note:This product is a downloadable PDF file. After your purchase, you will be presented with the PDF for download. You will also be able to access the PDF for 60 days from the date of purchase in the "My Downloads" section of your profile on the ASAE website.
(2023, 96 pages, PDF)