Recruit the Right Board: Proven Processes for Selecting Critical Competencies (PDF)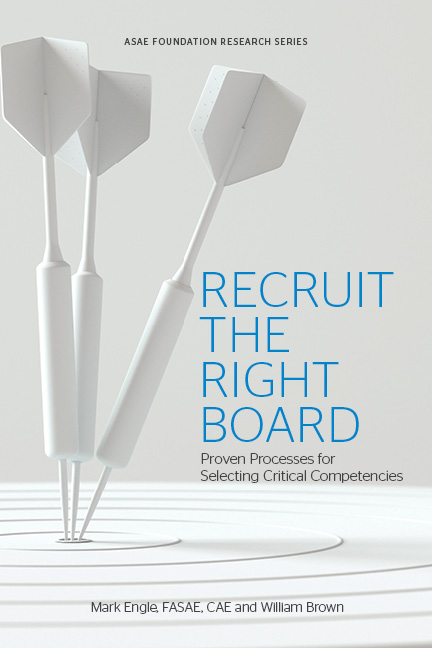 Product Information
Description
Recruit the Right Board offers insight into the identification of needed competencies, and provides a framework for recruitment, nomination, and selection processes to build a board with the right mix of skills, knowledge, and other characteristics to perform optimally.
Building upon previous ASAE Foundation governance research, researchers Brown and Engle used a mixed-methods approach to gain an understanding of leading practices in board nomination, recruitment, and selection processes. Five full case studies share the recruitment and selection processes of exemplary associations.  Ten additional case studies are included for the selected organizations' unique recruitment and selection process features.
Recruit the Right Board also provides numerous samples and templates. To name just a few, the examples include
a board-skills matrix that can be used to align candidates with the competencies needed to balance your board.
guidelines for appropriate committee deliberations regarding confidentiality, rumors, and innuendo.
an application form for potential board candidates.
a sample matrix used to score multiple board candidates according to their skills, experience, competencies and geographical region.
a list of questions and a detailed guide to use when interviewing board candidates.
These resources can be adapted to fit the specific needs of the individual user. Use these tools and templates as part of your learning and implementation process towards building a better board.

(2019, ISBN 978-0-88034-402-9, 184 pages, PDF)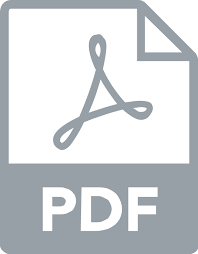 Note: This product is a downloadable PDF file. After your purchase, you will be presented with the PDF for download. You will also be able to access this PDF for 180 days from the date of purchase in the 'My Downloads' section of your ASAE web profile.