ASAE's CEO Symposium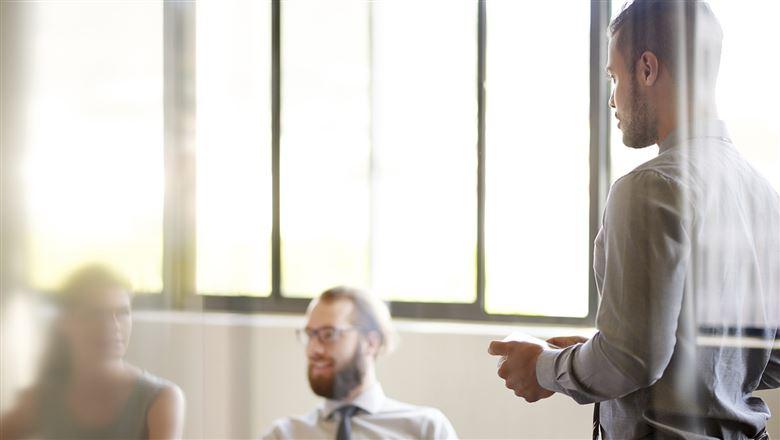 The CEO Symposium provides an opportunity for CEOs and their newly elected board officers to define annual priorities and determine how to work better together. The two-day, in-person program provides insight into challenges facing contemporary association leaders and highlights the value of informed policy and strategy as primary tools of the leadership team. The result is a common understanding and commitment to the key components of successful governance, strategy, and organization.
With unparalleled expertise and a proven track record facilitating the CEO Symposium both domestically and internationally, faculty from Tecker International, LLC, will deliver valuable insights for immediate application to the realities of your own association. Optimize your partnership, create mutual return, and foster effective governance by:
building a culture of common understanding and commitment
evaluating working styles and leadership strengths through assessment
establishing common understanding of roles, responsibilities, and relationships
evaluating key components of successful leadership, governance, and strategy
identifying essential questions to ask about your association's digital transformation model
outlining governance relationships between association board and staff members
identifying current and anticipated trends facing leaders of contemporary associations
employing the value of research and strategy in knowledge-based decision making
applying successful practices and models to strategic planning and thinking.
The CEO Symposium is held several times a year in different locations. For upcoming dates, visit the In-Person Programs page or search for "CEO Symposium" on the event calendar.
Who Should Attend
The CEO Symposium is designed specifically for leadership teams from trade, professional, credentialing, and philanthropic associations, including the following:
CEOs/executive directors
current or incoming board chairs and presidents
board executive committees and officers
Hundreds of attendees have discovered the significant role the CEO Symposium plays in creating mutual success and return year after year with their current or incoming leaders. All attest to the uniqueness of each session, the constantly updated content, and the unparalleled value of the experience.
Testimonials
"My president-elect and I have attended the CEO Symposium annually since 1999. The continuity of the symposium format, structure and subject matter has provided a consistent frame of reference for advancing continual improvement on our strategic thinking, governance and operations processes. The shared experience, both professional and personal, is always energizing. The takeaway never fails to inspire."
—David Krejci, CAE, Strategic Initiatives and Governance Leader, Executive Vice President and International Secretary, Grain Elevator and Processing Society
"This program is a positive catalyst for crucial conversations between the Chief Executive Officer and the Chief Elected Officer working as a team to position their organization for success! Don't miss this unique opportunity to learn and grow together, meet colleagues across sectors and explore contemporary governance with the top experts in the world!"
—Barbara Byrd Keenan, FASAE, CAE, CEO, Endocrine Society
"I've just returned from my third ASAE CEO Symposium, having attended each one with a new board chair. We found the leadership of Glenn Tecker and his team so compelling that we asked them to lead us through a redesign process. If you compare the inventories we completed at our first CEO Symposium with those we completed this year, the growth and improvement our leaders have experienced is nothing short of transformational. This event is not simply a good option for association leadership; it ought to be required of every organization."
—Trace Haythorn, Ph.D., Executive Director/CEO, The Standard for Spiritual Care & Education
"With the pace of change in the association world and the resulting pressures on the organization's leaders, I have continued to find the two days spent at the ASAE CEO Symposium with my current and incoming president to be incredibly valuable. The insights shared by the presenters and the resulting small group table discussions provide opportunities for our leadership team that would never happen in the busyness of our normal routine.

Even though I have attended the ASAE CEO Symposium more times than I can recall, I always walk away with new insights and new perspectives as Glenn and his group are constantly updating and refreshing the program. These insights lead to deep and meaningful conversations with my elected leaders."
—Kirk Leeds, Chief Executive Officer, Iowa Soybean Association
"I have attended the ASAE CEO Symposium annually for many years and always have found it to be an important opportunity to continually update and better understand the ever-changing nature of association management and governance. We bring our senior elected leadership as well as my senior staff leadership which allows for robust dialogue, discussion and important team building. While the relevance of some information remains the same, Glenn Tecker and his team are always introducing important new research and trends of association management key to our ongoing success in serving the needs of our members."
—Douglas E. Henley, MD, FAAFP, Executive Vice President/CEO, American Academy of Family Physicians
Policies
The CEO/executive director must register with at least one volunteer leader to attend this program.
ASAE's Meeting & Events Entry Policy
For more information, contact learning@asaecenter.org.