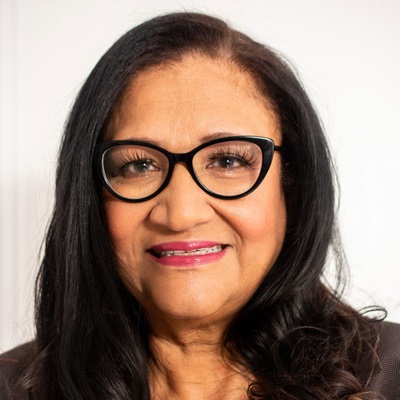 Sheila Bradby Bailey, PhD
Executive Director
Virginia Council of Administrators of Special Education
Sheila Bailey has been involved in association leadership for 13 years and is the current Executive Director for the Virginia Council of Administrators of Special Education (VCASE). She is responsible for conference planning and management, communications, the website, travel arrangements and support for the VCASE Executive Committee. Additionally, she is a liaison for VCASE with the national organizations.
She began her professional career as a teacher for students with disabilities in Isle of Wight County Public Schools before accepting another teaching position in Petersburg City Public Schools. Her desire to work with students who were experiencing significant challenges
prompted the move to a juvenile corrections facility in Prince George County. After 20 years as a teacher, Dr. Bailey accepted a leadership role as the Assistant State Program Supervisor for Special and Gifted Education at the Virginia Department of Correctional Education. Her final leadership position in PreK-12 education was as the Director of Student Services for Hopewell City Public Schools.
After graduating from the doctoral program, she began teaching at the university level. She taught classes at Virginia State University, the University of Phoenix, and Virginia Commonwealth University. Courses taught included special education, gifted education, and administrator preparation. Encouraging and supporting diverse representation in all aspects of education is central to her work. Dr. Bailey maintains a commitment to continue to mentor emerging leaders, especially in the field of special education.
She has served on several state and national committees throughout her career. Most recently, her work has included Virginia's PreK-Grade 3 Revised Literacy Screener Taskforce, the Council for Exceptional Children's (CEC) Leadership Development Committee and Division Relations Committee, and Chairperson for the Council of Administrators of Special Education's (CASE) Diversification of Special Education Leadership Taskforce (DSEL-TF).
Dr. Bailey received her Bachelor of Science (BS) in Special Education, Master of Education (MEd), and Administrative Endorsement from Virginia State University. She earned her Doctor of Philosophy (PhD) from the College of William and Mary.