American Associations Day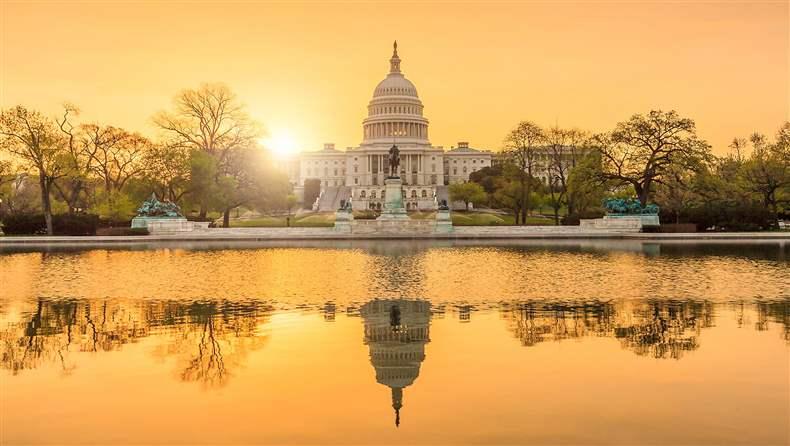 Event Information
Date(s):
Mar 27, 2023 - Mar 28, 2023
Location:
Hyatt Regency Washington on Capitol Hill

400 New Jersey Ave, NW
Washington, DC 20001
United States
CAE Credits:
5
Event Status
Sold Out
Description
American Associations Day attendees will be:
Informing Hill staff about how their associations build up America's economy,
Helping grow support for policies that promote robust, economic development policies; and
Learning key principles in association advocacy and tips to build successful policy programs.
The event is open to any association executive, staff member, or leadership volunteer that is passionate about association issues and wants to make a difference, as well as meet and network with fellow advocates from across the country.
Accommodations
The Hyatt Regency on Capitol Hill room block can be found at https://www.hyatt.com/en-US/group-booking/WASRW/G-SAEA. The deadline for the room block is March 3.
Thank you to our sponsor Quorum

American Associations Day 2023

March 14, 2023 – 2:00pm – 3:30pm ET
Prep Webinar
Learn the issues and how to manage a virtual and in-person Hill meeting. This session will be recorded.

Hyatt Regency on Capitol Hill


March 27 - March 28



Monday, March 27

12:00 – 1:00 PM

Registration and State group get-togethers
Arrive and register for the day. Meet up with your state's attendees to discuss your meeting schedule for the next day, and perhaps meet for the first time!

1:00 – 1:15 PM

Welcome Remarks
Welcome to American Associations Day 2023! Hear from leaders in the association community as they share why American Associations Day is such an important event.

Michelle I. Mason, FASAE, CAE
President & CEO
ASAE: The Center for Association Leadership

Lakisha Ann Woods, CAE
Chair, ASAE Board of Directors
Chief Executive Officer
The American Institute of Architects (AIA)

Margarita L. Valdez
Chair, ASAE Public Policy Committee
Director of Policy and Advocacy
American Society of Gene & Cell Therapy (ASGCT)

1:15 – 1:55 PM

Bringing the Power of Associations Message to Congress
Moderator:
Mark N. Dorsey, FASAE, CAE
Chief Executive Officer
CSI

Steven C. Anderson, FASAE, CAE, IOM
Immediate Past Chair, ASAE Board
President and Chief Executive Officer
National Association of Chain Drug Stores

Philip Bell
President
Steel Manufacturers Association

Heidi Brock
Secretary-Treasurer, ASAE Board
President and CEO
American Forest & Paper Association

1:55 – 2:45 PM

Associations Policy Issues:
Jeff Evans
Director, Public Policy
ASAE: The Center for Association Leadership

Denise Roosendaal, CAE
Executive Director
Institute for Credentialing Excellence

Craig Saperstein, J.D.
Partner
Pillsbury Winthrop Shaw Pittman LLP

2:45 – 2:55 PM

Break


2:55 – 3:50 PM

Hill Meetings: Maximizing Your Role in the Political Process
Learn the structure of a Congressional meeting and how to get your message across. Practice your elevator pitch and how to communicate effectively in your meetings.

Moderator:
David Lusk
Chair, ASAE Government Relations & Advocacy Professionals Advisory Council
Founder
Key Advocacy

Lynda J. Patterson, FASAE, CAE
Chair-Elect of ASAE
Chair of the ASAE Research Foundation
President and Owner
AMPED

3:50 – 4:00 PM

Break

4:00 – 5:00 PM

Diversity, Equity, and Inclusion in Advocacy
Learn how to leverage existing resources to get started in DEI efforts. Find out how to work with your membership team to find diverse advocates, improve your data and encourage self-identification, and how DEI efforts can strengthen your advocacy.

Moderator:
Margarita L. Valdez Martínez
Director of Policy and Advocacy
American Society of Gene and Cell Therapy

Lisa M. Greenhill, MPA, EdD
Senior Director for Institutional Research and Diversity
American Association of Veterinary Medical Colleges

Hassana Howe, CAE
Chief Experience and Engagement Officer (CXO)
American Physical Society

Sheri Sesay-Tuffour, PhD, CAE, ICE-CCP
CEO
Pediatric Nursing Certification Board

5:00 – 5:15 PM

State Group Planning

5:15 – 5:25 PM

Final Send Off
Mary Kate Cunningham, CAE
SVP, Public Policy
ASAE: The Center for Association Leadership

Tuesday, March 28

8:00 AM – 5:00 PM

Visit your members of Congress on Capitol Hill and Share the Power of Associations message.
Our success at American Associations Day ultimately comes down to the visits we make to congressional offices to share our collective message. Join in-person and some virtual meetings in small state groups and tell your story. These visits make it much more likely that our elected officials will stand up for us when we need them most!

9:00 a.m.—5:00 p.m. – Hill Meetings

9:00 a.m.—5:00 p.m. – Home Base:

American Traffic Safety Services Association Headquarters
512 8th Street, SE
Washington, DC 20003

12:00-2:00 p.m. – Lunch at Bullfeathers on the Hill 

410 First St SE
Washington, DC 20003