Take a Byte ASAE22: A Digital Annual Meeting Digest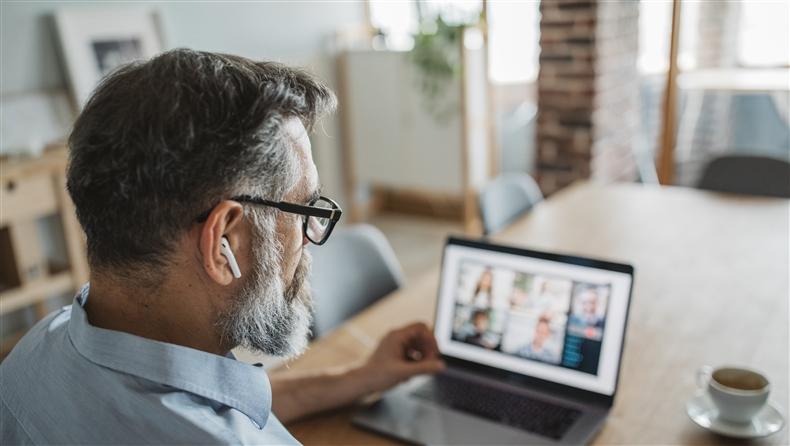 Event Information
Date(s):
Aug 29, 2022 - Oct 31, 2022
Location:
CAE Credits:
12
Member Price:
$399.00
NonMember Price:
$499.00
Description
Take a Byte ASAE22: The Digital Annual Meeting will offer access to the ASAE community members who are unable to attend the ASAE Annual Meeting in-person in Nashville. ASAE is proud to present a digital offering to a virtual audience at the very accessible price of $399 (members) and $499 (nonmembers).
Features:
60-day access beginning on Monday, August 29, 2022
18 On-demand education sessions including three Main Stage events
All education sessions offered during the 2022 ASAE Digital Annual Meeting Digest are CAE-eligible and attendees may earn up to 12 CAE credits for attending the digital conference education sessions from Monday, August 29 - October 31, 2022. In order to receive CAE credit, attendees must submit a brief assessment after viewing the on-demand sessions of their choosing. Included in the 12 CAE credits, there is one specific session worth 1 CAE credit in Ethics which is part of the CAE requirement entitled, Everyday Ethics for the Association Executive.
All education sessions will offer closed-captioning


Sessions Include:
Main Stage: Opening Keynote & Fireside Chat with Safi Bahcall - Nurturing Crazy Ideas
Main Stage: General Session with Marcus Whitney - Inspiring Change by Embracing Innovation
Main Stage: Closing Keynote with Cidny Bullens - TransElectric
A Hands-On Guide to Effectively Operationalize Your Content Strategy
A Song for the Unsung: Leadership at any Level
Avoiding Association Bylaw and Governance Pitfalls
Beyond Words: Changing Behavior and Holistically Implementing DEI
Competencies to Transform Your Association
Data Analytics Maturity Model: What's Your Score & What's Next?
Discover Your Technology Psychology
Doing It Differently—Disrupting Your GR Efforts to Generate ROI
Event Design Masterclass - Quick Tips
Everyday Ethics for the Association Executive
Executives in Transition: Dispatches from the Front Lines
Five Ways to Become a Better BIPOC Ally
I Earned My CAE...Now What?
Navigating Online Education and Accessibility for Those with Disabilities
Nonprofit is a Tax Status, Not a Business Model
Road to Diversity, Equity, and Inclusion through DEI Journey Mapping
Scaling Next-Level Multimedia Storytelling for Organizations
Small Budget, Big Impact: Affordable Ways to Level-Up Marketing
Stepping Into an Uncomfortable Spotlight: Ethical Data Sharing to Catalyze Change
Strategically Engage Your Industry to Drive Social Impact
The End of Expertise and How Associations Must Adapt
Three Takeaways for Better Volunteer Management
Unravel the Complexities of Going Global
Using Futures-Thinking to Make Better Decisions Today
Why Associations Should Stop Planning Events and Start Designing Experiences
Women Leading Change: Aligning Your Strategy with Disruption & Innovation
Our Guarantee

Our goal is to provide truly exceptional offerings and service, and we won't be happy until you are. If any programs, products or services of ASAE do not fulfill our promise, we will make the situation right.

Cancellation, Refund & Substitution Policy

ASAE will fully refund program registrations fees in full with notifications submitted to ASAE Registration via e-mail at ASAEservice@asaecenter.org. All registration cancellations and refund requests must be made in writing by 10 business days before the program. Requests made in writing less than 10 business days prior to the first day of the program starting will receive a refund of registration fees minus a $50 administrative fee. Refunds cannot be approved for no-shows. Substitutions are gladly accepted at any time.

Event Cancellation or Postponement

ASAE reserves exclusive right to modify, postpone/reschedule or cancel programs for any reason, including but not limited to emergency, inclement weather or other 'acts of God'. If there is an event cancellation, every attempt will be made to reschedule, and registration fees will be applied to the rescheduled event date. Any travel, lodging, or incidental expenses incurred related to a cancelled event cannot be refunded under any circumstances. If a cancelled event cannot be rescheduled, ASAE will determine an equitable basis for the refund of a portion or all of the registration fees, after due consideration of circumstances and expenditures..

Consent to Use of Photographic Images

Registration and attendance at, or participation in, ASAE meetings and other activities constitutes an agreement by the registrant to the use and distribution of the registrant or attendees' image or voice in photographs, videotapes, electronic reproductions and audiotapes of such events and activities by ASAE and other third parties, including but not limited the venue, the vendor and the sponsors.