Membership Online Course Collection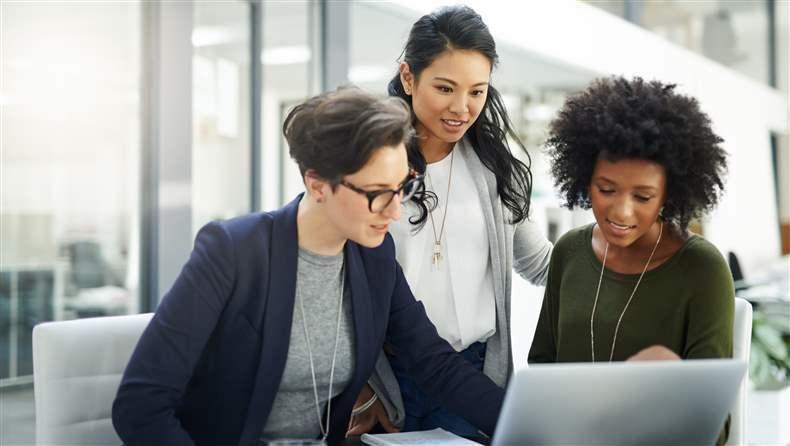 Event Information
Date(s):
Feb 10, 2021 - Mar 03, 2021
Location:
Online

United States
CAE Credits:
0
Event Status
Sold Out
Description
CAE Credits:Registrants will earn a maximum of 10 CAE credits.
Depending on your association's business model, membership may be vital to its current and future success. This collection of courses, curated by Curtis Nunley, CAE,director of membership at the American Society of Civil Engineers, is designed for senior professionals primarily responsible for their association's membership growth and engagement.
These courses will help you advance your knowledge of several key facets of association membership, including working effectively with people who think differently, understanding "what's in it for the members," and leveraging chapters or components to accomplish national and international association goals.
The following courses are included in this collection:
Measure Engagement, Not Participation: Member Engagement Metrics in Action
Meeting Members Where They Are
Membership Fundamentals
Members Forever: Real Reasons Why Members Join
How Issue Advocacy Is Used to Grow Engagement and Community
Turn Chapters Into Membership Influencers
Bringing Membership Back From the Brink
The Role of Membership Data
Customer-centric Operations
Word of Mouth in the Digital Age
Elevate the Member Experience with Data Analytics
Data Creates Phenomenal Growth
Building Membership Pride
Buliding Engagement in Members
Course outline may be subject to change as needed.
Online course collections give you the flexibility to work through a curated group of courses on the go, at whatever time and place works for you. You'll have three weeks to complete the coursework. Features include:
Group Discussion: Carry on peer-to-peer discussions online during the weeks of your program. Discussions are captured and threaded for later review, so you can post or respond at your convenience.
Free library access: During your program, browse the full library of more than 300 ASAE Learning Online courses and try as many as you wish.
48 hours before the start date, attendees will receive an introductory email with login information and a suggested timeline.
Registration for this collection will close February 8th, 2021, at 12:00 p.m. ET.
Our Guarantee
  Our goal is to provide truly exceptional offerings and service, and we won't be happy until you are. If any programs, products, or services of ASAE do not fulfill our promise, we will make the situation right.

 

Cancellation, Refund & Substitution Policy

 

Online Course Collections: ASAE will fully refund program registrations fees in full with notifications submitted to ASAE Registration via e-mail at [email protected] All registration cancellations and refund requests must be made in writing by 5 business days before the program. Requests made in writing less than 5 business days prior to the first day of the conference starting will receive a refund of registration fees minus a $50 administrative fee. Refunds cannot be approved for no-shows. Substitutions are gladly accepted at any time. Badge sharing, splitting, and reprints are strictly prohibited.

   

Event Cancellation or Postponement  ASAE reserves exclusive right to modify, postpone/reschedule or cancel programs for any reason, including but not limited to emergency, inclement weather or other 'acts of God'. If there is an event cancellation, every attempt will be made to reschedule, and registration fees will be applied to the rescheduled event date. Any travel, lodging, or incidental expenses incurred related to a cancelled event cannot be refunded under any circumstances. If a cancelled event cannot be rescheduled, ASAE will determine an equitable basis for the refund of a portion or all of the registration fees, after due consideration of circumstances and expenditures.

   

Consent to Use of Photographic Images  Registration and attendance at, or participation in, ASAE meetings and other activities constitutes an agreement by the registrant to the use and distribution of the registrant or attendees' image or voice in photographs, videotapes, electronic reproductions and audiotapes of such events and activities by ASAE and other third parties, including but not limited the venue, the host city and the host CVB.