How Nondues Revenue Can Help Associations Thrive During (and Beyond) COVID-19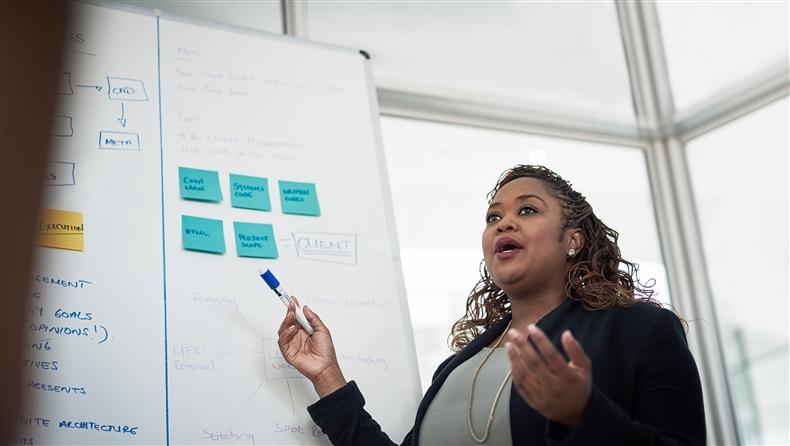 Event Information
Date(s):
Jul 09, 2020 - Jul 09, 2020
Time:
2:00 PM - 3:00 PM
Location:
Online

United States
CAE Credits:
1
Levels:
Applied
Member Price:
$0.00
NonMember Price:
$0.00
Description
The pandemic has played havoc with association revenue streams: cancelled conferences resulting in the loss of registration, sponsorship, and expo fees; decreases in membership revenue; and fewer sales of books, advertising, and other revenue drivers. This challenge is compounded by an uncertain financial situation in the foreseeable future.
Now is the time to rethink revenue opportunities so your association can fulfill the changing and growing needs of members and other stakeholders. This webcast will describe how to pursue nondues revenue strategies during COVID-19 that have the greatest potential to keep associations and their related foundations on track in both the short and longer term. Topics will include:
transitioning in-person conference sponsors to higher-value virtual conference sponsors and even higher-value year-long sponsors
raising funds for scholarships and research amid shifts in donor support
gaining board support for pursuing nondues revenue programs and opportunities
After you register, you will receive an email confirmation. A subsequent email will contain instructions on how to login to the webcast, which will take place from 2:00–3:00 p.m. ET.
Questions for the panel may be submitted in advance to [email protected].
Presenters:
Stephen E. Peeler, CFRE, executive director, IDSA Foundation
Bruce Rosenthal, corporate partnership and sponsorship consultant, Bruce Rosenthal Associates, LLC; founder and convener, Partnership Professionals Network
We want to thank our sponsor, ASAE Business Solutions, and its nondues revenue solution providers: Aon Affinity Nonprofits, APPI Energy, AXIS PRO, Boxwood Career Solutions, and Circles123. With their help, we've been able to create this community conversation about nondues revenue strategies.

Our Guarantee
Our goal is to provide truly exceptional offerings and service, and we won't be happy until you are. If any programs, products or services of ASAE do not fulfill our promise, we will make the situation right.

Event Cancellation or Postponement
ASAE reserves exclusive right to modify, postpone/reschedule or cancel programs for any reason, including but not limited to emergency, inclement weather or other 'acts of God'. If there is an event cancellation, every attempt will be made to reschedule, and registration fees will be applied to the rescheduled event date. Any travel, lodging, or incidental expenses incurred related to a cancelled event cannot be refunded under any circumstances. If a cancelled event cannot be rescheduled, ASAE will determine an equitable basis for the refund of a portion or all of the registration fees, after due consideration of circumstances and expenditures.

Consent to Use of Photographic Images
Registration and attendance at, or participation in, ASAE meetings and other activities constitutes an agreement by the registrant to the use and distribution of the registrant or attendees' image or voice in photographs, videotapes, electronic reproductions and audiotapes of such events and activities by ASAE and other third parties, including but not limited the venue, the host city and the host CVB.